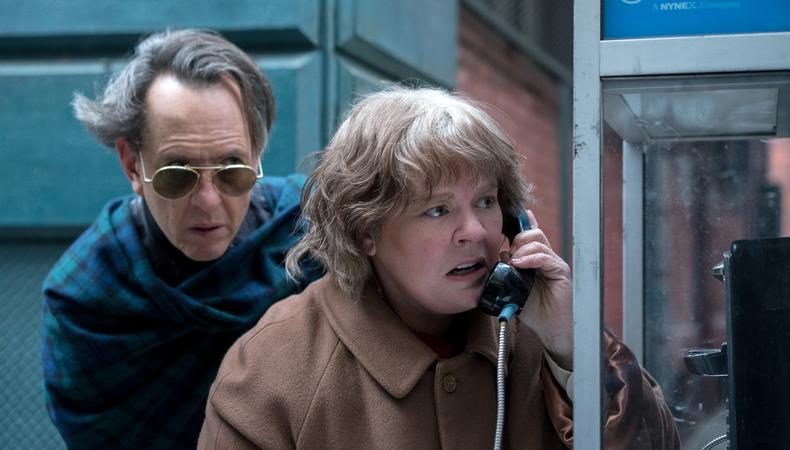 The nominations for the 91st annual Academy Awards demonstrated a mix of audience and critical favorites. As varied as the options facing voters in the Academy of Motion Picture Arts and Sciences are, one thing can't be denied: 2018 was a terrific year for prestige filmmaking. Need a refresher on this year's major categories? We've rounded up the projects and actors currently in contention for Hollywood's favorite little gold man, what makes them notable, and why they deserve your consideration before the Feb. 24 Oscars ceremony.
ACTOR IN A LEADING ROLE
Christian Bale, "Vice"
(4th nomination, 1 win)
Bale playing former Vice President Dick Cheney is one of those instances where the casting announcement itself seems to merit an award. There are probably plenty of actors who could take a crack at the severe, sinister politician, but Bale comes with his own distinct guarantee: to-the-bone commitment with just a sprinkling of irreverence.
Bradley Cooper, "A Star Is Born"
(4th acting nomination)
Cooper's is one of those star turns in which the actor takes drastic measures to alter their physicality (that gravelly voice!) so they can react and emote completely in character. Ragged rock star Jackson Maine so badly wants to save himself for the person he loves, and ultimately cannot fill that gaping void with all the whiskey and power duets in the world.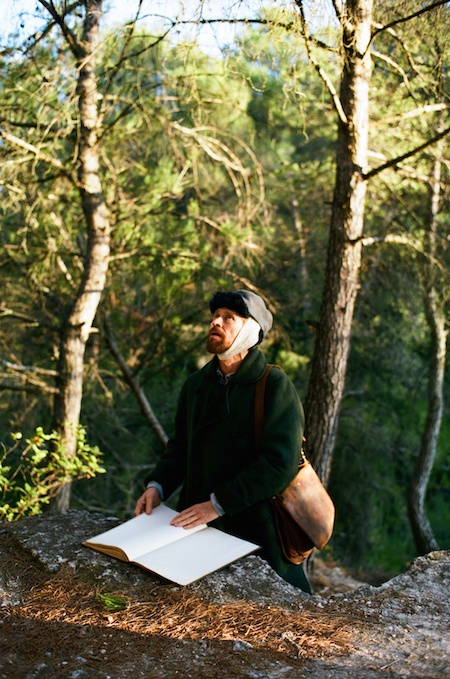 Willem Dafoe, "At Eternity's Gate"
(4th nomination)
You get the feeling Dafoe must have spent years living in Vincent van Gogh's shoes and holey socks. Director Julian Schnabel's style is a hybrid of arthouse and naturalism; he'll leave the camera on the actor for long stretches of time, sans dialogue, to just let him be. Dafoe nails his showier scenes as the artist loses his grip on reality, but it's those somber, simple moments of him and his canvas that you'll remember.
Rami Malek, "Bohemian Rhapsody"
(1st nomination)
Malek struts, wails, purrs, poses, fights, and, best of all, entertains in this Freddie Mercury biopic. His capital-P performance seems better suited to verbs than adjectives, so active is his full-bodied transformation into Queen's flamboyant frontman. The last several minutes of this movie re-create the rock star's iconic Live Aid concert with eye-popping detail and energy, and Malek sears himself into his captive audience's minds.
Viggo Mortensen, "Green Book"
(3rd nomination)
Mortensen is one of those actors who can alter something within themselves—not just externally with makeup or costumes—to disappear into a character. In this two-hander about a road trip in the segregated South, Mortensen pulls off an endlessly enjoyable type: the tough-guy slob. His New York bouncer and driver Tony Lip provides a specific, brilliant contrast to Mahershala Ali's uptight pianist Dr. Don Shirley, and together the two make movie magic.
ACTRESS IN A LEADING ROLE
Yalitza Aparicio, "Roma"
(1st nomination)
Aparicio's work as Cleo, the live-in maid to a wealthy family in 1970s Mexico City in Alfonso Cuarón's autobiographically inspired epic, is the unlikeliest star turn Hollywood has seen in years. A 24-year-old schoolteacher and first-time actor, Aparicio was chosen out of thousands to play a leading role so uniquely challenging, it's impossible to compare her to any other. "Roma" begins and ends with Cleo going about her domestic duties, and what Aparicio does in between is a towering achievement.
Glenn Close, "The Wife"
(7th nomination)
Only in Close's hands could a lifetime of resentment boil over into a climactic, shattering rage that practically shakes the walls of the movie theater. Restrained and then devastating, her performance in "The Wife" as a genius overshadowed by her successful but conniving husband (Jonathan Pryce) is her best in years. Given all her impeccable onscreen work, that's really saying something.
Olivia Colman, "The Favourite"
(1st nomination)
This British actor had little notoriety on this side of the pond just months ago, but thankfully, that's about to change. Her master class performance as Queen Anne in Yorgos Lanthimos' twisted palace comedy is heartbreaking, hilarious, cruel, outlandish, and full of memorably nontraditional poise. Colman brings the power and the nuance, but prioritizes fun first and foremost.
Lady Gaga, "A Star Is Born"
(1st acting nomination)
The year's most exhilarating cinematic moment belongs to this superstar, and it encompasses every quality that makes her feature film debut an instant classic. Her Ally is invited onto a stage in front of thousands, and as the music—Gaga's music, of course—is pouring out of her like a geyser, she covers her eyes in disbelief. Like the rest of her performance, it's both epic and intensely intimate, the kind of magic that reminds us why we go to the movies.
Melissa McCarthy, "Can You Ever Forgive Me?"
(2nd nomination)
In becoming Lee Israel, the biographer and loner who made ends meet by forging letters from famous literary wits, McCarthy somehow harnesses her natural affinity for humor while also subverting it; her Lee is acidly funny, yes, but she's also depressed as hell and irritable with pretty much everyone except her cat. To watch her reigniting passions and discovering joy, however briefly during her criminal enterprise, is to watch a tragicomic master at work.
ACTOR IN A SUPPORTING ROLE
Mahershala Ali, "Green Book"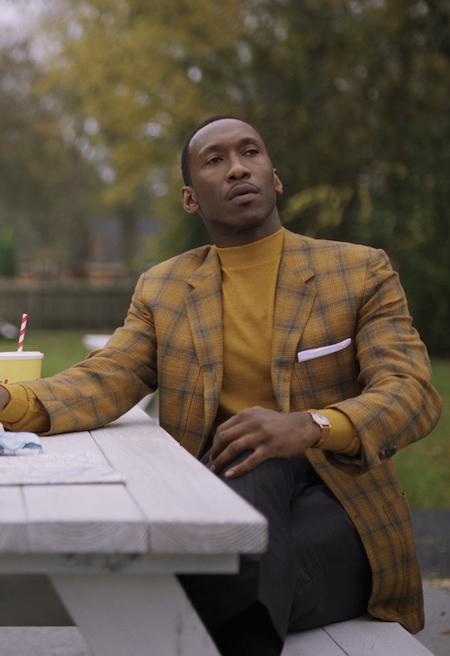 (2nd nomination, 1 win)
From his first moment onscreen, the picture of stateliness as celebrated classical pianist Dr. Don Shirley, Ali has complete mastery over his character—and his audience. "Green Book" charts the literal and emotional journey undertaken by the highbrow Shirley and his boorish driver in the segregated American South. It takes as astute an actor as Ali to navigate a growing friendship this nuanced, all while interjecting moments of heartwarming humor.
Adam Driver, "BlacKkKlansman"
(1st nomination)
Flip Zimmerman was the real-life detective who helped Ron Stallworth (John David Washington) infiltrate a Colorado chapter of the Ku Klux Klan in the 1970s. In Spike Lee's retelling of their story, Driver must essentially play two roles: the principled cop and the vicious white supremacist Stallworth created for him to play-act. The actor's standout scene is a quiet meditation on his own identity and faith, almost a pause to the proceedings that Driver sits with and ponders beautifully.
Sam Elliott, "A Star Is Born"
(1st nomination)
Elliott's signature drawl and cowboy demeanor found their best role yet in "A Star Is Born" as Bobby Maine, brother and manager to Bradley Cooper's rock star Jackson. We feel his clashes with his brother on a visceral level, only to have our hearts ripped out in later scenes where, try as he might, Bobby can't hide his loyalty to the guy.
Richard E. Grant, "Can You Ever Forgive Me?"
(1st nomination)
Grant capitalizes on his inherent charm to poignant effect in Marielle Heller's adaptation of Lee Israel's memoir. As Jack Hock, drinking buddy and forgery co-conspirator to Melissa McCarthy's Lee, the actor excels at playing the kind of bitchy friend who makes you laugh guiltily in spite of yourself. Grant then delivers a touching, but still foul-mouthed, final scene that has landed him the first Oscar nomination of his long career.
Sam Rockwell, "Vice"
(2nd nomination, 1 win)
Last year's supporting actor Oscar and SAG Award winner is at the top of his game again, this time as none other than "Dubya." In Adam McKay's wild romp of a historical movie, Rockwell's George W. Bush gives an immediately memorable performance, fun and funny and unafraid to paint the president as a puppet and total doofus.
ACTRESS IN A SUPPORTING ROLE
Amy Adams, "Vice"
(6th nomination)
The outrageously talented Adams seems long overdue for a big-screen credit that puts some gold on her mantel. Could it be the role of Lynne Cheney? It's without a doubt a possibility, given Adams' focused yet tantalizing demeanor onscreen, one of the most satisfying star turns of the year.
Marina de Tavira, "Roma"
(1st nomination)
Alfonso Cuarón tells the story of his early life in this film from the perspective of two women who raised him—one of them his mother, played by de Tavira. The Mexican actor portrays a kind of tragicomic journey that's almost at the story's periphery, but de Tavira suggests plenty and reveals just the right amount in her every scene. In particular, she's admirably unafraid to assert this matriarch's flaws.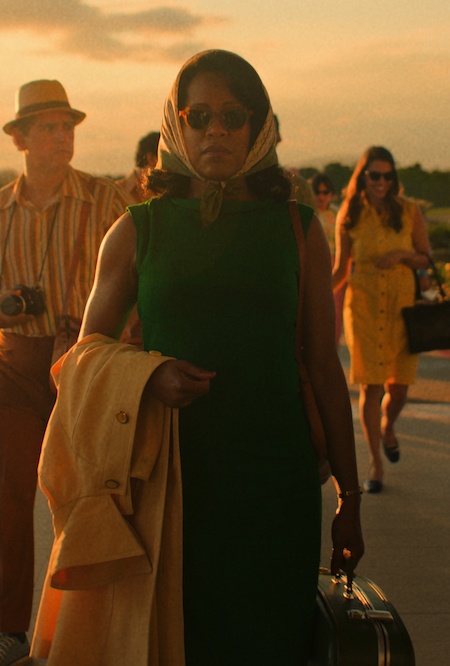 Regina King, "If Beale Street Could Talk"
(1st nomination)
One of the most exciting actors of our time has finally been given a big-screen role that enables a demonstration of her distinct gifts. King is at her best in moments of open connection, like her soul is being presented to her scene partner while still retaining a stable, almost formidable strength. Her Sharon Rivers, mother to a pregnant daughter (KiKi Layne) whose fiancé (Stephan James) is wrongfully imprisoned, is the kind of role that feels a long time coming—but we hope King is just getting started.
Emma Stone, "The Favourite"
(3rd nomination, 1 win)
When Abigail Masham first arrives at court, she's a bit of an audience stand-in. What on earth is going on in the lavish palace of Queen Anne, and how can a lady brought low by circumstance survive, let alone climb the ranks? But then Stone drifts, deliciously, into temptation, as if hunger for power is contagious, and we as the audience begin asking: Exactly how diabolically manipulative is she?
Rachel Weisz, "The Favourite"
(2nd nomination, 1 win)
There's a moment early in Yorgos Lanthimos' period piece where Weisz's Sarah Churchill, Duchess of Marlborough, the not-so-secret puller of Queen Anne's strings, comes nose-to-nose with a gentleman in power who is screaming his head off and doesn't even blink. In fact, she looks bored. Her portrayal of steadfast, stubborn haughtiness—not to mention her ability to show off those stunning bodices and skirts—is unmatched.