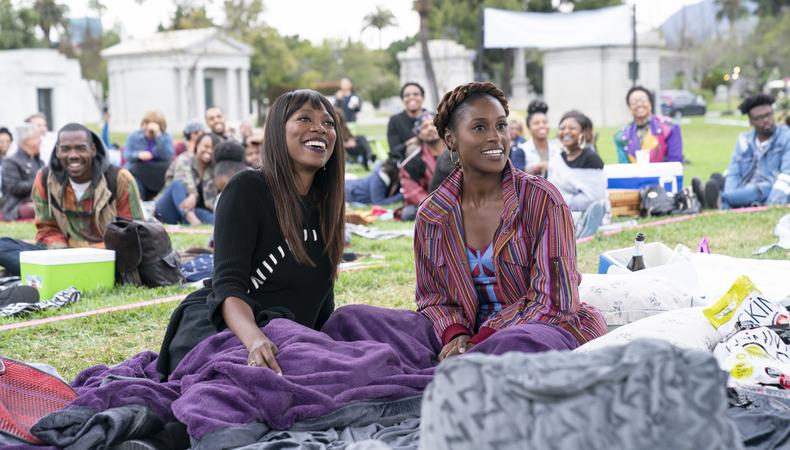 The practically limitless amount of scripted television these days means more and more opportunities to laugh. Yet the 2018 comedic Screen Actors Guild Award contenders below can do so much more; their work is often poignant, outrageous, and crucial in today's political climate. As Backstage waits with bated breath for the Dec. 12 announcement, we're breaking down 30 of the calendar year's best and brightest for your consideration.
OUTSTANDING PERFORMANCE BY A FEMALE ACTOR IN A COMEDY SERIES
Uzo Aduba, "Orange Is the New Black"
Suzanne Warren has been put through a lot at Litchfield Penitentiary. For most actors, the panic attacks that verge on full-blown identity crises that the character formerly known as "Crazy Eyes" faces would present massive challenges. Netflix audiences can rest easy thanks to the award-winning Aduba, who navigates alarming twists and turns in ways both compelling and believable.
Kristen Bell, "The Good Place"
Everyone on this outrageous, afterlife-set NBC series brings their own flavor of comedy to the proceedings, but Bell seems to have one of each ingredient; her Eleanor Shellstrop is deplorable, dumb, dark, or bizarro, depending on what a scene needs—and she's always funny. While we'd never want to grab fro-yo with a scumbag like Eleanor, we're with Bell at every turn.
Candice Bergen, "Murphy Brown"
Bergen deservedly won five Emmys—but zero SAG Awards—for her iconic performance as the title character in this CBS sitcom, one of several welcome revivals this year. Returning to CNC to host a new show called "Murphy in the Morning," Murphy is up to her old shenanigans in the new season, and fans of her wit and style couldn't be happier. Plus, Bergen found a terrific scene partner in Hillary Clinton.
Rachel Bloom, "Crazy Ex-Girlfriend"
Long one of the hardest-working women in show biz, Bloom continues to outdo herself in the final season of a series unlike any other. The CW's musical comedy, secretly an astute dramedy about mental health exploring some of the most audacious ideas on TV, operates seamlessly due to Bloom's witty, feminist, "why not" attitude as Rebecca Bunch. If you're not tuning in, you're missing out.
Alex Borstein, "The Marvelous Mrs. Maisel"
Borstein's Emmy-winning Susie feels like a character we've never seen on TV. The contrast between the colorful, uptown world of the Maisels and Weissmans and Susie's dark, smoky downtown scene make for the perfect comedic setups, out of which Borstein makes full meals while walking the line between tough and vulnerable.
Rachel Brosnahan, "The Marvelous Mrs. Maisel"
Brosnahan began stealing the show as soon as Amazon's Amy Sherman-Palladino series opened on its first scene: Midge Maisel making a speech at her own wedding. That told us everything we needed to know about the titular character. When Midge's husband, Joel (Michael Zegen), leaves, Brosnahan shows her range through heartbreak, despair, denial, drunkenness, and, ultimately, triumph. We never stop rooting for Midge, and Brosnahan's uniquely modern portrayal of a midcentury housewife is much of the reason why.
Jennifer Garner, "Camping"
How does Garner make us adore her while playing characters who are, shall we say, high-strung? Kathryn McSorley-Jodell is one of the most uptight characters TV has seen in years—and on paper, she's truly insufferable. Credit Garner and her inherent likability to not just allow us to root for this character and invest in HBO's quirky Gen-X series, but to make us laugh, too.
Betty Gilpin, "GLOW"
Much of this Netflix '80s comedy's success is due to its ensemble of wildly different but equally convincing women. Stealing the show in Season 2 is Gilpin, playing the headstrong, demanding, fabulous but frazzled starlet Debbie—and her alter ego in the wrestling ring, the sunnily patriotic Liberty Belle. What distinguishes Gilpin is her ability to deliver a sarcastic line or reaction shot with off-kilter hilarity; she doesn't look like the cast member who'll crack you up, and then she does.
Ellie Kemper, "Unbreakable Kimmy Schmidt"
The task of balancing goofiness with the genuinely dark elements of this Netflix comedy falls largely to its star, who continued that unmissable high-wire act in Season 4. She expertly displayed the cracks in Kimmy's determinedly chipper veneer, making us cheer her on, especially when her candy-colored dreams seem out of reach.
Rita Moreno, "One Day at a Time"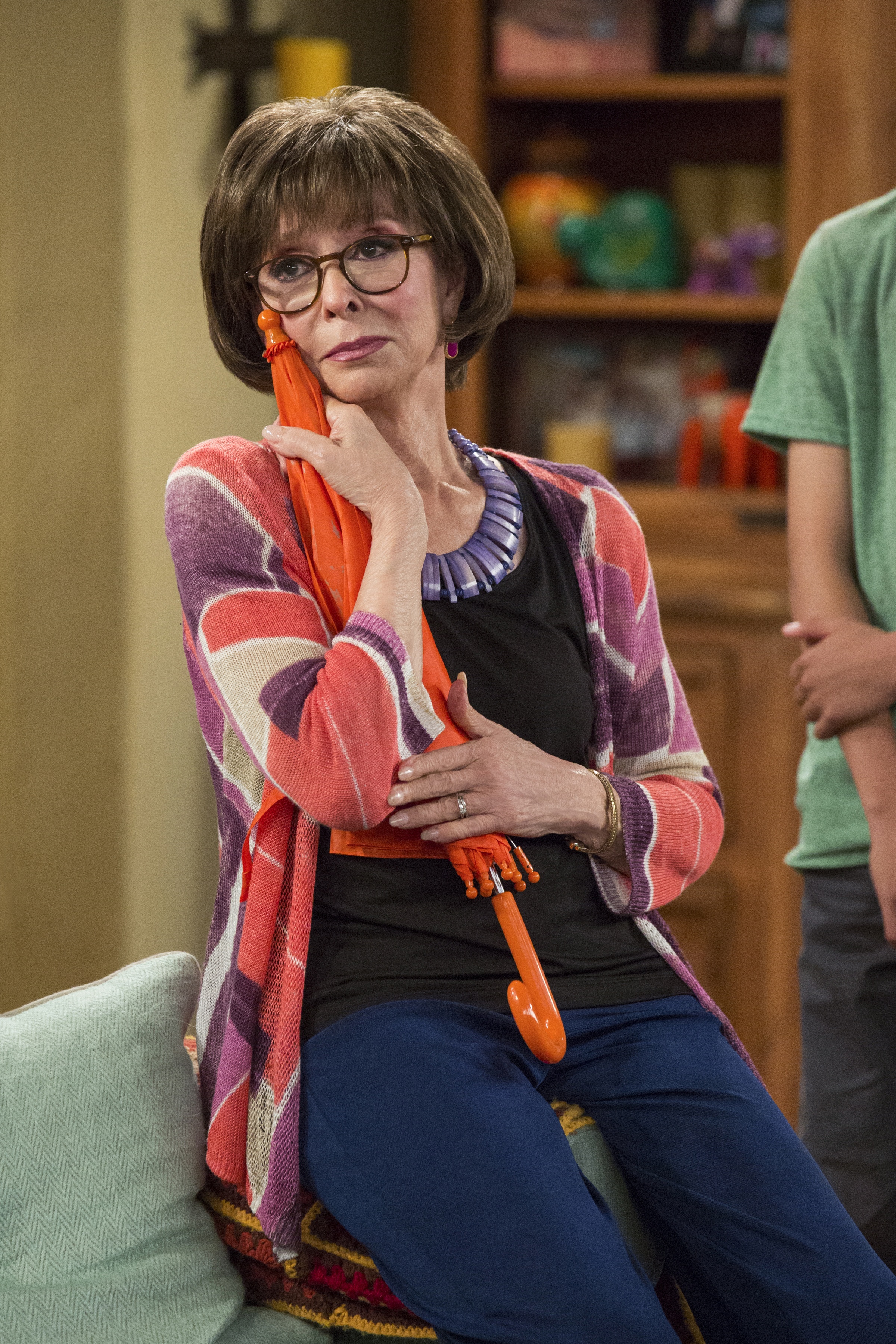 From the moment she entered this Netflix family sitcom with the most Moreno-esque of flourishes, this screen legend has been a reliable source of comfort. As Lydia, abuela of the Alvarez clan, Moreno knows precisely when to ham it up and when to let her charisma speak for itself. And she's never afraid to remind us of her ability to pierce her co-stars' eyes—and our hearts—with moments of lovely sincerity.
Megan Mullally, "Will & Grace"
Is there anyone on the small screen quite like Karen Walker? We're going to go with no. As this multi-SAG winner has proven with her triumphant return to the NBC series 11 years later, audiences have devoutly missed their favorite barb-tongued, martini-swilling socialite. The combination of Mullally's physicality and (high-pitched) delivery of TV's sassiest one-liners remains the sitcom actor's inimitable gold standard.
Issa Rae, "Insecure"
Many of the women on this list are pioneers of TV comedy, and perhaps nowhere else is that more true than with Rae, who continues to change the game from the inside out. The material on HBO's "Insecure"—fueled by Rae's whip-smart, nuanced, flat-out hilarious writing—is so ballsy that it's hard to imagine any other artist bringing her level of commitment to it.
Gina Rodriguez, "Jane The Virgin"
Steady yet continually innovative, sincere but never overly saccharine, Rodriguez's deft high-wire performance anchors a show that takes the elastic malleability of telenovela tropes and throws everything—love, politics, race, class, trauma, grief, family, friendship, drug lords—into the mix. It should be a mess, but four seasons in, Rodriguez tethers her audience to relatable stakes.
Tracee Ellis Ross, "Black-ish"
In this ABC comedy, Ross continues to make us root for her atypical sitcom matriarch. We love Rainbow's goofiness and her badassery, and that Ross can flex her dramatic muscles when necessary. (Her portrayal of postpartum depression and a heartbreaking lull in her marriage, for example, were spot-on.) The actor—and director—continues to outdo herself.
Maya Rudolph, "Forever"
"Forever" is the name of Alan Yang and Matt Hubbard's new Amazon dramedy, but it's also the length of time we would watch Rudolph ponder and mourn and positively glow on our small screens as June, wife to Fred Armisen's Oscar. In Rudolph's more dramatic performances, there's always a sense of existential profundity mixed in with the effortless laughs; this twisty, haunting, cautionary tale about marriage is no exception.
Lily Tomlin, "Grace & Frankie"
No one can deliver a punch line quite like Tomlin. Season after season on this Netflix buddy comedy that pairs her with the equally brilliant Jane Fonda, the legend continues to delight as a woman with a tenuous grasp on her sanity and social standing. Feeling blue? Tune in to any scene featuring Tomlin on "Grace & Frankie," and you'll laugh.
Constance Wu, "Fresh Off the Boat"
Fans of this endlessly inventive sitcom know that every time they tune in to the goings-on of the Huang family, they're in for a treat courtesy of matriarch Jessica. A comedic artist approaching the level of Lucille Ball, Wu renders Jessica's every one-liner memorable, zigging just when you think she'll zag. Bonus: Thanks to "Crazy Rich Asians," she's now an in-demand movie star.
OUTSTANDING PERFORMANCE BY A MALE ACTOR IN A COMEDY SERIES
Anthony Anderson, "Black-ish"
Juggling a growing family, career, and his kids' sense of blackness in the lily-white surroundings of upper-middle-class suburbia, Dre is equal parts modern philosopher and swaggering goofball. The naturally funny Anderson's ability to pull off both continues to impress, as do those moments where he digs deeper—especially into Dre's unexpected insecurities.
Andre Braugher, "Brooklyn Nine-Nine"
Capt. Raymond Holt is so quietly nuanced, he'd be right at home in a prestige drama. In fact, the more seriousness and subtlety Braugher brings to the character, the more hilarious his line deliveries become. Opposite the over-the-top Andy Samberg and the rest of the titular precinct's crew, Braugher continues to make playing unamused amusing.
Tituss Burgess, "Unbreakable Kimmy Schmidt"
Is Burgess given all the funniest material on "Kimmy Schmidt," or does he turn every one of Titus Andromedon's antics into comedy gold on his own? Season 4 finds the aspiring star directing children's theater and pitching TV shows—and punching Greg Kinnear. It's a fully realized and still groundbreaking performance we shouldn't take for granted.
Jim Carrey, "Kidding"
Expectations were high for Carrey's big return to television in a dark comedy from Showtime about a kids' TV personality going through a crisis. But we should have known Carrey would find a way to subvert whatever we imagined the series to be. His work as Jeff, aka Mr. Pickles, expands upon his thoughtful performance in "Eternal Sunshine of the Spotless Mind"; Carrey's audience is so inclined to laugh at his antics that they're doubly touched by his portrayal of grief.
Ted Danson, "The Good Place"
The legendary Danson expands his actorly repertoire yet again as Michael, a demon who manages the titular land of the departed in Michael Schur's hilariously idiosyncratic and deceptively ambitious comedy. He keeps unveiling unexpected layers of empathy for his human friends, all while never failing to crack us up.
Larry David, "Curb Your Enthusiasm"
As much as we may hate the fictionalized Larry David, we love the performance given by the real David. Nearly two decades after HBO's "Curb" first began, we find ourselves truly elated to have his dumbfounded face wreaking havoc in Hollywood again. Welcome back to the awards race, sir.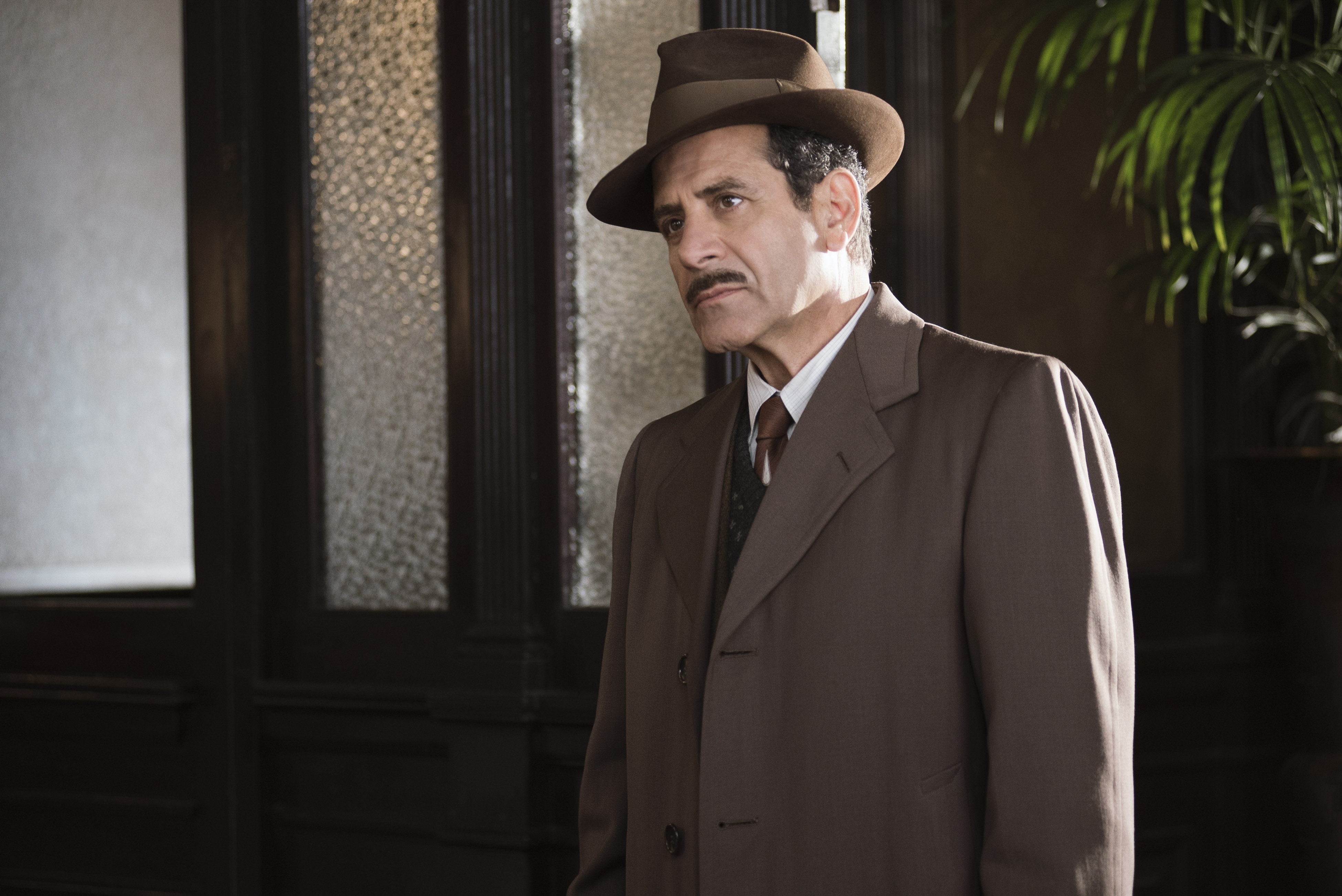 Tony Shalhoub, "The Marvelous Mrs. Maisel"
The similarities between Shalhoub's Abe Weissman and Brosnahan's portrayal of his similarly neurotic daughter are uncanny at times. Shalhoub gets some of the biggest laughs when Abe attempts to command his household while his daughter's marriage falls apart and spills into his comically regimented life. His "I need the room" outburst will stand out as one of the highlights of the Emmy-winning first season.
Donald Glover, "Atlanta"
Creating an honest yet intimately specific story is not easily done on the small screen, but Glover has managed it and then some. Portraying Earnest "Earn" Marks, the Emmy-winning director-writer-producer-star of the FX quasi-comedy lends a face to the surreal universe that his "Atlanta" depicts, where characters navigate the ups and downs of life and nothing is as it first appears. There is never a dull moment in Earn's life or Glover's performance—just watch the instant-classic episode "Teddy Perkins."
Bill Hader, "Barry"
Barry Berkman, a veteran-turned-hitman who, in the midst of PTSD and depression, gets bit by the acting bug, is a career-best role for the Emmy-winning Hader. His HBO comedy allows the actor to use his comedic experience sparingly when a dash of relief is needed. Otherwise, it's one of the most nuanced dramatic performances of the season. Barry is haunted by demons and a yearning to express himself, deadly serious territory amid circumstances (the Chechen mob, a dubious L.A. acting class, bumbling cops on his tail) that remain delightfully absurd.
Sean Hayes, "Will & Grace"
The genius of Hayes' performance as Jack McFarland during the series' pioneering original run and again now is that he never turns the character into a clown despite drawing consistent laughs. The gay man Hayes has created—manic, over-the-top, expressive to a fault—is too specific to be dismissed as stereotypical or contrived. If anything, Jack remains the most true-to-life of this show's sassy quartet.
William H. Macy, "Shameless"
Macy's Frank—a role for which he's been nominated plenty in multiple awards races, and won last year's SAG Award—was in rare form this past season, showing us new elements of the veteran actor's ability. He's still an erratic deadbeat of a dad, but Macy is entering more calculated territory with Frank, finding fresh ways to ground his often high-as-a-kite character.
Jim Parsons, "The Big Bang Theory"
It's time CBS bid farewell to the "Big Bang" crew and its leading man, a sitcom performer who, in a whopping 12 seasons, never missed a comedic beat. The brainy, arrogant, socially inept Sheldon Cooper will be remembered as one of network TV's most iconic characters because of the actor playing him; Parsons earned six Emmy nods and four wins thanks to sheer, unabashed commitment.
Henry Winkler, "Barry"
Gene Cousineau may, unfortunately, be a familiar figure to working actors: Just short of a scammer, he's an acting teacher with a cult following and a performer with no notable success of his own. The great Winkler (finally a Primetime Emmy winner!) lends his hilariously hangdog expressions to the borderline-exploitative schmuck who counsels, criticizes, and encourages his disciples, fanning the flames of their optimism while reeking of desperation himself.