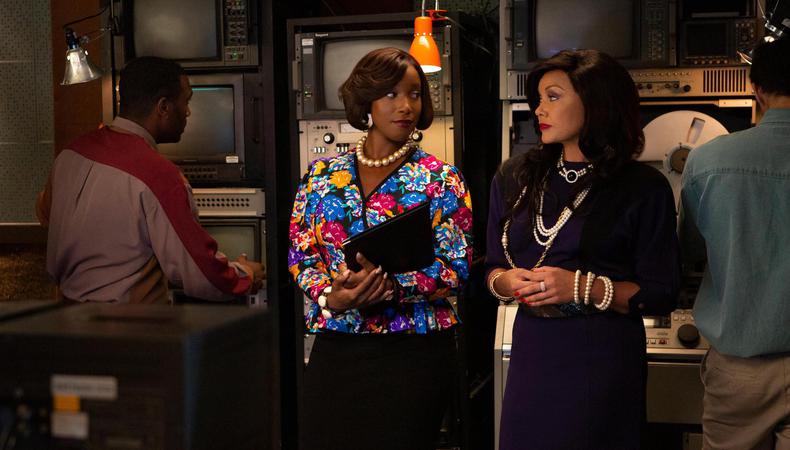 Ahead of the Feb. 4 SAG Award nominations announcement, the time has come to brush up on the year's top film contenders. Backstage has rounded up our picks for the strongest supporting performances in movies. For your consideration: some of today's most talented scene stealers.
OUTSTANDING PERFORMANCE BY A FEMALE ACTOR IN A SUPPORTING ROLE
Maria Bakalova, "Borat Subsequent Moviefilm"
A welcome addition to the bizarro "Borat" universe, Bakalova shines as Tutar, the Kazakh journalist's teenage daughter and willing accomplice in his latest plot: to win over "McDonald" Trump. For every clandestine farce the mockumentary concocts, Bakalova is right in step with Sacha Baron Cohen, delivering improvised, side-splitting dialogue with unwavering commitment. Wa-wa-wee-wah, this rising star is very nice indeed.
Ellen Burstyn, "Pieces of a Woman"
We'll champion any movie in which the story's emotional climax involves Burstyn, sweater-clad in a gorgeously lit kitchen, howling at the top of her lungs. In all seriousness—and this film about a woman grieving the loss of her baby is certainly not lacking in seriousness—this screen legend delivers a monologue about living through the Holocaust as an infant that will seep into your memory.
Glenn Close, "Hillbilly Elegy"
This season, we can confidently crown Close as the queen of one-liners. Her larger-than-life Vance matriarch represents the hard-knock starting point of this story's multigenerational narrative. While her grandson fights to circumvent the poverty-stricken hand he's been dealt in the Appalachian backwoods, Close's Mamaw unapologetically steeps herself in all things "hill people." She demands, and earns, our attention.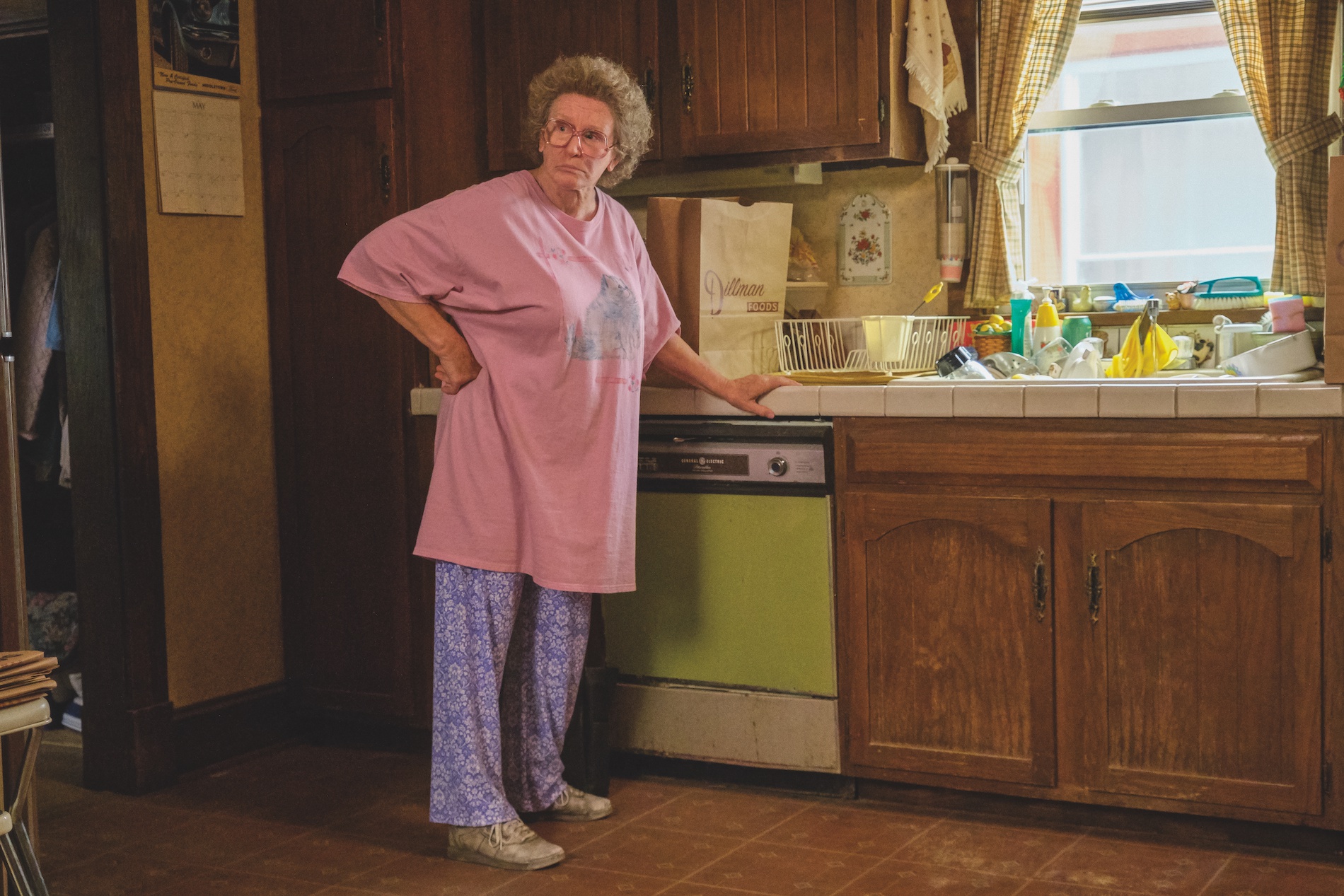 Toni Collette, "I'm Thinking of Ending Things"
In Charlie Kaufman's latest mindfuck, the ever-malleable Collette astounds with her portrayal of violent neuroticism and unsparing maternal attachment. Alongside David Thewlis, she hosts Jesse Plemons' Jake and his new girlfriend (Jessie Buckley) at the family farmhouse, embodying a woman on the brink of sanity at various points in time, age, and place. Under her command, of course, each iteration is delivered impeccably.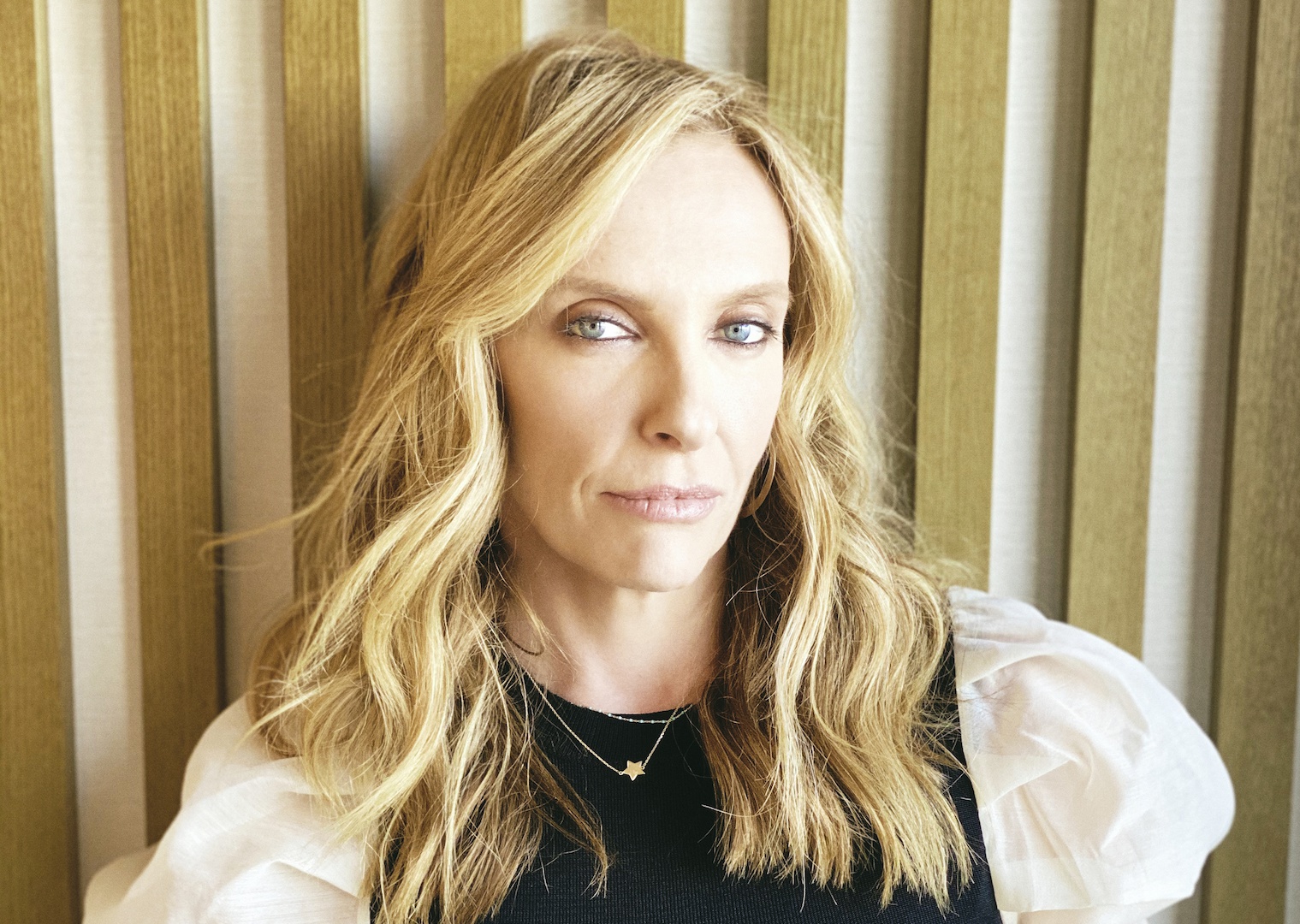 Toni Collette Is Limitless
Olivia Colman, "The Father"
We've seen a nonstop succession of superb screen work from Colman since her Oscar win for "The Favourite." Now, as the daughter to an ailing Anthony Hopkins, she seems to remove even more barriers between herself and the camera lens. What is it about magnetic performers like Colman who can turn crying into high art? Her tears are stars in their own right.
Dominique Fishback, "Judas and the Black Messiah"
You can expect to be seeing a lot more of Fishback. Already an impressive, innate talent with credits on "The Deuce" and in "Project Power," among others, she lends Deborah Johnson, the activist and mother-to-be of Fred Hampton's (Daniel Kaluuya) child, the gravitas of an actor well beyond her years. Her portrayal of grief and outrage make this one of the year's most heartbreaking performances.
Jodie Foster, "The Mauritanian"
Fun fact: Foster hasn't won at the SAG Awards since the first annual ceremony. The preternaturally charismatic star has only excelled since 1994's "Nell," and this year's "The Mauritanian" is no exception; in fact, she's at the top of her acting game. As real-life criminal defense lawyer Nancy Hollander fighting for a Guantanamo Bay captive's deserved justice, she brilliantly calibrates outrage, determination, and hints of devastating doubt.
Valerie Mahaffey, "French Exit"
In Azazel Jacobs' "French Exit," veteran character actor Mahaffey does the job of a quintessentially memorable scene-stealer, being just left-of-center enough to captivate while playing off Michelle Pfeiffer in a way that brings out her darkly comedic best. Her Madame Reynard is as depressing as she is coyly charming, and Mahaffey holds us in the palm of her hand.
Lesley Manville, "Let Him Go"
Manville is something of a pro at playing imperious or even outright villainous, but there's always been a cheeky flair to her domineering characters. Not so in Thomas Bezucha's modern Western about a retired couple (Diane Lane and Kevin Costner) seeking to recover their grandson from a family of gangsters. As Blanche, matriarch of the sinister Weboys, the actor stuns with her delivery of increasingly disturbing threats.
Saoirse Ronan, "Ammonite"
Francis Lee's tale of same-sex desire is the kind of two-hander that only works with a pair of immensely skilled actors. Opposite Kate Winslet's Mary Anning, Ronan lends Charlotte Murchison a restrained yet visible yearning for a better life. It's the guiding light that takes the character through despondent grief, then burgeoning vitality, all delivered masterfully by Ronan.
Amanda Seyfried, "Mank"
Seyfried does more than steal each "Mank" scene as Marion Davies; she robs us blind. It's hard to look elsewhere when the supporting star is lighting up the screen, inviting the audience in with her eyes while maintaining an air of mystery. It can be tricky to act in a movie within a movie, but Seyfried manages to personify what being a true 1930s Hollywood star meant, on and off set.
Alicia Vikander, "The Glorias"
Alongside Julianne Moore, Lulu Wilson, and Ryan Kiera Armstrong, Vikander brings Gloria Steinem's life story to the screen and makes the feminist icon more intimately familiar to us than she's ever been. Rocking those aviator glasses and looking uncannily like a young Steinem, Vikander conveys her frustrations and triumphs and shows how those often went hand in hand—as with the infamous Playboy Club scoop.
Dianne Wiest, "Let Them All Talk"
Between this mostly improvised Steven Soderbergh comedy and J Blakeson's "I Care a Lot," Wiest is launching an onscreen renaissance that deserves to be celebrated. Her skills lie in lulling us into a false sense of security before striking with a suddenly poignant moment; here, it's a lovely speech about artificial stars in the night sky that illuminates what this story is really pondering.
Vanessa Williams, "Bad Hair"
"It's just hair!" shrieks Zora at one point in Justin Simien's horror-satire; her weave, bloodthirsty and born of an ancient malice, then proves it's very much not just hair. Williams plays the former supermodel and rising music TV executive with the kind of flair that only she can. This diva was born with the ability to blend bone-chilling callousness and pure, fabulous camp.
Youn Yuh-jung, "Minari"
Irreverent, foul-mouthed, and, at least in little David's (Alan Kim) eyes, as un-grandmotherly as can be, Soonja complicates the central Korean American family's fragile dynamics in "Minari" from the moment she arrives. Youn's delightful comedic timing gives way to poignancy as David and his grandmother evolve from cheekily adversarial to genuinely friendly. What a great example of a performance that gives a film its heart.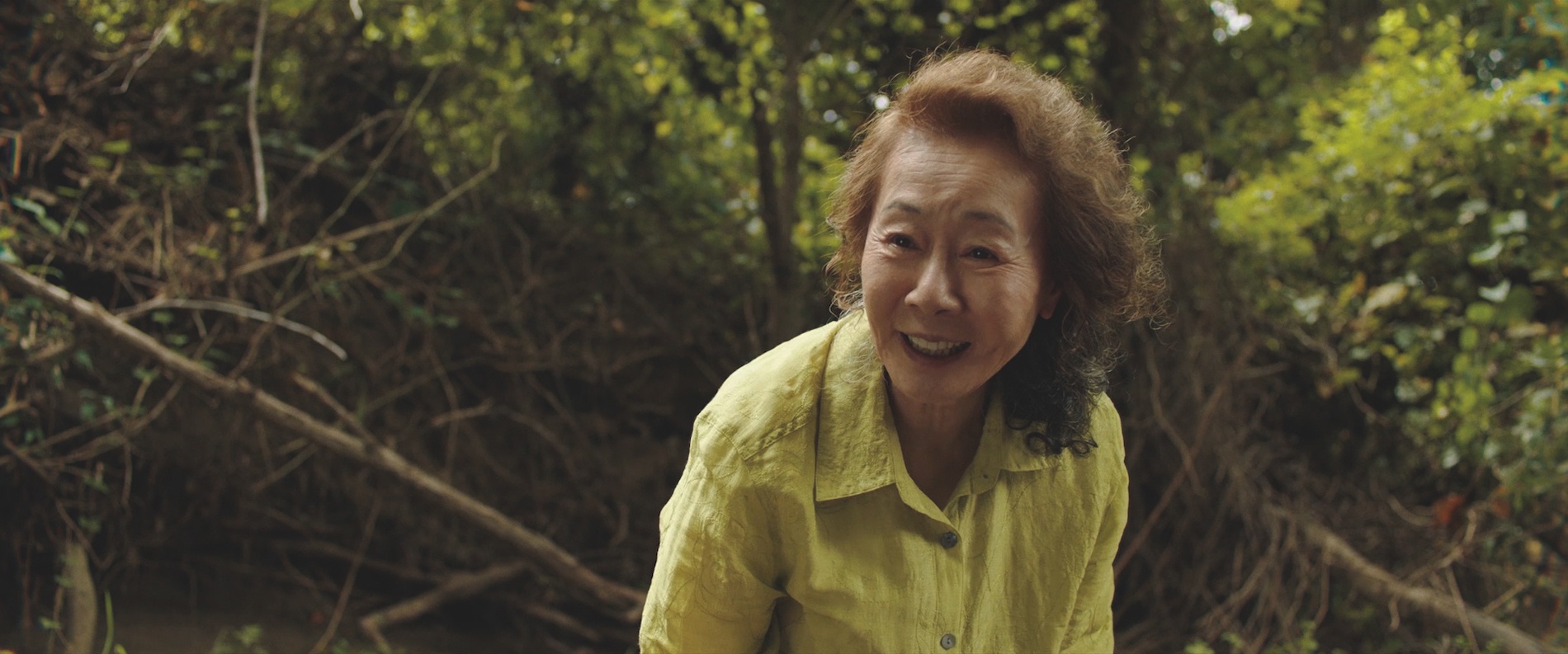 Helena Zengel, "News of the World"
It takes a lot to pull focus from Tom Hanks; to do it as a young actor with few lines (mostly in the language of the Kiowa people) is even more extraordinary. Zengel matches Hanks on every step of this perilous journey across America's antebellum south. Her Johanna Leonberger is lost in more ways than one, as evidenced by the actor's every profound gesture and facial expression.
OUTSTANDING PERFORMANCE BY A MALE ACTOR IN A SUPPORTING ROLE
Yahya Abdul-Mateen II, "The Trial of the Chicago 7"
Even amid an impressively stacked ensemble, this recent "Watchmen" Emmy Award winner rises to the top. His Bobby Seale, put through the wringer of the 1969 American justice system to the point of dehumanization, is the beating heart at the story's center. Abdul-Mateen so beautifully personifies the infallible human spirit, he'll have you calling for justice all these years later.
Chadwick Boseman, "Da 5 Bloods"
Boseman applied what he learned playing titans like T'Challa and Jackie Robinson to once again breathe life into a Black hero: fallen Vietnam soldier Stormin' Norman. With as much conviction as grace, the late actor portrays the leader of Spike Lee's fictional squad as a fearless educator and seeker of justice in the fight for Black liberation.
Tom Burke, "Mank"
You can't tell the story of "Citizen Kane" without its Hollywood wunderkind, Orson Welles. Enter Burke—and what an entrance it is, with that uncanny, rumbling basso—bringing vivid and precisely rendered life to the young icon of Golden Age Hollywood. While David Fincher mostly centers on Gary Oldman's Herman J. Mankiewicz, Burke's performance has us wishing for a follow-up called "Orson."
Jim Carrey, "Sonic the Hedgehog"
Frequently overlooked in film awards races (big comedic performances are criminally undervalued!), Carrey provides yet another opportunity for voters to make it up to him in this live-action video game adaptation featuring everyone's favorite blue hedgehog. As power-hungry scientist Dr. Robotnik, the actor's madcap energy fills the screen; this is a role that seems to have drawn Carrey's blood, sweat, and tears.
Sacha Baron Cohen, "The Trial of the Chicago 7"
It's a testament to Cohen's brilliance that in the same year he gave us another "Borat," he turned in his most subtle performance to date in this Aaron Sorkin legal drama. His delivery of Abbie Hoffman, one of the real-life seven accused by the federal government of conspiracy, is as multilayered as it is surprising, somehow both completely laid-back and full of outrage.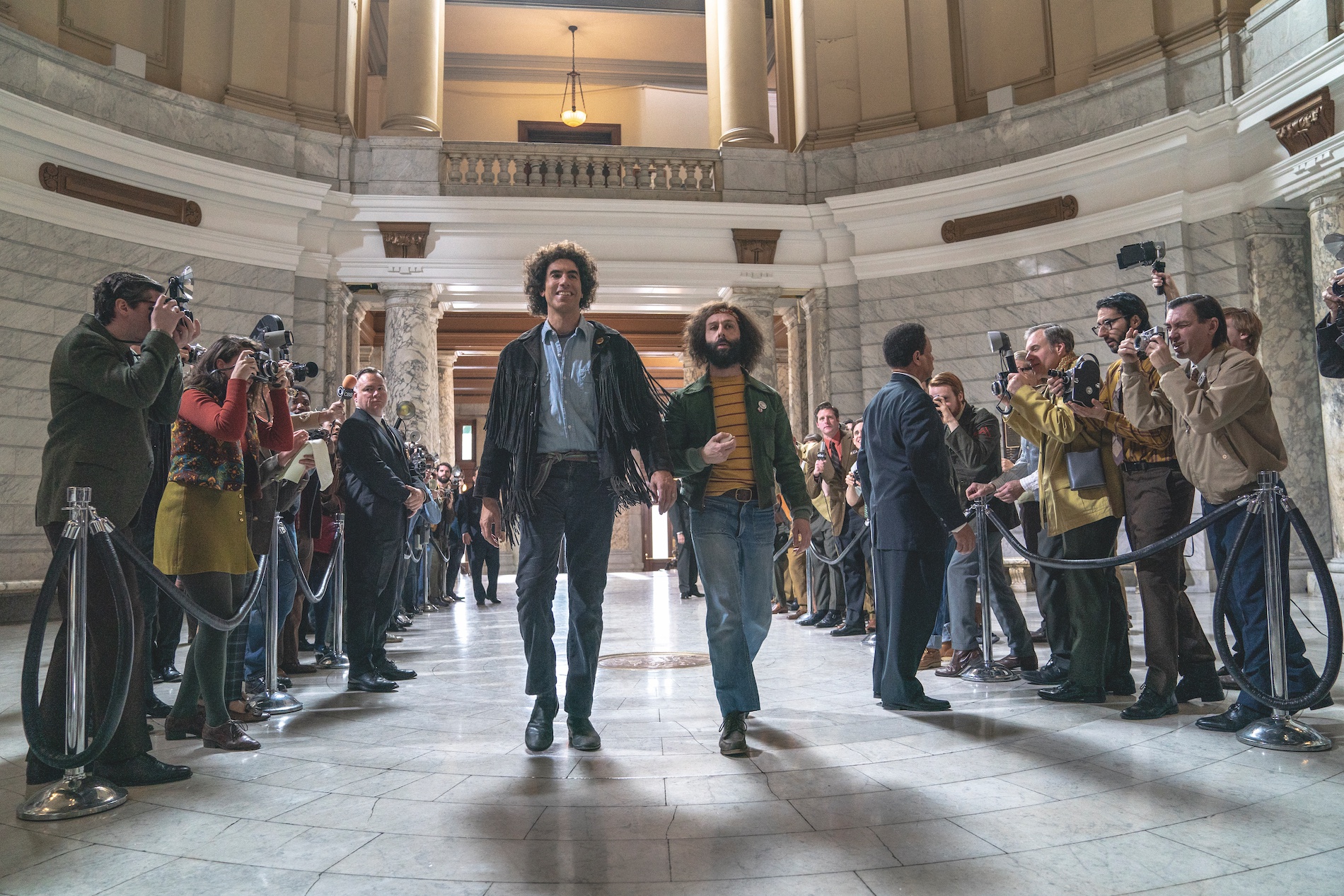 Charles Dance, "Mank"
A veteran actor who can always be relied upon to give onscreen dynamics an edge—that withering glare!—Dance communicates much while saying little as media titan William Randolph Hearst. His authority is all the more palpable opposite Oldman's Mankiewicz, whose chaotic presence eventually brings out Hearst's spite. There isn't a shred of doubt in Hearst, or in Dance's portrayal of him.
Lucas Hedges, "Let Them All Talk"
Hedges is making a name for himself holding his own against veteran female stars: Frances McDormand in "Three Billboards Outside Ebbing, Missouri," Nicole Kidman in "Boy Erased," Julia Roberts in "Ben Is Back," Michelle Pfeiffer in this year's "French Exit." As Tyler, nephew to Meryl Streep's renowned author Alice, he again does as brilliant supporting actors should, complementing those around him while conveying a full-fledged character.
Caleb Landry Jones, "The Outpost"
The war film genre earned a solid new entry this year in this thrilling depiction of the war in Afghanistan's Battle of Kamdesh. Grounding us through the battle's complex logistics and disturbing reminders of military neglect is Specialist Ty Michael Carter, who, in Jones' capable hands, gives this story its emotional throughline. The "Get Out" and "The Florida Project" breakout strikes gold again—his star is on the rise for a reason.
Daniel Kaluuya, "Judas and the Black Messiah"
Kaluuya seems to have a sixth sense in his ability to get under our skin with a precise gesture or glare. His almost preternatural charisma is on display in Shaka King's retelling of the FBI's deceptive practices leading up to the 1969 assassination of Fred Hampton. Watching Kaluuya play the doomed Black Panther chairman, you may find yourself out of your seat, fist raised in the air.
Frank Langella, "The Trial of the Chicago 7"
Langella is always good, obviously. But he might be at his best when he's being bad, such as in this recreation of the trial following the protests at the 1968 Democratic National Convention in Chicago. As the blatantly bigoted Judge Julius Hoffman, he hideously embodies the systemic racism of the U.S. justice system—in a way that feels true to the period yet disconcertingly familiar to our modern times.
Jonathan Majors, "Da 5 Bloods"
We have yet to see a project that isn't made better by Majors' casting. In "Da 5 Bloods," he truly runs the gamut as the semi-estranged son of Delroy Lindo's PTSD-suffering, Trump-supporting widower searching for bones and gold in a foreign land. From simmering resentment to unabashed flirtation to life-and-death terror, this rising star goes above and beyond in each and every moment.
Reid Miller, "Joe Bell"
This is practically the textbook definition of a breakout performance. Equal parts heartwarming and heart-shattering, Miller's turn as teenager Jadin Bell manages to convey the effects adversity can have on the human spirit, no matter its age. The rising star's charm and vitality endear us to Jadin, making his loss all the more devastating and giving this wrenchingly dramatic story its heft.
Bill Murray, "On the Rocks"
Sofia Coppola's reunion with Murray after "Lost in Translation" echoes that classic in several key ways, but his performance here finds the actor in a more easygoing, optimistic mode. You get the sense that his Felix, on a mission with his daughter (Rashida Jones) to determine her husband's fidelity, wants only to out-charm everyone in the room. That's until the actor hints, subtly yet brilliantly, at an ache of lifelong regret.
Leslie Odom Jr., "One Night in Miami"
Playing a beloved star always comes with risks, but if the star is a singer, that's doubly true. How to recreate their vocal prowess without resorting to lip syncing? Odom's portrayal of Sam Cooke could be the gold standard for this trick. In both his quiet charisma and the film's stunning final vocals, he puts his own stamp on the inimitable Cooke, giving him cinematic life.
Clarke Peters, "Da 5 Bloods"
Peters injects much-needed tenderness into this eclectic ensemble as Otis, the caretaking medic of the titular squad on a mission back into the Vietnam jungle for the remains of their fallen comrade (and a heap of buried gold). His warm, steadfast presence is the tide that lifts all boats. And the scene in which Otis hears life-changing news from his old girlfriend (Lê Y Lan) is masterful speechless acting.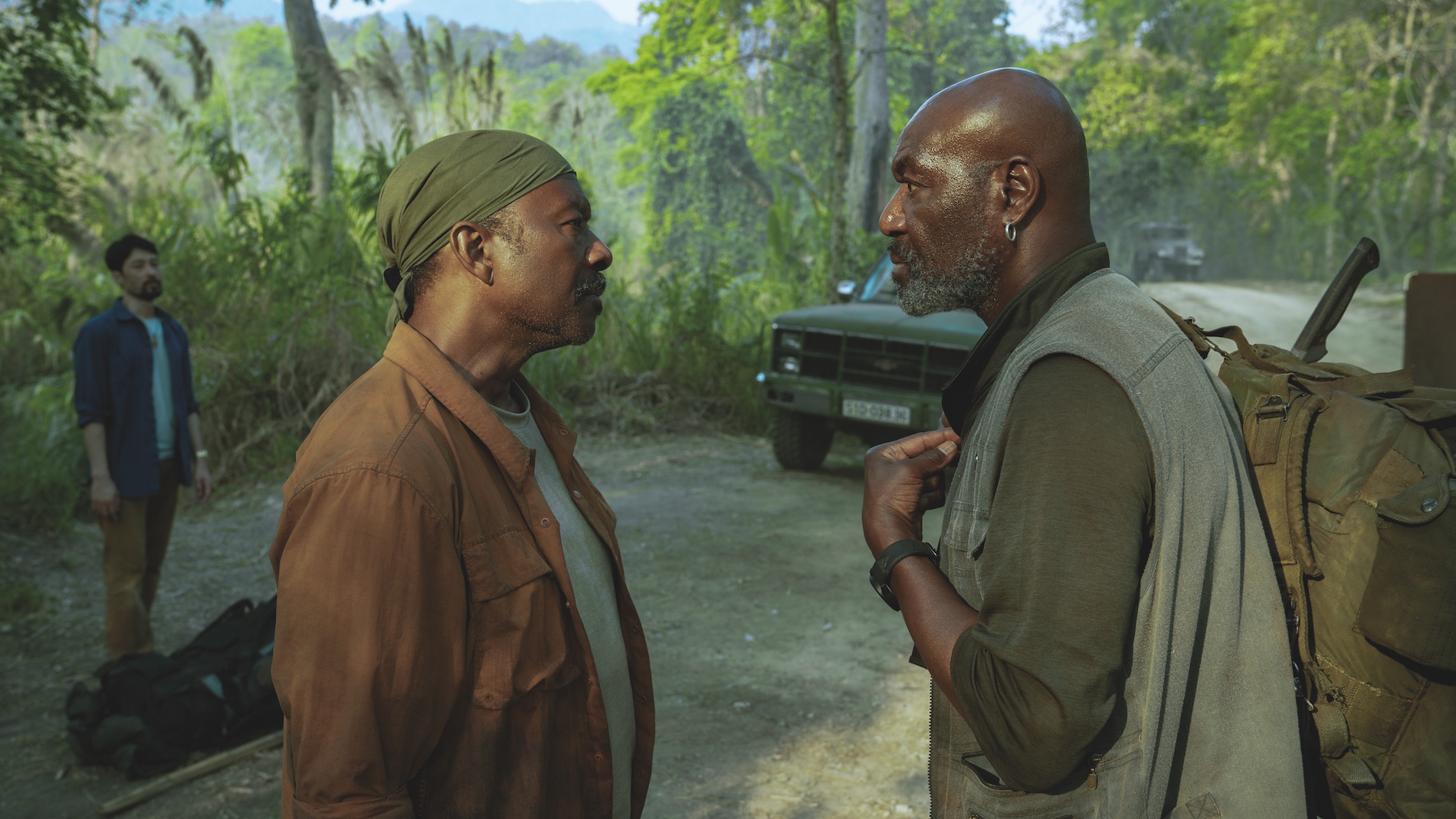 Mark Rylance, "The Trial of the Chicago 7"
Academy Award winner Rylance, serving here as the titular misfit group's lawyer William Kunstler, provides what is basically the film's sturdy spine. With nonsaccharine warmth and wry zingers, Rylance convinces us he'll do whatever it takes for justice within moments of his introduction. His New York City–inflected delivery, of course, is also spot-on.
David Strathairn, "Nomadland"
As David, a soft-spoken modern nomad who takes a shine to Frances McDormand's Fern, Strathairn obscures all traces of his usual leading-man charisma. What makes this such a winning supporting performance is the way he underlines the man's loneliness without ever pulling focus. There's not an inauthentic note to any of his quiet, unexpectedly touching onscreen moments.
Stanley Tucci, "Supernova"
Actors looking for the definition of a multilayered performance can look to Tucci's subtle, astonishing, ultimately devastating work as a man with early-onset dementia in this two-hander opposite Colin Firth. His wordless moments in particular convey oceans of depth, whether it's his quiet confusion putting on a sweater or watching his lover grapple with their impossible circumstances. He can break your heart with only a glance.
This story originally appeared in the Jan. 14 issue of Backstage Magazine. Subscribe here.
Want more? Stay in the loop with everything you need to know this awards season right here!