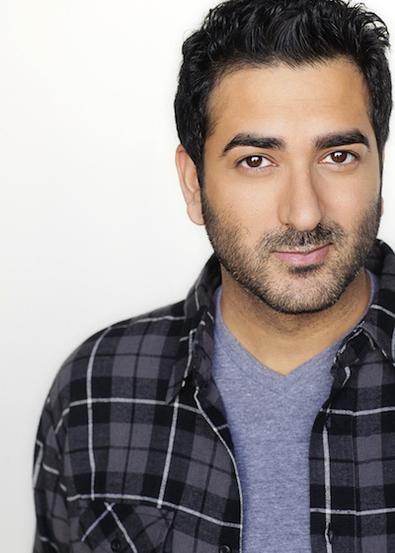 I lost a job because I wasn't physically fit enough. It totally blows, but it's true. And, it's all my fault. Don't let this happen to you. Here's the story:
I auditioned for a major network one-hour drama last week and it went great. Yesterday, my manager calls telling me casting wants me for the role but they just want to see body shots of me to see how fit I am, so I drop and do 30 pushups and plank for about a minute, and then a friend snaps a couple iPhone photos of me and I fire it off.
A half-hour later I get the call. They need this guy to be in great shape; a gym rat. While I am generally slender, I'm not carved out of wood like our industry's leading men are supposed to look. I've neglected to stay in as good of shape as I should be in. They had to move on and recast.
Damn.
As hard as I work on my acting, I got lazy when it comes to my personal fitness. My manager rightly put it this way, "It's your choice. If you want to stay a character actor, stay as you are. If you want to be a leading man, and you certainly can be, then you have to put the work in and do it."
So, I have to do it. I have no other choice. And I'm lucky to have all of you and this platform to turn a negative into a positive for our community. I'm setting the goal for myself that I will never lose another job due to this issue, and I'm inviting those of you who also have unaddressed fitness goals to join me. Every credit we lose due to this issue could have been the one to open up life-changing opportunities. We can't afford to lose a single job due to an element within our control.
I've shot five network shows in the last two months. This one would have been the sixth. I know I'm doing solid craft work, but I failed to bear in mind that it isn't just our skill that clients are hiring, it is our whole instrument, our body included. And it doesn't do me any good to resist the situation. The clients have every right to decide what the characters in their story should look like. At the end of the day, I'm auditioning alongside actors who have both the skill and the physique.
So let's do it together. Set a personal fitness goal for yourself and write it in the comments below. Let's all inspire and encourage each other to tackle our issues and achieve our goal. Feel free to comment on each other's comments below with love and encouragement. Maybe this next 90 days can be our "Actor Fitness Challenge." It's certainly going to be for me, so why don't you come along? Trust me, I don't want to be writing to you three months from now reporting that I haven't achieved my goal.
Let's take this opportunity as a community to examine how you're caring for your instrument. Are you getting plenty of sleep, eating healthy, caring for your teeth, hair, nails, and skin, and staying in good physical and mental shape? If not, look into it. Even if you are a character actor and your greater weight or niche look is part of your product, there are basic things you should be doing to just stay healthy and well-groomed.
Once our bodies and minds are healthy, the next step is to make sure you're marketing a look that fits you and works for you. Next week, I'm going to address how to be intentional about your look, getting it in line with your natural essence, and, in so doing, make sure that casting is perceiving you, and how to use you, clearly. Of course, there are things about our look that we can and cannot change. Our goal should be to do the best with what we've got in order to work as much as possible.
But, as for this last week, I learned a painful lesson and had to confront myself on it:
When it comes to your craft, you have to train and work hard to be the most skilled actor you can be. When it comes to your instrument, you have to keep it fit, healthy, and well-groomed.
Or you risk losing the opportunity of a lifetime.
Like this advice? Check out more from our Backstage Experts!