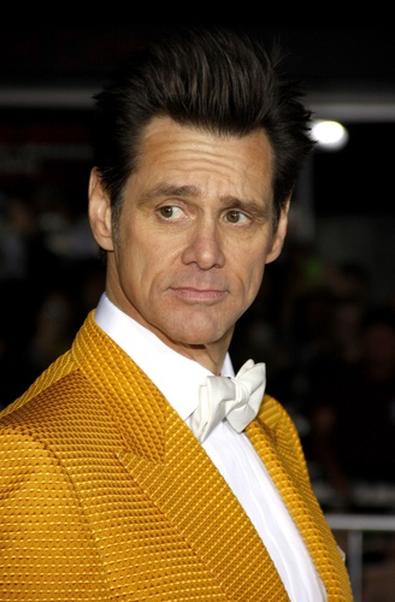 The Academy of Motion Picture Arts and Sciences nominates 20 actors for an Oscar each year. Hollywood heavyweights including John Barrymore, Rita Hayworth, Marilyn Monroe, John Cazale, and most recently, Alan Rickman, have died without receiving recognition. The Academy welcomed actors Bryan Cranston, Tom Hardy, Brie Larson, Jennifer Jason Leigh, Rachel McAdams, Charlotte Rampling, Mark Rylance, and Alicia Vikander with their first ever nominations this year. The following are just 10 of many deserving actors who have yet to receive an Oscar nomination.
Donald Sutherland
Donald Sutherland may be best known to younger audiences for his portrayal as President Snow in "The Hunger Games" series, but the seasoned veteran has delivered high-caliber work for more than half a century. Sutherland, who appeared in such classic films as "The Dirty Dozen" and "MASH," delivers a performance for the ages in Nicolas Roeg's drama "Don't Look Now" (1973). Sutherland received a BAFTA nomination but no Oscar love for his turn opposite Julie Christie. Sutherland's stellar leading turn in Robert Redford's Oscar-winning best picture "Ordinary People" also missed Oscar's attention despite nods for his co-stars Mary Tyler Moore, Timothy Hutton, and Judd Hirsch.
Jamie Lee Curtis
Comedic performances are rarely awarded Oscar nominations, which might be one reason the Academy passes over Jamie Lee Curtis. Curtis, who now appears on the Fox series "Scream Queens," broke out as the original Scream Queen, but really made a name for herself with comedy classics "Trading Places" and "A Fish Called Wanda"; Curtis won a BAFTA Award for her role in the former and a Golden Globe nod for the latter, though neither performance struck gold with Oscar. Curtis didn't have any more luck after the 1980s despite a Golden Globe–winning, SAG-nominated performance in 1994's "True Lies" and a Globe-nominated role in 2003's "Freaky Friday" remake.
Danny Glover
Danny Glover is one of Hollywood's most preeminent actors, although he has never been nominated for an Oscar. Glover is recognized for his star turns in the blockbuster "Lethal Weapon" series," though he has appeared in more serious fare including "The Color Purple" and "Witness"; while the two collectively earned 19 Oscar nominations (with two wins for best writing and editing for the latter), Glover missed out on a nomination for each film. Glover won critical praise and an Independent Spirit Award for 1990's "To Sleep With Anger," but the film may have ultimately been too small for the Academy to take notice.
Mia Farrow
Roman Polanski's horror classic "Rosemary's Baby" would not have worked without the iconic portrayal of Rosemary herself, Mia Farrow. Farrow delivers a harrowing, star-making performance as a pregnant young woman living with paranoia surrounding her unborn child. "Rosemary's Baby" netted an Oscar win for Ruth Gordon's supporting performance and a nod for the film's screenplay, but Farrow missed despite nominations from BAFTA and the Golden Globes. The Academy passed over Farrow several other times throughout her storied career, including masterful turns in Woody Allen's "Broadway Danny Rose," "The Purple Rose of Cairo," "Hannah and Her Sisters," and "Alice." (She was nominated for a Globe for all those performances but "Hannah and Her Sisters.")
Scarlett Johansson
Scarlett Johansson may be one of the most critically-lauded actors of her generation to go unnoticed. Johansson garnered attention for Sofia Coppola's "Lost in Translation" in 2003. The film earned Johansson a Golden Globe nomination and a BAFTA Award for her turn opposite Bill Murray. She's has plenty of kudos for performances in "Ghost World," "Girl with a Pearl Earring," "Match Point," and most recently for her voiceover performance in Spike Jonze's "Her." It's only a matter of time before Johansson will make another film putting her front and center on Oscar's radar.
Gong Li
Asian representation is often scarce at the Academy Awards, and Gong Li is one of China's finest working actors to never receive an Oscar nomination. Li might be most famous for her output in the 1990s including awards-worthy performances in "Raise the Red Lantern," "The Story of Qiu Ju," and "Farewell My Concubine." One cannot mention Li's career without recognizing her memorable turn in Wong Kar-Wai's "2046." More recently there was heat for Li's performance in 2005's "Memoirs of a Geisha," but the Academy heaped most of its attention on the film's technical achievements for which the film won three Oscars.
Idris Elba
Many were enraged not only over this year's lack of diversity in the Oscar race but in the double offense of the Academy's overlooking one of this year's great performances: Idris Elba in "Beasts of No Nation." While the British actor is known best for his turn on TV series "The Wire" and most recently "Luther," he's repeatedly proven his knack for taking easily caricatured characters and rendering them human. Elba was nominated for SAG, BAFTA, Independent Spirit, and Golden Globe awards for his role as the child soldier commandant in the Netflix original but missed a nod from Oscar.
Jim Carrey
Oscar usually likes it when funny men go dramatic for a role (see Bill Murray, Eddie Murphy, Robin Williams), however Jim Carrey is one exception. Carrey famously won back-to-back Golden Globes in 1999 and 2000 for "The Truman Show" and "Man on the Moon." He additionally received a SAG nomination for the latter as comedian Andy Kaufman. Oscar passed over both performances. Carrey missed again for one of his best turns a few years later in 2004's "Eternal Sunshine of the Spotless Mind." The film earned Carrey nominations from the Golden Globes and BAFTA. Carrey ultimately missed out on another nomination. Instead the Academy nominated his co-star Kate Winslet and rewarded the film for its screenplay.
Jeff Daniels
Jeff Daniels has not found much success at the Oscars, much like his "Dumb and Dumber" co-star Jim Carrey. Daniels is an industry titan having worked in character roles throughout much of his career in the 1980s ("Terms of Endearment," "The Purple Rose of Cairo," "Something Wild"), 1990s ("Pleasantville"), and 2000s ("The Hours," "Good Night and Good Luck"), and appearing in last year's "The Martian" and "Steve Jobs." Daniels has found success on the small screen with his Emmy Award-winning turn on HBO's "The Newsroom." However the actor should have an Oscar nomination to his name, especially for 2005's "The Squid and the Whale."
Allison Janney
Allison Janney has racked up an impressive résumé since breaking out on NBC's "The West Wing" in 1999. The seven-time Emmy Award winner is a memorable and integral addition to each film she appears, including her roles in the Oscar-winning "American Beauty," "The Hours," "Juno," and "The Help." Janney's raucous comedic performances in "10 Things I Hate About You," "Drop Dead Gorgeous," and "The Way Way Back" may have been too outlandish for voters, but her comic sensibilities will hopefully land her attention sooner rather than later.
Sam Rockwell
Sam Rockwell has been acting since childhood, but came to prominence as an adult in 2002's "Confessions of a Dangerous Mind." Rockwell won the Silver Bear at the Berlin Film Festival, as well as plenty of critical acclaim for his performance as Chuck Barris. Rockwell has consistently delivered since his breakout in films like "Snow Angels," "Choke," "Moon," "Conviction," "Seven Psychopaths," and "The Way Way Back." Rockwell is a strong utility player in each film he takes on and should land on the shortlist one day for another scene-stealing performance.
Inspired by this post? Check out our film audition listings!