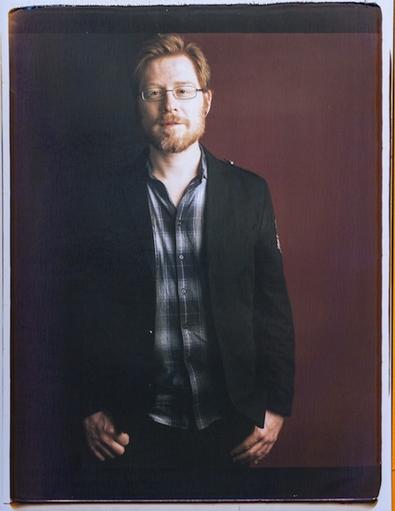 Anthony Rapp may be one of the busiest and most successful actors not to enjoy man-on-the-street name recognition, but for fans of musical theater, he's something of a legend. A professional actor for nearly 40 years (and he's only 44), Rapp made his Broadway debut in the title role in "The Little Prince and the Aviator" at age 10; the show closed, however, during previews.
But he went on to create the role of Mark in the groundbreaking musical "Rent" (and reprised it in the film version as well as for a 2008–10 reunion tour with co-star Adam Pascal), and in 2014 reunited with another "Rent" co-star, Idina Menzel, for Brian Yorkey and Tom Kitt's "If/Then." (He also shared a SAG Award as part of the ensemble in "A Beautiful Mind" and wrote the best-selling "Without You: A Memoir of Love, Loss, and the Musical Rent.")
We caught up with Rapp to ask him about his career path, going on the road with "If/Then" and advice for those considering their first national tour.
You've been onstage since you were a kid—on Broadway at age 10, and again just last year. You've also done movies, TV, concerts, recordings, directed, and written a memoir. How has your career, and your craft, evolved over that time? I've never been a big hustler in terms of my acting career. Some actors are all "the next job, the next job." I put myself out there, but because of the things that have happened to me, I can be a little more relaxed about all of it and look to cultivate projects I like. In terms of career, that's been the biggest shift. In terms of acting itself, I guess I'm that cliché word "seasoned." It's about trusting that I have the tools and ability to make things happen and don't have to stress out about it. You don't have to make yourself crazy.
The Broadway version of "If/Then" starred you and your friend Idina Menzel. On tour, Jackie Burns, Menzel's standby on Broadway, has taken over the role of Elizabeth. What's the difference working with a new actor in that situation? Jackie went on [for Menzel] many times in New York, and is a really great actress and brings an interesting and powerful [interpretation] to the role. In terms of casting, you always have to bring yourself to the role, but your version is always going to be different [as long as] you're not trying to do some weird, robotic impersonation of someone else's performance.
Have you toured much in your career? I did 13 months in 2009–10 in "Rent" with Adam Pascal. That turned out to be a fantastic experience. Before that, I was in "Little Shop of Horrors" in 2004. In 1982, I traveled with Yul Brynner in "The King and I." So touring has been a part of my career from when I was a young kid in the business, so I know the ins and outs.
What's the main difference between touring and doing a Broadway show? In New York, there's a feeling of scrutiny—you're very exposed. When you're on tour, there's a little more of, "Come here, welcome!"…which is kind of nice. It's rare on the road [that audiences] get to see new work that's not been done a million times before. For audiences in these cities, we're bringing something new, one of the few truly Americans art forms—musical theater—and we have a creative hand in it. There's almost always people waiting at the stage door; they say, "Thank you for coming." That's the mission our producer, David Stone, had—to share this new work with the country.
Any advice for young actors thinking of going on their first national tour? You're traveling, but it's for work; there's still the grind of having to do eight shows a week, so don't go crazy partying, but take advantage of being in these new places you may not have ever gone to otherwise. It's a great opportunity to do more than just the touristy things. Check out the great restaurants and open yourself up to meeting new people in these cities. I have friends from so many towns because I'm out and about and open.
Inspired by this post? Check out our theater audition listings!