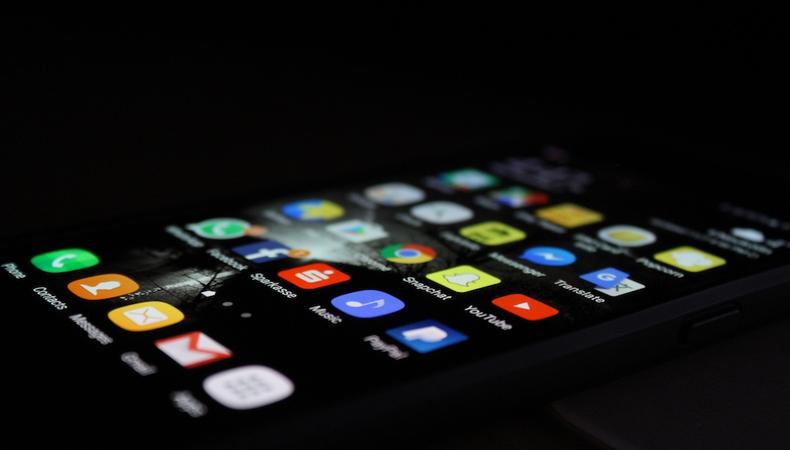 In our increasingly digital world, most of us are rarely very far from a phone or tablet. Why not use this technology to learn lines, stay organized, and book more auditions? Here are 13 apps for actors that will help you do just that!
WeAudition gives you instant access to a rehearsal partner through video chat to help you run your lines. The app will notify thousands of readers, actors, and coaches when you're ready to work on your scene. WeAudition makes running lines very easy, especially for those last-minute auditions.
Backstage Casting is the easiest way to find and apply to casting calls and auditions on-the-go. Set up a profile and save searches for the types of roles you're interested in, and the app will let you know when something that matches your profile is casting. From there you can apply, get audition details, rehearsal dates...all the important info to launch your career!
Rehearsal Pro is perhaps the most well-known of all the apps to help you learn your lines. You can record your lines and play them back, watching the script scroll by like a teleprompter, or you can even put your lines in "blackout mode" to test yourself. The app works with short audition sides and feature-length scripts and is useful for actors in theater, commercials, voiceover, television, and film.
Tableread is a free, easy-to-use film and television app that allows you to read and listen to scripts, screenplays, and teleplays on mobile. Simply import a professionally formatted script in PDF format and listen. The Pro Version of the app allows you to listen to scripts read by over 45 unique character voices and add an inspiring soundtrack from a library of genre-specific scores.
Scene Partner helps you learn lines using your own script or allows you to choose an e-Script from Music Theatre International, Samuel French, or Dramatist Play Service. You can hear your lines on your phone or tablet using the male and female voices provided or download additional voices for more variety.
My Lines lets you have your script with you on a mobile device anytime, anywhere. You can rehearse and memorize your lines without a scene partner, by either looking at or listening to your lines. You can also see or hear cue lines when you're ready to be off-book. (Run Lines With Me is another great option.)
How to Build Your Digital Brand as an Actor
AuditionCal helps you track and organize your auditions and events (networking, workshops, agent and manager meetings). The app includes a searchable database, data email export function, calendar view with notifications and reminders, and photo uploading. AuditionCal will help you stay organized right from the convenience of your phone.
Slatable is a new app that makes the often daunting task of self-taping simple. The app automates the technical process so you can focus on your performance without the need for tricky editing software or even a computer. Slatable also automates professional title cards and smooth transitions between each scene. (If you're an Android user, My Selftape App is a great option.)
Social media apps are effective networking and relationship-building tools for your acting career. Not sure whether Twitter, Instagram, Facebook or Snapchat is right for your acting career? Find out how to choose the best platforms here!
IMDb: Part of your job as an actor is research. You must know who's involved in the projects you're auditioning for. You can do this research on your computer, but having the IMDb app on your phone is helpful for those last-minute auditions. It's free so there's no excuse not to have this one.
Shakespeare Pro includes the complete works of Shakespeare (41 plays, 154 sonnets, and 6 poems, including "doubtful" works) as well as detailed scene breakdowns, character descriptions, and glossaries. It's an essential app for any classical actor.
Storyist is a wonderful app for actor-writers who need to produce submission-ready manuscripts and screenplays. The app comes with manuscript and screenplay templates (so you can focus on writing instead of formatting), the ability to work with both Final Draft FDX and Fountain script formats, and multiple cloud storage options.
The Amazing Improv Generator is a tool that will help you come up with spontaneous ideas for improvisational performances. This fun app will provide you with a random character, setting, or event all at the push of a button.
MyHeadshots lets you edit photos and résumés from your phone. It's especially useful for child actors since a child's look changes so quickly as they grow. You can crop, edit, add your name, or borders to any photo on your phone or tablet creating a professional-looking shot whenever you need one. This app makes getting an up-to-date headshot a snap.
Check out these 13 fantastic apps for actors and let me know your favorites!
The views expressed in this article are solely that of the individual(s) providing them,
and do not necessarily reflect the opinions of Backstage or its staff.