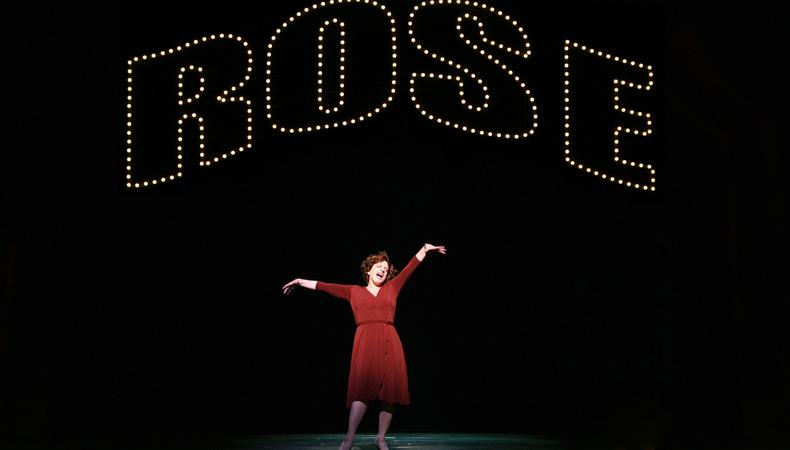 In theater, arguably unlike any other medium, the roles for women only get better with age (though this is improving across the board in both film and television). But really, it's almost as if women performers are rewarded for sticking it out in the business with the meatiest of songs and emotional arcs. That doesn't mean auditioning will be any easier, but we want to try and make it such. Here are some of the best audition cuts for women of a certain age—the superior age if ever there was one.
"Days and Days" from "Fun Home"
"I didn't raise you to give away your days like me." Has a more heartbreaking lyric ever been written? This one is a rare opportunity for sopranos to sing angry (and devastated, but that's a given). Breath control is beyond crucial for getting through the melismas here, so be sure you figure out exactly where to situate your catch-breaths beforehand.
"Everything's Coming Up Roses" from "Gypsy"
Sometimes to understand a song's prowess, you only need to look at the ladies who have made (and kept) it famous. In this case: Merman, LuPone, Peters. For women with a commanding belt, this is and will always be the song to have in your repertoire.
"I Hate Men" from "Kiss Me, Kate"
One of the great parts about aging is the chance to be surly—with warrant. This Cole Porter diddy gets right to the point, because a woman scorned has neither time nor patience for pleasantries. It's technically categorized as soprano (the highest-reaching note is a C#5/Db5) but could be construed as versatile (its low note is a B3). And if you need some pre-audition ammunition for this one, just go on the internet at any moment on any day and you'll find something.
"I Miss the Mountains" from "Next to Normal"
While some songs on this list are great choices for older women, some are exclusively meant to be sung by older women. This is one. "The mountains" here refer to a time when our musical's bipolar and medicated protagonist remembers a time she could still participate in life's emotional peaks and valleys; try tackling that as a fresh-from-undergrad 21-year-old.
"Ladies Who Lunch" from "Company"
Everybody rise! There are countless Sondheim gems that could make this list (Steve loves writing for his ladies) but this one, most famously sung by Elaine Stritch, makes the cut for its pure fury—and who but a woman who has lived knows fury better? Additionally, it isn't one on which untarnished vocal polish is make-or-break; there are seven keys commonly used and you can find what works best for you.
"Last Midnight" from "Into the Woods"
When we talk about waiting a lifetime in this business in order to play particular roles, The Witch is, well, it (and obviously for men, it's Sweeney Todd). As menacing as it is fun, it's an ideal 16 or 32-bars to show performance versatility.
"Memory" from "Cats"
Yes, yes, yes. We know. It's "Cats." But there are countless reasons why Betty Buckley notched herself a Tony Award for playing Grizabella the Glamor Cat in Andrew Lloyd Webber's original Broadway run, and this song can account for at least half of them. Is there anything, really, more emotionally manipulating than a sad, sad belt? And in an audition, emotional manipulation in a concentrated timeframe is the only name of the game. It's a high key, yes, but can be taken down a few steps easily.
"Send in the Clowns" from "A Little Night Music"
There is no dramatic belt or climax to this Sondheim opus. All it is is drenched in feeling top-to-bottom, and only someone who's experienced real sadness would have the wherewithal to mine the emotional depths of its lyrics. Also, its original key and meter—D flat major and alternating 12/8 and 9/8, respectively—give it a waltz-like timbre that can be maneuvered to fit varying ranges.
"Where Am I Going?" from "Sweet Charity"
The mere title of this Cy Coleman tune becomes more wrenching the older the musical's title character is for one obvious reason: at a certain point, that question shifts from literal to rhetorical. Depending on the production, this 11 o'clock number can be all brass, but other renditions—such as Leigh Silverman's in 2016—could strip it bear to isolate just how truly heartbreaking this woman's life could be. And yes, that also means you can speed up or slow the tempo to fit your range.
Disclosure: This post is brought to you by the Backstage team and/or a Backstage Expert. If you purchase items through these links, we get a small share of the revenue from the sale from our commerce partner.