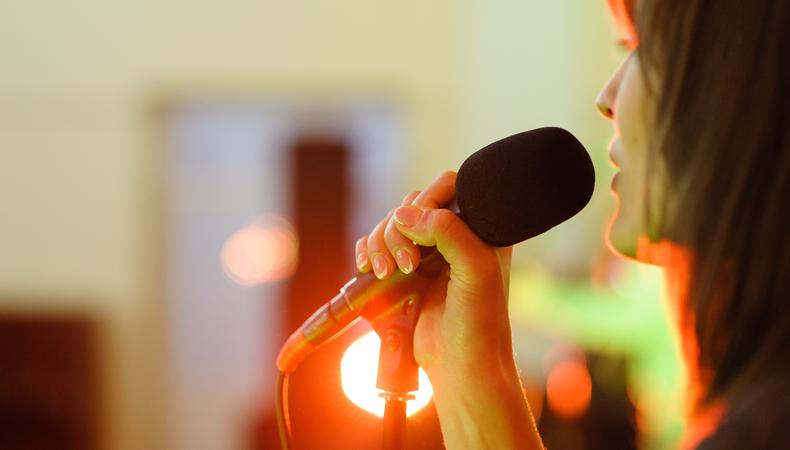 Some of today's most incredible Broadway stars have beautiful soprano voices. Kristin Chenoweth, Audra McDonald, Laura Benanti, Kelli O'Hara, and Marin Mazzie can all hit those coveted high notes. If you can too, you're one of the lucky ones! (And you probably have a beautiful voice!)
We've gathered some songs that'll fit beautifully in your range for you to try at your next audition. Any one of them is bound to sweep the casting director off his feet!
"When You Got It, Flaunt It" (From "The Producers")
If your voice has serious range, "When You Got It, Flaunt It" hits some great high notes at the end. While this might not be suitable auditioning for a serious role, it's a great comedic part.
"What Did I Have That I Don't Have" (from "On a Clear Day You Can See Forever")
With music by Burton Lane and lyrics by Alan Jay Lerner, this ballad is sure to stop casting directors in their tracks. Get inspired by Babs below.
Backstage Expert and vocal coach Andrew Byrne offers:
"Here's to Your Illusions" (From "Flahooley")
This lyrical ballad was originally sung by the amazing Barbara Cook. The song combines a lovely and rangy melody with an evocative lyric. It ends on a sustained high G, so you need good breath control for this one.
"The Finer Things" (from "Jane Eyre")
If you are a high soprano who can sing coloratura, this sophisticated piece is a wonderful option. There are several extended runs, topping out at a high B natural. The lyric is actable and appealing.
"Gideon Briggs, I Love You" (from "Greenwillow")
This song shows a lot of range in a short time, making it a great choice for a chorus call. The accompaniment is straightforward and playable, and the story of the song is self-contained and easy to grasp.
"Wonderful" (from "Olympus on My Mind")
For the comedic soprano who likes to show her naughty side, this song may fit the bill. The character is recounting the details of a wild encounter, paired with an adventurous musical language that recalls a Sondheim waltz.
Backstage Expert and vocal coach Arden Kaywin also has some suggestions, but notes an important caveat about the following songs. "Most of them can cross from soprano to alto," she says. "None of them are particularly super high or super low."
"How to Return Home" (from "Tales From the Bad Years")
"Someone Like You" (from "Jekyll & Hyde")
"How Could I Ever Know" (from "The Secret Garden")