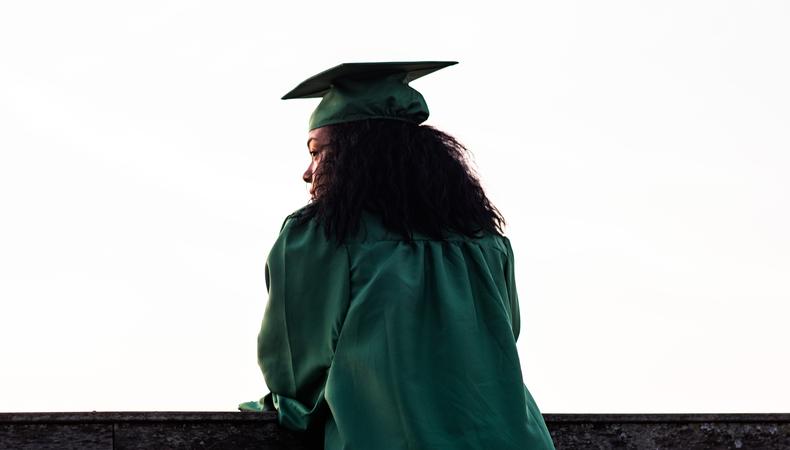 As an actor, you want an educational background that best represents your talent and interests. Although a degree doesn't define you, it does open doors. It can also provide a framework for engaging in a chosen career path.
This means the choice between pursuing a Bachelor of Fine Arts (BFA) or a Bachelor of Arts (B.A.) can be difficult. With a heavier focus on visual arts courses and practical components, a BFA program may seem more apt for performing artists than the general liberal arts education offered by a B.A. program. However, this choice is more nuanced than it appears. It ultimately depends on you as an individual and what you hope to get out of your education: narrowly focused experiential knowledge (BFA) or broadly focused intellectual grounding (B.A.).
Read on for the philosophies behind each type of program, what these models do, and their advantages and disadvantages.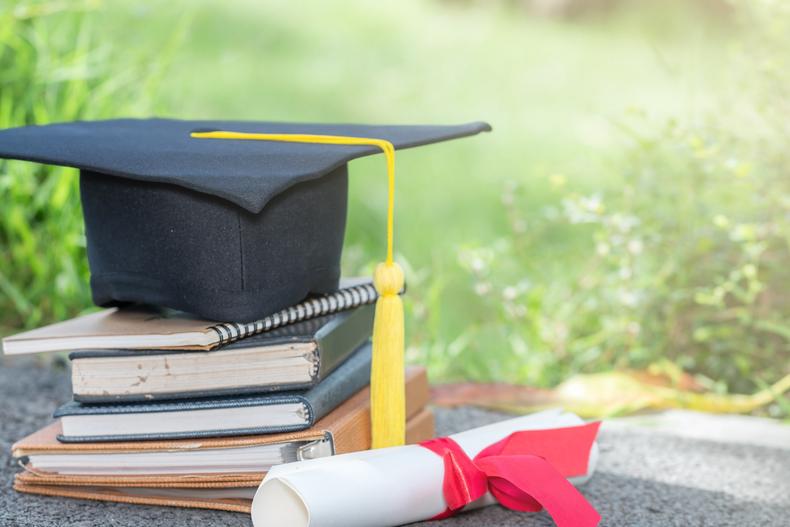 nano-stocker/Shutterstock
A Bachelor of Fine Arts degree is the go-to for undergraduate students hoping for a career in the performing arts. When you imagine studying performance in higher education, you probably picture a BFA-granting institution like the Oberlin Conservatory of Music or the Juilliard School. Bachelor of Fine Arts programs like these turn pre-professionals into professionals by immersing them in their craft, usually for four years.
Admission is audition-based, as these programs seek to take the highest quality prospects possible and team them with top-tier instructors to create a rigorous environment. The BFA follows a trade-school paradigm: In the same way programs train welders to weld, doctors to practice medicine, or software engineers to program, conservatories train performers to perform.
BFA majors are primarily in the performative and visual arts space. Common Bachelor of Fine Arts majors include:
Acting

Animation

Creative writing

Dramatic writing

Film production

Graphic design

Music

Sculpture

Stage management

Technical arts

TV production

Visual effects
If you're wondering what to do with a BFA in theater, music, or other types of performance, these majors help set students up for careers in the entertainment ecosystem as performers, writers, designers, directors, and composers.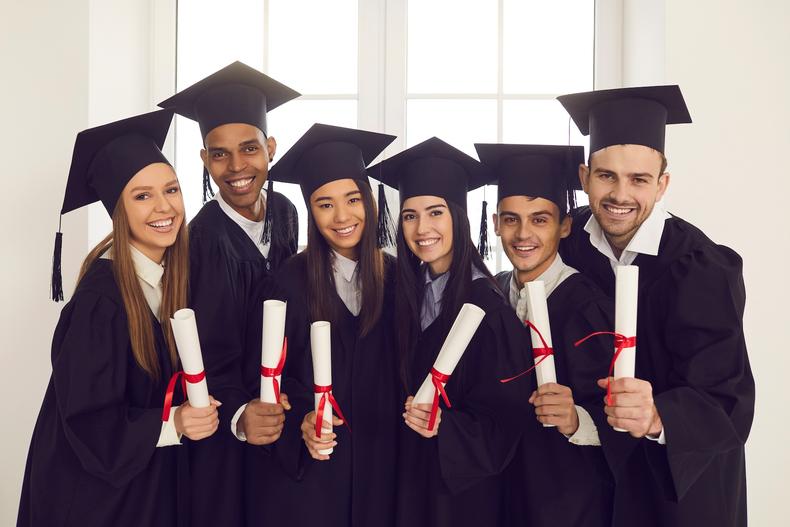 Studio Romantic/Shutterstock
A Bachelor of Arts degree focuses on the broad study of liberal arts with an emphasis on critical thinking. It is the most common degree for students to earn in the United States.
When you picture "college," you likely imagine B.A. programs like those found at the University of Texas at Austin, Vanderbilt University, and Amherst College. Although schools like these offer other degrees beyond the B.A.—and might also offer BFAs—Bachelor of Arts programs emphasize education across the arts and sciences.
In addition to studio classes in your genre, a B.A. degree requires coursework in humanities, quantitative reasoning, foreign language, and other competencies. You'll study the history and philosophy of your art form and engage in reading and writing. You may even have the opportunity to study abroad. B.A. performance programs teach students to become analytic thinkers as well as artists.
Because of its focus on interdisciplinary education, B.A. majors are more varied than BFA degrees. Common Bachelor of Arts majors that complement artistic endeavors include:
American studies

Behavioral psychology

Classical studies

Communication

Education

English

Humanities

Journalism

International Studies

Religion

Philosophy

Sociology
While not always directly applicable to a student's future career, these majors provide a comprehensive educational experience that can lead to a higher income and more employment opportunities. Jobs directly tied to a major include journalist, teacher, analyst, and producer. Still, the knowledge gained while completing a B.A. degree can be applied across many different creative fields—both behind the scenes and as a performer.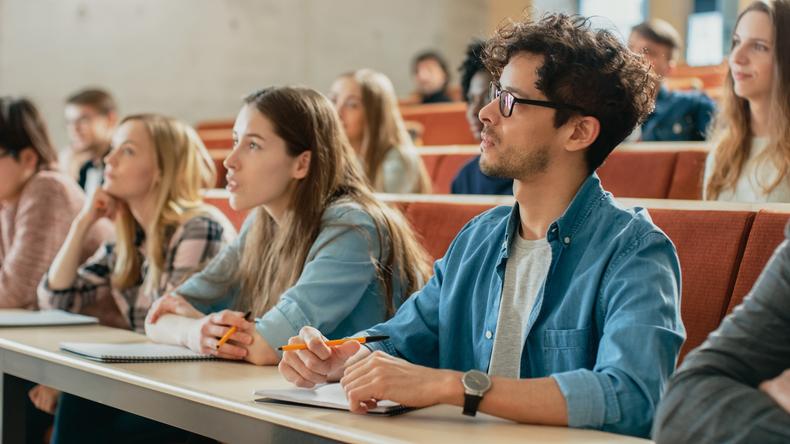 Gorodenkoff/Shutterstock
Here's a more comprehensive breakdown of the differences between a Bachelor of Arts and a Bachelor of Fine Arts.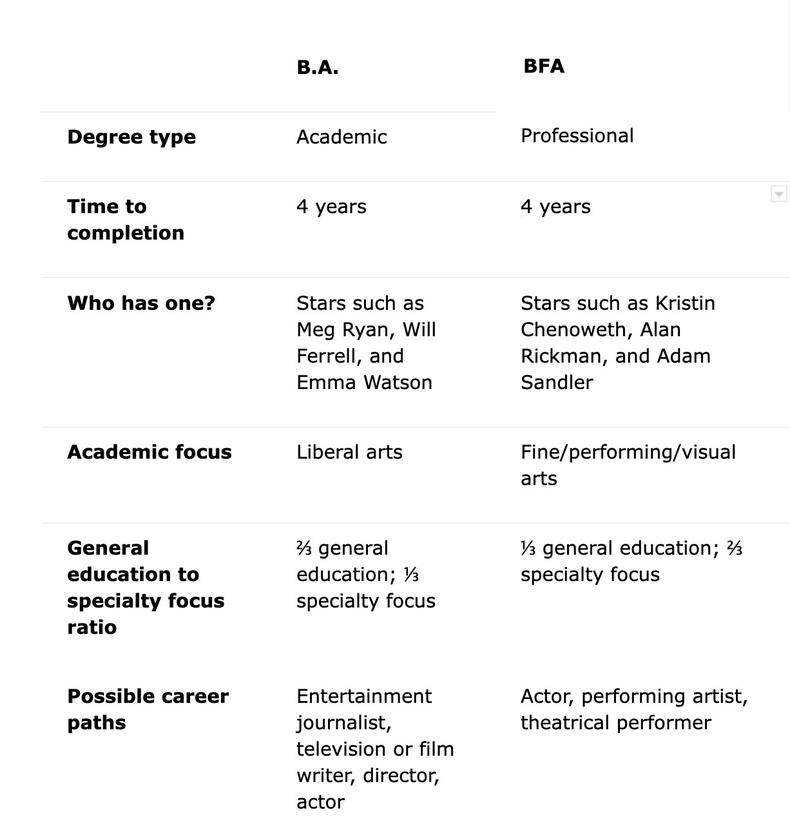 A BFA is more intensive, while a B.A. is more flexible. The BFA affords instructors, classes, and a wealth of training that can hone your technique. You will also have access to prestigious guest artists and learn skills that can give you an advantage when you start to audition. On the other hand, you may have little time outside of classes and rehearsals. The intensity of a Bachelor of Fine Arts can make students narrow in focus—and ultimately less marketable.
"BFA students sometimes become very myopic in how they perceive the possibility of a career in the entertainment industry," says Grant Kretchik, the founder and head of BFA Acting at Pace University's School of Performing Arts. "People want multihyphenates now: actors who are really good with the camera, actors who can write, and actors who have content to pitch."
Alternatively, the Bachelor of Arts provides a grounding across the arts and sciences. You will learn how your art form fits into the trajectory of history, thought, and cultural context. Unfortunately, general education requirements can make assembling your schedule feel like solving a puzzle. You may not experience the same intensity in the studio or rehearsal hall as in a BFA—although B.A. programs lend themselves to student-centered pedagogy. You might create a thesis concert your senior year, take an arts management class that teaches you how to start your own company, or have summer internships with arts companies or agencies that lead to full-time employment. Some non-conservatory BFAs do entail similar liberal arts requirements to B.A. programs; it all depends on the specific program's focus.
There's a difference in salary expectations: According to the Bureau of Labor Statistics, the median annual wage for people with fine and performing arts degrees is $42,000. The median annual wage for people with liberal arts degrees is $54,000.
The BFA might seem like the path toward professionalism, but BFA fine arts jobs are often few and far between. To avoid being trapped in a box of your own making, be sure to take a variety of classes across subjects. Kretchik says that no matter which degree you choose, pursuing a multifaceted education leads to more opportunities: "Entertainment is the biggest business in the world. There are a million jobs to be had out there, but you have to decide whether you're ready to accept responsibility for a career in the business—[and] that may not always take the form of acting."
B.A. programs often enable undergraduates to direct, choreograph, design, compose, write, or accumulate a body of work by the time they graduate. Your classes in history, philosophy, communications, and literature will deepen your artistic practice. You learn how to ask questions, and round out as a citizen making commentary about society through performance.
Most Bachelor of Arts programs demystify the notion of only studying acting by connecting it to other fields of study.
Also, should you choose to enter a traditional career, a B.A. in the performing arts can turn into a compelling cover letter. At the end of four years, you may truthfully state that you have strong communication skills; expertise in event planning, collaboration, and project management; are able to multitask and work independently; and (probably) have skill sets such as marketing, graphic design, and community outreach. With a broader education, you can be an informed artist and an independent thinker (and also employed).
So, to B.A. or not to B.A.? The BFA program's advantages include its intensity, quality, and volume of training. You'll meet a cohort of fellow artists passionate about their craft. Plus, you'll have the chance to really develop a specific focus for your artistic vision. Bachelor of Fine Arts degrees can be more efficient if you're confident in your career path, since you can dive right into your chosen field of study. This paradigm also has potential disadvantages, including a factory feel and an overly narrow focus.
The B.A. philosophy places value on a broad education, cultivating individual voices, and student initiative. Bachelor of Arts programs also tend to value an individual's learning outcomes and creative practice. You emerge with a well-rounded education, which makes you a more robust artist. However, the B.A. might carry downsides such as onerous requirements and a diffuse focus.
As you consider schools, try to find the right fit, regardless of program type. Visit campuses, talk to faculty and students, and see shows the schools produce. Always ask informed questions during auditions and interviews. Worry less about the letters in a degree and more about finding the right program for you.
Looking for remote work? Backstage has got you covered! Click here for auditions you can do from home!