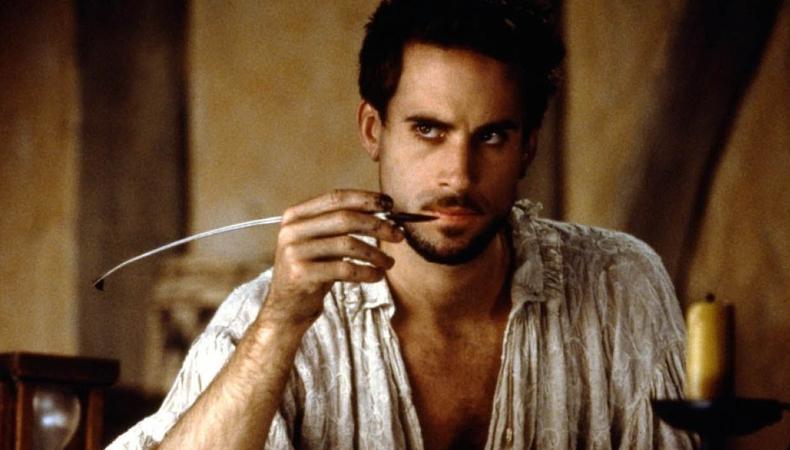 So you want to be a playwright? Perhaps you're inspired by the classics (Shakespeare! Chekhov!), or the great plays of today (Sondheim! Parks! Kushner!), or you have a budding idea that just needs to make its way to the stage. Remember: no one else can write the play or musical you can write.
What is a playwright?
A playwright—also called a dramatist—is an artist who writes plays to be performed in a theatrical setting. A playwright is the stage-based equivalent of a screenwriter for film.
Tips for becoming a playwright
So get to work! Here are a few pointers for early-career playwrights to keep in mind.
See a lot of plays
Theatergoing is a crucial element in any playwright's work. How else will you know what works and what doesn't onstage, what other writers are thinking about, how audiences are responding?
When George C. Wolfe was first launching his prolific stage career, he went and saw Broadway's "Merrily We Roll Along" six times in previews. The writer and director told Backstage he did so entirely to see great theater and how it evolved. Don't discount seeing plays not to your liking either; many writers learn as much from less-than-stellar productions as they do the best—if not more so. See as much as you can and identify what gets your creative juices flowing.
Read a lot of plays
The same goes for experiencing theater on the page; after all, plays have a literary component as much as a live one. Find the most produced or most recommended modern plays and study their various intricacies. As casting director Ilene Starger tells thespians, "Peruse a smart newspaper, too, every day. Read for pleasure, and for edification. Read books about theater and film history; biographies and memoirs of artists, actors, directors, and political figures. Read fiction; read plays."
Write about what inspires you
What makes you want to put pen to paper? Chances are there's a way to turn that initial impulse into a full-fledged story. Whether it's a piece of art or a contemporary news event, inspiration is as ubiquitous as it is mysterious. Playwright, poet, and solo actor Daniel Beaty creates work to make a difference, asking, "What is my purpose? What am I committed to giving to the world? What service do I want to provide with my talent—whether that's as an actor or writer—that comes from something that is essentially me but is also greater than me?"
Also, don't shy away from the "write what you know" philosophy. Many writers keep journals and draw on personal experience to create drama; Eugene O'Neill and Tennessee Williams, perhaps the two greatest American playwrights of the twentieth century, built towering careers around their complicated—and often painful—personal lives. Take it from them: autobiography sells.
Write regularly and with intent
Halley Feiffer's advice for aspiring playwrights is straightforward: Sit down and get it done. "Everything feels so much harder in theory than it actually ends up being," she told Backstage. "For me I'm like, 'Write a play? That's impossible!' And then I sit down and spend a month doing it.... Just go home and write the really dumb, bad version."
Don't forget: that dreaded thing known as "writer's block" is nothing more than the overwhelming gap between your ultimate vision and how much work it takes to get there.
Get feedback from—and collaborate with—artists you trust
Writing classes are a great way to find and grow that artistic community, and even experienced playwrights keep their skills honed by workshopping new ideas in group settings. But these days collaborators can also be found through the magic of social media. The New Play Exchange, for example, connects writers, readers, and producers of theater online.
Pulitzer Prize winner Quiara Alegría Hudes also said consistent work is the only solution: "There's no magic door to walk through, no magic button." She advised Backstage readers to "find your fellow travelers—the people of your age and experience who you will learn and grow with so that you can make the work together."
READ: "The Future of Playwriting Has (Finally) Arrived"
Have your work read by actors
This is an important one! Theater is dependent on live interpretation and usually meant to be heard aloud. Playwrights need to experience their words in the mouths of others; performers—especially talented ones—can reveal hidden layers in a character or piece of dialogue, even changing the course of a new play's development. Robert Askins, who wrote "Hand to God" in part to showcase his actor-friends, said, "If you can watch the right way as a playwright, the actors' abilities become a part of your creative imagination." Allow performers to add fuel to your inspiration every chance you get.
Focus on getting produced
Would a theater company include your play in their season? Which theaters or audiences is your play geared toward? Your piece may not even be theatrical anymore—are you sure it's not a screenplay or novel? Playwrights who make a living tend to write as realistically as idealistically, with the intention of being produced in workshops, readings, and full productions.
If your play has been through the write-listen-rewrite-workshop-repeat process enough, and you're convinced it's the next Pulitzer for Drama winner, submit it to theater companies or friends with connections in the industry. Ken Dingledine, the then-vice president and director of operations at play publishing company Samuel French, told Backstage that he looks for "a title that will be done. We need shows that people want to perform, and we service a wide variety of markets here: everything from church groups in a church basement to the regional theaters in Dallas or wherever, and we try to find something that speaks to one of their needs."
Persevere
It took Lin-Manuel Miranda over six years to turn "Hamilton" into today's Tony Award-winning cultural phenomenon. Filmmaker extraordinaire Tyler Perry faced abject poverty and physical abuse in his childhood, but wrote plays until one became a hit and launched him into the mainstream. Arthur Miller's second theatrical venture, "The Man Who Had All the Luck," proved ironically named; it didn't reach a New York stage until four years after completion—only to run for four disastrous performances and almost derail the prolific playwright's career. The point is, keep your chin up and your nose to the grindstone. With enough hard work and perseverance, you could see your ideas come to life onstage.
Watch this video for more advice on working in the theater:
Looking for examples of great theater writing? Try "The Monologuer" for a customized search!