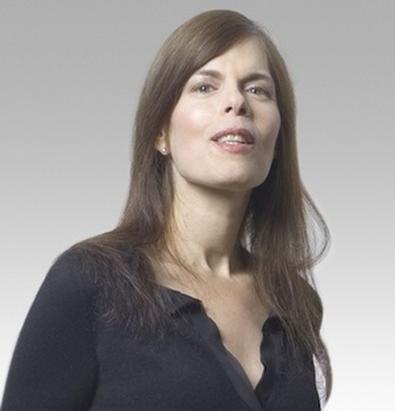 Stillness. Taking one's time. Listening. Making dialogue feel natural, spontaneous and not memorized—these are some of the things I discuss in my workshops with actors.
I believe some of the most riveting acting comes from a combination of artful words being artfully delivered, and from moments of being still. Stillness is not to be confused with blankness; actors sometimes believe that the more they do—in terms of gestures, expressions, and bits of "business,"—the more interesting their performance will be. Being quiet, and letting time seemingly stop for a moment, can be a far riskier choice, particularly in audition situations.
Of course great acting doesn't happen in a vacuum; actors need superb writers, directors, other actors, editors, etc. Many details go into shaping a performance, but a performance starts with each actor's voice, body and choices. The power of facial expression, however subtle, is enormously affecting, and can convey wordless emotion in a scene, be it on stage, on film, or on videotape. Meryl Streep is a master of wordless emotion; in virtually all of her films, there are moments where she conveys so much—regret, panic, loss, exasperation, determination—when the camera rests on her face as she is reacting to something she is witnessing, or thinking about.
In films such as "Kramer vs. Kramer," "The French Lieutenant's Woman," "A Cry in the Dark," "The Bridges of Madison County," and "Heartburn," among many others, she creates a complex emotional landscape in her face and body by being still. F. Murray Abraham is another actor of tremendous power not just when speaking, but in quiet moments. In "Amadeus," for which he won the Best Actor Oscar, his Antonio Salieri is verbally dexterous, but much of the greatness of his performance emerges from the way he listens, and reacts, with complex, conflicted emotions, to the music of Mozart, his rival. In the Coen Brothers' plangent film "Inside Llewyn Davis," Abraham does a brilliant cameo scene in which he both speaks, and sits in silence, contemplating and listening to the lead character, sensitively played by Oscar Isaac. Sitting in a chair, listening and observing, Abraham exudes tremendous vigor and presence. He creates a full meal out of this one scene.
Al Pacino of course has a distinguished body of work on stage and film, as do Streep and Abraham, and he too exudes enormous power with spoken language, but also in silence. In the first two "Godfather" films, one witnesses his transformation from innocent, "college boy" Michael Corleone into a knowing, ruthless crime boss. In stillness, Pacino communicates tremendous rage and command; alone, seated, and staring out, lost in thought, he is truly chilling. His transformation from young man to mature leader astonishes, particularly in the way he uses his gaze to convey ruthlessness and isolation.
It would be impossible to mention every actor whose combined use of speech and stillness is riveting; for myself, a partial list would also include Diane Keaton, Donald Sutherland, Claire Danes, Sidney Poitier, Carey Mulligan, Helen Mirren, Kristin Scott Thomas, Jeff Bridges, Cate Blanchett, Daniel Day-Lewis, Julianne Moore, Ralph Fiennes, Julie Christie, Marion Cotillard, Marlon Brando, Olivia de Havilland, Tom Hanks, Alan Rickman, Cherry Jones, Colin Firth, Montgomery Clift, Gemma Jones, Jeffrey Wright, Vanessa Redgrave, Michelle Pfeiffer, Judi Dench, Geoffrey Rush, Emma Thompson, Sean Penn, Michael Gambon, Morgan Freeman, Maggie Smith and the late, very great Peter O'Toole. I've recently had the privilege of working with Ian McKellen, Patrick Stewart, Billy Crudup and Shuler Hensley, and they too exemplify this balance of how to use language and stillness to brilliant effect.
To young actors I would say: don't imitate anyone; be fully yourselves. However, watch as many great film, television and theater performances as you can, both past and present. There is unlimited joy, inspiration and pure gold to be mined from the work of so many masterful "teachers."
Ilene Starger has been a casting director in New York and Los Angeles for nearly thirty years. She was VP of Casting for Walt Disney/Touchstone Pictures. Broadway credits include "Waiting for Godot" and "No Man's Land" (for 2013/14), "Breakfast at Tiffany's" (also London), "Marlene," "The Elephant Man," "Dance of Death," "The Diary of Anne Frank," "Dirty Blonde," "Closer" (Artios Award.) Film credits include "The Untitled Marc Lawrence Project," "Did You Hear About The Morgans?," "Pink Panther" 1 and 2, "Music and Lyrics," "Two Weeks' Notice," "Night at the Museum" (Artios Award), "The School of Rock" (Artios Award), "Sleepy Hollow," "A Simple Plan," "The Parent Trap," "First Wives' Club," "Marvin's Room, "Robin Hood: Prince of Thieves," "No Way Out." Television credits include "Witness to the Mob," "The Great Gatsby," "Earthly Possessions," "Amy and Isabelle." Ilene is a member of the Academy of Motion Picture Arts and Sciences. She is also a published poet; a suite of her poems were set to music by composer Eric Shimelonis and sung by F. Murray Abraham at Carnegie Hall. She teaches workshops on acting/auditioning, coaches actors privately, and has been a guest speaker/teacher at NYU, Hunter College, and Montclair University.
For information on workshops/coaching, visit www.facebook.com/IleneStargerCasting.