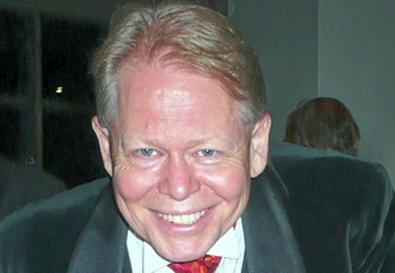 In February 2004, veteran actor Joel Vig fell and was injured during the opening number of a matinee performance of "
Hairspray
" on Broadway. The torn meniscus in his left knee required surgery after physical therapy couldn't cure the problem. Following a standard three-month recuperation, Vig, who created six roles and understudied two leads in "Hairspray" and had never missed a performance, was not permitted to return.
The "Hairspray" producers did approve Vig's medical leave. But they cite a clause in Actors' Equity Association's Production Contract stating that actors can ask for disability leave "only if at least nine weeks remain on their contract." Vig counters that he was manipulated by the "Hairspray" team—specifically, at the behest of the general management—to pick a surgery date that fell within nine weeks of the end of his contract at that time.
Vig, a popular character actor whose breakthrough role was in the 1992 Off-Broadway musical "Ruthless," also played the glockenspiel in "Hairspray," so he worked under a contract with Local 802 of the American Federation of Musicians as well. That agreement has a run-of-show clause—clearly a better deal than Equity's specific-period terms.
Citing the protection of his job under that clause, Vig has battled for more than five years to pursue lost wages, benefits, and damages. Grievance hearings, arbitration, arbitration appeal, even a ruling by a New York State Supreme Court judge stymied his efforts. Then, last September, five appellate judges ruled unanimously that the arbitration of Vig's case was flawed—and that he is entitled to his day in court. This is what Vig, who recently gave a six-hour deposition, is gearing up for now.

Contract Bridge
Vig's case arguably pivots on legal minutiae. At the Neil Simon Theatre, where "Hairspray" ran from 2002 to 2009, Local 802 requires at least 20 union members in the orchestra. Even for top-budget Broadway tuners, this can be costly. After the producers' exemption request was turned down by the local, the producers invoked a rule that lets actors play instruments in a show and have them count toward that minimum. Vig was one of five such actors in "Hairspray." This meant he joined Local 802. So the question is, which contract governed his job more? If it was Local 802's, did the "Hairspray" producers violate Vig's run-of-show clause when they prevented him from returning to work?
The actor also remains outraged by how the producers turned his medical leave into a very public dismissal.
"I delayed surgery at their request," Vig said, asserting that, with other "Hairspray" cast changes occurring at the time, he was asked to accommodate a variety of new schedules and to continue performing, which he did. "Just before a 'put-in' rehearsal, I got a call from a friend who said, 'Why are you leaving the show? It's in Liz Smith's column. You're being replaced.' The language was such, it was clear I wasn't just leaving for medical reasons. I called Equity and said, 'I think I've been publicly fired.' When I came to rehearsal, it was the weirdest thing. It was clear something was afoot. I wrote a note to [general manager] Laura Green that said there seems to be a misunderstanding and I'd like to find out what exactly it is. And if you want to, you can call and leave a message on my machine or you can drop a note in my box at the theater or you can just place an item in Liz Smith's column, whichever you think most respectful and professional."
The "Hairspray" team calls Vig's allegations baseless and disputes his version of events, including the timeline and the manner in which his surgery date was chosen. Michael J. Sinder, director of business affairs for Frankel Green Theatrical Management, offered this written statement:
"The dispute between Joel Vig and the New York Hairspray Company was resolved in an arbitration in January 2007 in favor of the Hairspray Company. The arbitrator rejected any claim that Mr. Vig's contract for his work on 'Hairspray' had been violated. No party, including Mr. Vig's union, made any attempt to set aside or vacate the arbitration award, and, accordingly, the arbitration award has never been set aside or vacated and it remains in full force and effect. Mr. Vig filed a claim against his union with the National Labor Relations Board, which claim was dismissed. Mr. Vig elected to pursue further legal action against the Hairspray Company, alleging that his employment with the Hairspray Company was terminated on the basis of a disability. The Hairspray Company denies this claim and believes it is completely without merit. The State Court trial judge concurred, dismissing Mr. Vig's claims on their face as lacking legal merit. Mr. Vig appealed the trial court decision, and the Appellate Court decided nothing more than that Mr. Vig should be permitted to take discovery to try to prove his claim. The Hairspray Company is confident that when the discovery process is complete, the trial court will, once again, reject Mr. Vig's claims."
Actors' Equity and Local 802 both declined to comment for this story.
Theater of the Absurd?
In court documents, Vig's post-surgery period is described as "normal." Dr. Phillip Bauman, the official "Hairspray" orthopedist who treated and operated on him, greenlighted his return to the show for November 2004. "Local 802 told me to send a letter, which I did, in which I said I would be reporting back to work," said Vig. "I was met by the house manager, who told me Laura Green contacted him and said I wasn't allowed to enter the theater." The "Hairspray" team asserts that Vig's last day was Aug. 15, 2004.
Vig asked his unions for help. "Equity told me that although they were sympathetic, they recommended I grieve my situation through Local 802. I wasn't allowed to sit in the grievance procedure because [they] said I couldn't be there," he grouses. The Local 802 grievance process proved unsuccessful.
After that, 26 months of arbitration followed. After four hearings, the arbitrator, Marlene Gold, ruled against Local 802 as well. "Afterward," recalled Vig, "I called Local 802's lawyer. He said, 'You have a very short window to appeal if you can prove the arbitrator's decision was capricious.' " This is hard to do, but Vig felt it could be done. The reason is that the arbitration was between Local 802 and the "Hairspray" producers—yet Gold ruled on the producers' right not to renew Vig's contract under Equity. Not only was Gold's ruling beyond the scope of the arbitration, but Equity had only an observer at the hearings, not legal counsel. Moreover, Rule 4B of Equity's Production Contract states that only seven people—who are identified by name—can arbitrate a dispute between producers and actors.
Gold delivered "one of the most ridiculous rulings in history," Vig said. "So now I'm calling Local 802 and saying the arbitration has to be appealed. They're not returning my calls. Then I get a lawyer, Eugene Eisner, who looks at the arbitrator's decision and says, 'This stinks to high heaven.' Then Local 802 says they don't want to assume financial responsibility of an appeal, but will give me $500 for legal advice. I thought, if I don't appeal, you're looking at an erosion of the rights of union members."
In an April 16, 2007, letter to Bill Dennison, then recording vice-president of Local 802, Eisner asserted that Gold made a mountain of gaffes. Eventually, Vig helped Eisner compile a list of 40 "illegal and illogical" conclusions made by Gold. The arbitrator erred, Eisner wrote, "by totally misunderstanding" the basis of Vig's situation.
So Vig appealed the arbitration—then Justice Carol Edmead of the New York State Supreme Court rejected that appeal. On his own dime, Vig brought the case to the State Court of Appeals, which issued last September's small, if critical, victory.
As the "Hairspray" team's statement notes, the appellate judges affirmed Vig's right to "take discovery." But, the judges noted in addition, "Pursuant to the collective bargaining agreement between the Union Local 802 and the League of American Theatres and Producers," Vig was "guaranteed employment for the run of the show." If this view holds, the "Hairspray" team could face trouble.
"I want all my salary and benefits that I would have had," Vig said. "I want to make it very clear I did nothing wrong…. Had the producers made any reasonable offer—had they said, 'Would you be willing to understudy your own role for six weeks or go out on the road?'—I'd have said yes. Instead, they decided to play this scorched-earth policy."