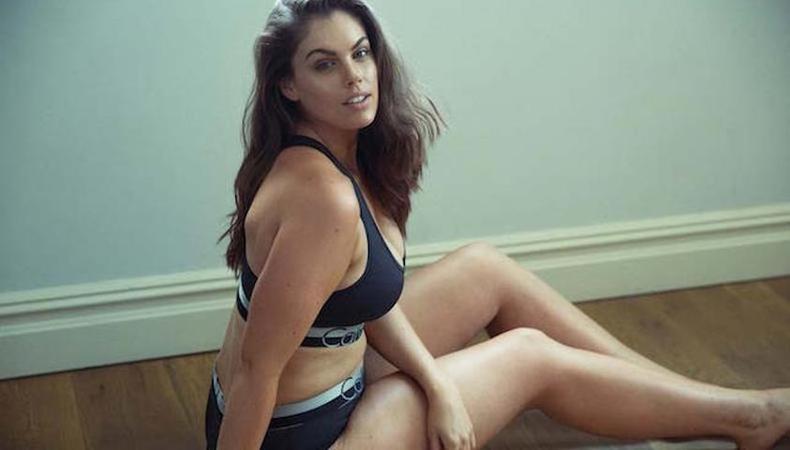 Chloe Marshall has been in the modeling business for nearly a decade, beginning in 2008 after she won a Miss Surrey pageant in the U.K. Pageants led to a modeling career and contracts with Ford Models, JAG Models, and Wilhelmina Models. Between casting calls, she chatted with Backstage about her experience and offered up advice for aspiring models.
On becoming more aware of her body.
"I was always the bigger child at school. Having my weight in my hips, I have this hourglass figure, so I'd look in the mirror and I wouldn't think, Oh, I put on some weight. When I went to New York and met with Jaclyn [Sarka] and Gary [Dakin] at Ford Models, they loved me but they said, 'Even though it's plus modeling you need to be in shape and be a healthy size. Be healthy and comfortable in your body.'
"I currently do a lot of lingerie so I'm glad I took their advice of changing up my diet and going to the gym more! It took me a year because I didn't want to do any crazy dieting that would make me put on more weight. I wanted to get to the right size that my body's supposed to be. I don't fluctuate anymore and I go to the gym everyday. I eat whatever I want in moderation. I have a healthier life. I'm more aware of certain things and foods. I came back to New York and I've worked every single day since then."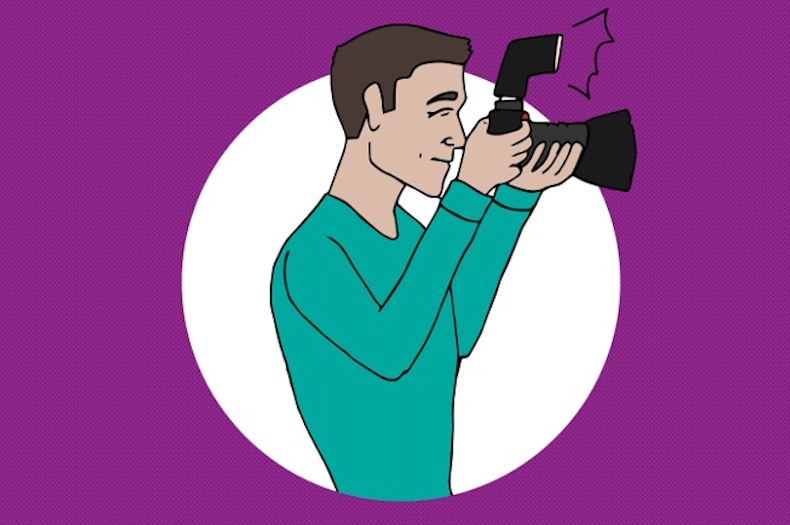 How to Become a Model
On what surprised her about the plus modeling industry.
"The only thing that surprised me was that I thought that we can pretty much be curvy and happy and flaunt it. You can do that in one respect but in the industry I'm in, we still have to be healthy and in shape. We're being photographed from every angle. We're also a role model for so many girls with our body image. I wanted to be the best me, to be the best role model for these girls who can't get their bodies down to what they see in magazines.
"It's great we're showing different body shapes and sizes across the board, but I can see that outsiders who don't know the industry are upset by the plus world. We're Size 10–16 plus women catering to women who are 14 and above. It was surprising that we had to fit in that size category to shoot for these clients, but I also think it's a good thing that we're putting a body image out there that's attainable."
On negative responses to plus-size models.
"At the end of the day I hope to God those [negative] women don't have a curvier child because if they can bring other women down on social media, how can they sit down next to their daughter afterwards? It's still a touchy subject. But getting women out of body dysmorphia by showing them an image they can get to [is important for me]. Not everyone should be a Size 2. The world would be a very boring place."
On advice for aspiring models.
"Wait until you're really confident and love yourself for who you are on the inside and not just what you look like. Sometimes you're being picked over other girls and sometimes you're not. It can [turn into], Why didn't they like me or want me? You need to be strong or else it's not going to help your confidence. Start searching for agencies that have working models on their board. Google agencies and you'll see people who say they'll put you their board if you pay $1,000 for your book. You don't need to do that. If an agent likes you, they'll pay for your book up front and as you work you pay them back. [When submitting] ake polaroids with no makeup whatsoever. You want to be a blank canvas."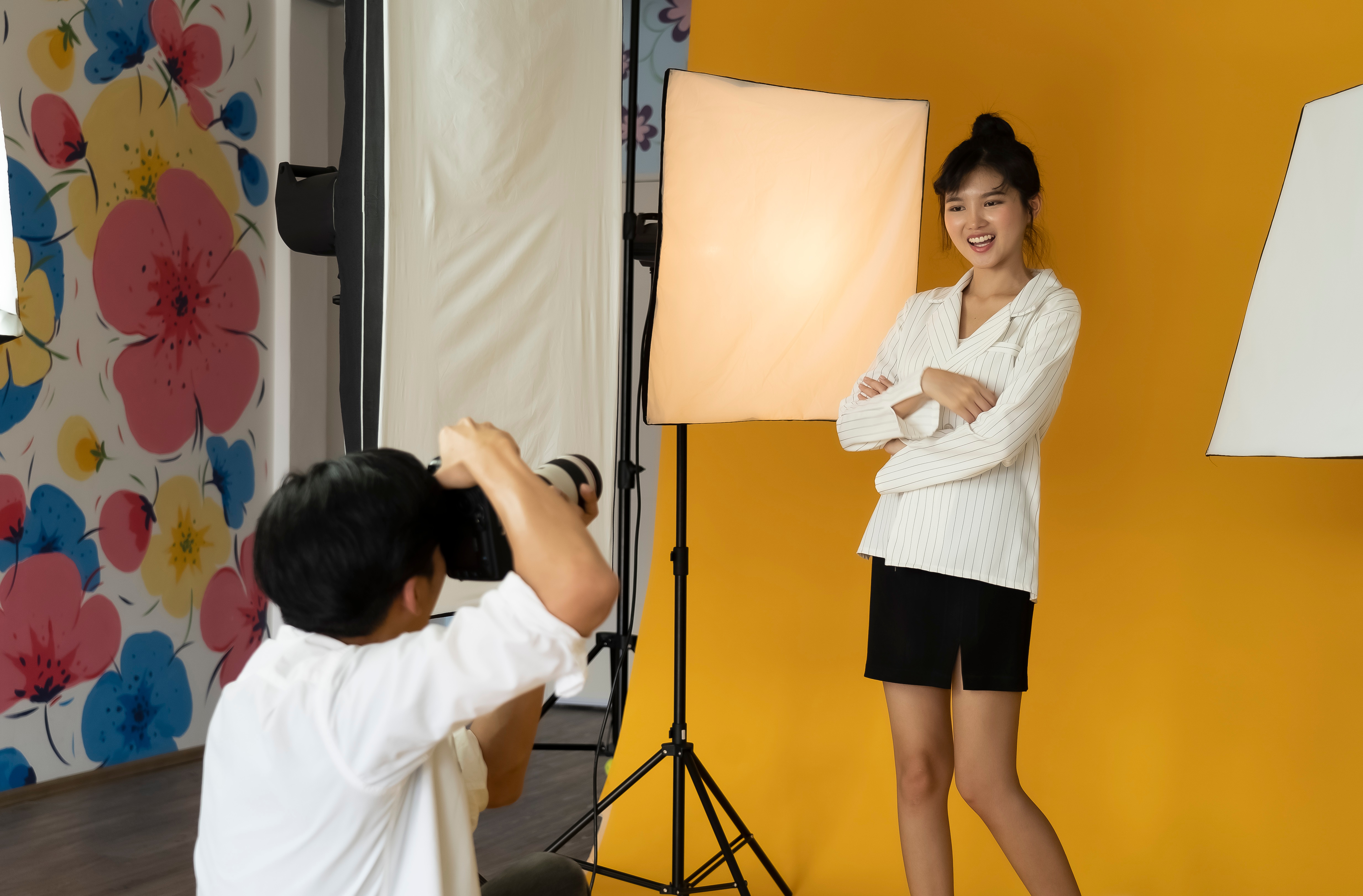 How to Find a Modeling Agent
On how to perfect poses.
"I still [practice in the mirror]! I also read a lot of magazines—Elle and Vogue and V and W—and I just pick through and look at the girls so I'm up to date on advertisements, what clients are looking for. I do tend to pose a lot [instead of doing runway]; for me it just came so naturally…. I see these middle modeling agencies where people go pay money to learn how to model. You don't need to learn how to do all that. When you walk just make sure you swing your hips and have a sexy smile on your face and you're good to go!"
On her beauty regiment.
"I have an insane one! The modeling world isn't that long so you have to keep your skin looking good. A lot of my products are Dr. Dennis Gross. He has this daily peel that I use; it's a two-step process—quick, painless, easy. I use it every single day to keep away the bumps that aren't breakouts but that are not nice. And then the rest of my skincare is Kiehl's. I use the nightly serum every night and acne face wash in the morning to keep bacteria away. I do masks a couple of times a month.
"My makeup for casting, I'll use tinted moisturizer from the Dennis Gross line. It's very light and nourishing, and it also photographs really well. I also tend to use a wet cotton bud with a bit of mascara on it, and dash it over my eyelashes so they're darker and they pop, but it looks like I don't have makeup on. My mom taught me that. I used to wear a shit-ton of makeup and it was really weird to go from doing full face to barely [anything]. Now I can't even wear a full face. You've got to feel good in your own skin!"