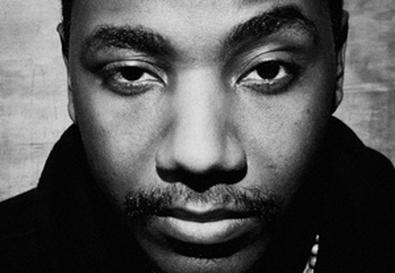 Jerrod Carmichael moved from Winston-Salem, N.C., to Los Angeles in 2008 at age 20, and since then he has been steadily perfecting his standup at comedy clubs around the city and touring across the country. He was featured as one of the "New Faces" at the Montreal Just for Laughs Festival in 2011, and performed at SXSW earlier this year.

This fall, Carmichael has a supporting role as Elijah on "Goodwin Games," the upcoming Fox comedy series starring Becki Newton, Scott Foley, and fellow comic T.J. Miller as estranged siblings who have to beat each other at a board game to earn their inheritance. The new show from "How I Met Your Mother" creators Carter Bays and Craig Thomas is scheduled to premiere in the middle of the 2012-2013 TV season.

Read our Back Stage Q&A with Jerrod Carmichael:

Why did you choose to move to L.A. instead of New York to start your comedy career?
Jerrod Carmichael: I have family and friends in NYC. I'd never seen Los Angeles. It just seemed like more of a challenge.

What was your best onstage experience?
Carmichael: Performing for Dick Van Dyke once was fun. Also, doing this O.J. [Simpson] bit in front of Kato Kaelin made my heart smile.

What would you consider your "big break" so far?
Carmichael: It'll come soon, stop pressuring me!

How did you land your role on "Goodwin Games?"
Carmichael: I had a fun meeting with the creators of the show and they were nice enough to fit me in to their vision. I never really auditioned, that could've ruined everything.

Was it always your goal to be on a comedy series?
Carmichael: It wasn't necessarily my goal but rather a fun opportunity. I'm really excited to see how television works.

Who are your comedic influences? And how do you describe your writing and performance style?
Carmichael: I'm inspired by people who are unapologetically themselves, from Bill Cosby to Fahim Anwar. Just funny people. I write a lot onstage right now, but that changes. It really depends on how the day is going.



Where can audiences see you at most regularly?
Carmichael: The clubs and rooms around L.A. I have to get back to New York soon. The Comedy Cellar is my happy place.

What are your goals for your comedy career?
Carmichael: I seriously just want to have fun and get ideas out.

What else should Back Stage readers know about you?
Carmichael: I want them to know that I really, really appreciate them reading this – unless they aren't, in which case this sentence doesn't matter.

Follow @notoriusROD on Twitter.

Read more about Carmichael and the rest of Back Stage's "10 Comics to Watch" in 2012.