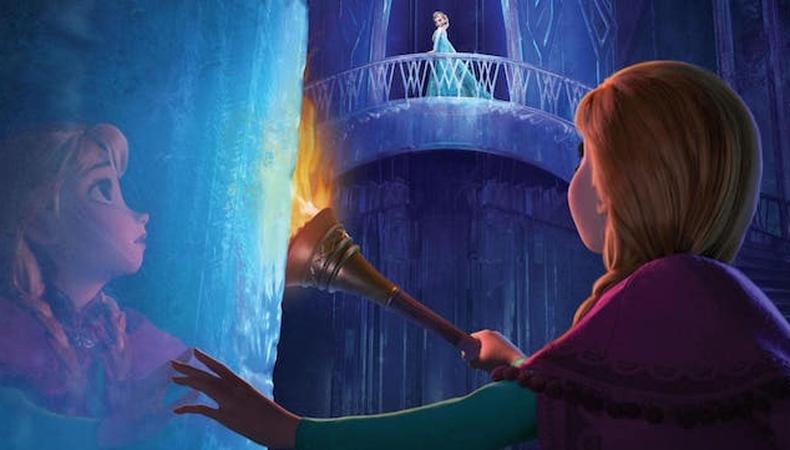 The cast of the upcoming Broadway-bound "Frozen" has yet to be announced; how these actors will be compensated, however, has.
The Wall Street Journal reported earlier this week that Disney Theatrical Productions will share profits with the original cast of its anticipated musical. ("Frozen" can be seen as a developmental lab in New York City later this month with a world premiere in Denver set for August 2017. It will premiere on the Great White Way in Spring 2018.)
The theatrical company reportedly notified its developmental cast via email on Tuesday, Oct. 11, of the specially designed contract, which stipulates that the Equity talent who develop the show from this upcoming lab to opening night will be granted "0.5 percent of net profits from the first three English-language productions for the first 10 years of profitability." Even if an Equity actor plays part in the lab but does not go on to the Broadway production, he or she will be part of this group receiving that percentage (though there's opportunity for buyout, as well).
"We treasure the relationship with our actors and stage managers and are proud to have hired several hundred of them on Broadway alone," Thomas Schumacher, president of Disney Theatrical Productions, said in a statement. "We're thrilled that, should 'Frozen' reach success, our Equity collaborators will share in the profit."
READ: "SAG-AFTRA and 'Hamilton' Make Strides in Actors' Fair Pay"
While deals like this have been seen in the past—hello, "Hamilton"!—this particular development with Disney Theatrical Productions marks the first time such a deal has been made prior to any stage incarnation of a production, workshop or otherwise. That said, Disney is no stranger to drawing them up: Its Broadway production of "Tarzan" and its "On the Record" both had profit sharing deals established for development actors, but neither were profitable enough to set the deal into effect. Its Tony-winning 2000 musical, "Aida," had a similar deal where annual bonuses were given to development actors for its four years on Broadway.
There's no crystal ball to predict the exact profitability of "Frozen" and whether or not a pre-emptive profit-sharing contract is necessary. But considering the Oscar-winning animated film is Disney's highest grossing film of all time, Elsa and Anna's success in the spotlight would come as no surprise.
The "Frozen" lab will premiere in New York City on Oct. 24—just in time for you to dust off your Elsa costume for Halloween. Stay tuned for more casting news.
Ready for your Broadway debut? Check out our theater audition listings!
For acting advice, visit Backstage's YouTube channel!