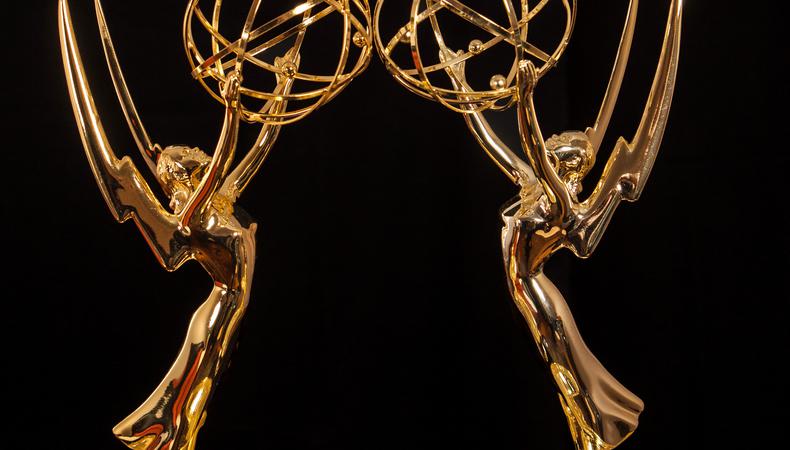 Unlike the indefinitely postponed Tony Awards, and increasingly uncertain 2021 Academy Awards, this year's Primetime Emmys are on track to honor the best of television—mostly.
The challenges and changes facing the entertainment industry in the wake of the country's COVID-19 pandemic and social and political unrest have caused the Television Academy to adjust course with this year's 72nd annual Emmy Awards. While the Creative Arts, Primetime Emmys, and various other award ceremonies are still scheduled to take place in 2020 (the 40th College Television Awards were presented virtually), dates have been shifted and new rules have been introduced. As with most industry news this year, there are likely more updates to come.
In late March, the Television Academy's Board of Governors voted on a measure to accommodate disruptions in TV production and programming, pushing back important Emmy calendar dates. Nomination-round voting will take place early July instead of late June, and Phase 2 voting will take place in a shorter window in late August. The entry deadline for submissions was also extended to July 5; to meet eligibility, series still need to have premiered by May 31, but were allowed to continue streaming or airing throughout June.
July 2: Nominations-round Emmy voting begins
July 13: Nominations-round Emmy voting ends
July 28: Creative Arts and Primetime Emmy Award nominations announced
Aug. 21: Final-round Emmy voting begins
Aug. 31: Final-round Emmy voting ends
Sept. 14–17: Creative Arts Emmy Awards ceremonies (Reality and Nonfiction, Variety, and Scripted categories)
Sept. 19: Creative Arts Emmy Awards ceremony on FXX ("An eclectic mix of awards across all genres")
Sept. 20: 72nd Primetime Emmy Awards ceremony on ABC
Also of note in that announcement was the suspension of all in-person For Your Consideration events for the 2020 Emmys season, following recommendations from the U.S. Centers for Disease Control and Prevention.
More recently, the Television Academy also made tweaks to existing Emmy category criteria. Depending on the number of submissions in any given category, the resulting amount of nominations could number up to eight. The categories for outstanding comedy and drama series are, for the first time in the awards' history, guaranteed to have eight nominees. Paired male and female acting categories are also guaranteed parity in the number of nominations.
"The increase in submissions is a reflection of the number of new voices, new television platforms and a tremendous growth in content from existing platforms across our industry," said Television Academy Chairman and CEO Frank Scherma in a statement. "Despite production suspension resulting from COVID-19, there is a wealth of excellent work submitted for this year's competition." Compared to the 2019 Emmys, submissions from TV artists were up 15 percent.
"It was a crazy dream come true for me...the best role in a series that I've ever had."
The 2020 Creative Arts Emmy ceremony will undergo changes as well, presented as "an innovative virtual event taking place over several nights in September," according to a statement. As for the finale of Emmy Award season, the Television Academy says there are no plans to cancel or delay the Sept. 20 ceremony, to be broadcast on ABC and hosted for a third time by Jimmy Kimmel. "As national and statewide directives and mandates on the COVID-19 pandemic remain fluid, the Television Academy and broadcast partner ABC will monitor recommendations from the Centers for Disease Control and Prevention and the L.A. County Department of Public Health," they announced.
Stay tuned for more updates on the Emmy Awards and other ceremonies to come.