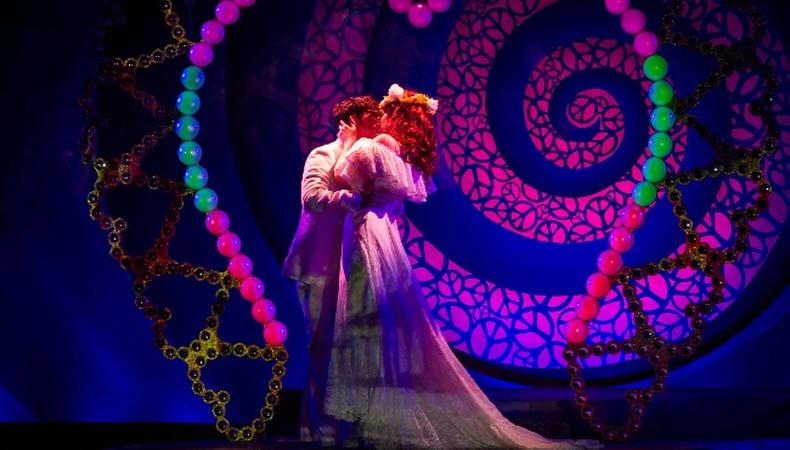 Theme parks exist to provide family fun, to take us out of our world for just a day—and to employ and train performers of all ages, abilities, and ambitions. And though an actor's sights might be set on something bigger, theme park entertainment can be a great launching pad.
"We have a lot of people who leave us and go on to work on cruise ships, work at great regional theaters or book a national tour, or make it to Broadway," says Dan Fisher, area manager for resident shows at Hersheypark in Hershey, Pa. "They say that working at Hersheypark—working in an amusement park setting—was a great training ground for them."
"These are professional jobs and opportunities that can springboard [actors] to other opportunities," says Pete Owens, director of public relations at the Dolly Parton–owned Dollywood in Pigeon Forge, Tenn. "They have an opportunity to work their craft in front of a couple of million people over a season."
The parks employ talent of all varieties including singers, dancers, musicians, and actors. At Hersheypark, performers are sought to participate in resident shows, small and large stage performances, and even play Hershey product characters such as Hershey's Bar, Reese's, and Hershey's Kiss. Dollywood artists get the chance to participate in many musical shows including "The Great American Country Show" and "Dollywood's A Christmas Carol," where they get the opportunity to act next to a hologram of Parton herself. And at the European-themed Busch Gardens Williamsburg, located in Williamsburg, Va., actors can "travel" internationally, performing in "London Rocks" and "Celtic Fyre," or act as street entertainment and other fun characters found throughout the park.
Aside from practicing your skills, amusement park entertainment teaches endurance, according to Fisher, and how to connect, remain engaged, and become a professional performer, according to Owens.
Busch Gardens Williamsburg has nearly 220 performances each week, according to Vice President of Entertainment Scott Gasparich. "Theme park shows are different—they're compacted, they're short, they're repetitive. You do four to six a day and that's a lot different than doing one a week," he says. "The talent needs to be flexible, they need to be looking for adventure, and they need to be looking to hone their skills."
Although theme park entertainment might not be for the idle, it is for the nonunion. Dollywood, Hersheypark, and Busch Gardens Williamsburg seek their nonunion talent in a variety of ways: local auditions, tours, visiting theater conferences, and using agents and casting directors, among others.
Local auditions are held monthly for Busch Gardens Williamsburg, each February for Hersheypark, and each January or early February for Dollywood.
And while talent and passion are important, they're not the only traits required for amusement park players. "The world is full of talented, passionate people," says Fisher, noting they want people who will be "great employees and great ambassadors" of the Hershey brand and experience.
"Say we have a scale of one to 10 and you're a 10 on the talent scale and an eight on the good-attitude-and-being-a-nice-person scale, and then we have another person who's an eight on the talent scale and a 10 on the good-attitude-and-being-a-nice-person scale…I'll take the person with the 10 in attitude and being a quality human every time," he says.
Those qualities are just the beginning. "It's the connection; it's the idea that they can connect with the audience—that they can, through their performance, develop a relationship with our guests," says Owens.
Versatility is also key for Busch Gardens Williamsburg performers. "You may have prepared one song [for your audition], but what if you get asked to try something else?" Gasparich says. "Be open to the possibilities of how your talents can be used and expressed."
Fisher agrees. "We have a lot of things in theme park work that people may not be used to auditioning for. I look at the special skills section all the time on résumés. If you put juggling on your résumé, Hersheypark is going to ask you to juggle."
Inspired by this post? Check out our audition listings!