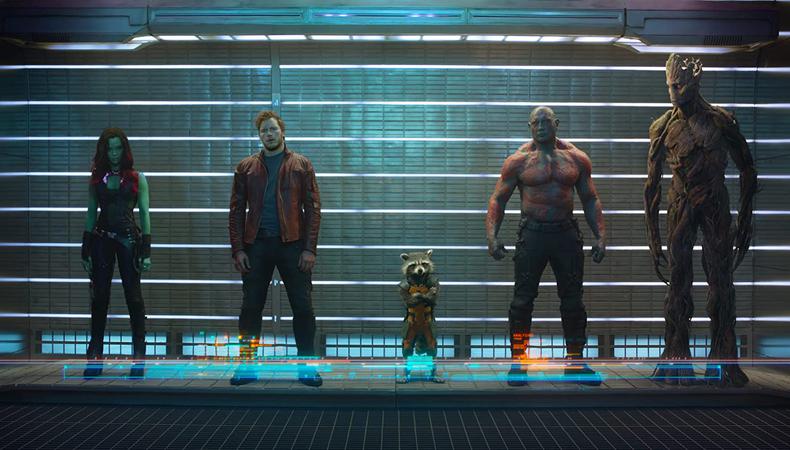 Wish upon a star for the great Disney-related gigs casting around the world! Disney Parks is continuing to seek talent through video submissions for its upcoming "Guardians of the Galaxy Awesome Mix" attraction. Plus, Broadway's "Frozen" wants video submissions for replacements and more gigs around the globe.
"GUARDIANS OF THE GALAXY AWESOME MIX," LOOK-ALIKE ACTORS AND ROCK VOCALISTS (VIDEO SUBMISSIONS)
Disney Parks Live Entertainment wants video submissions from performers for its upcoming "Guardians of the Galaxy Awesome Mix" attraction. Two actors, aged 18 and older, are wanted to portray Peter Quill/Star-Lord and Gamora. Talent must meet height requirements and resemble the actors in the film. Additionally, rock vocalists, aged 18 and older, with movement ability are wanted. Seasonal contracts will tentatively begin in June at the Walt Disney World Resort near Orlando, Florida. Pay is $17.08 per hour for vocalists and $17.61 per hour for look-alikes with AEA pension, Equity 401K, and health insurance provided. Apply here for look-alike roles and apply here for rock vocalists!
"FROZEN," B'WAY
The hit Broadway Disney musical "Frozen" is seeking video submissions for replacement roles in the production. Talent, aged 8 and older, is wanted for all principal roles, including the young and present-day versions of Elsa and Anna. Performances will take place on Broadway in New York City on dates TBD. Pay is $2,168 per week minimum. Apply here!
ABC: "SUPERMARKET SWEEP"
ABC is looking for talent for the revival of the popular game show "Supermarket Sweep." Real father-son or mother-son duos, aged 19 and up, are wanted to apply to compete for prizes. Initial interviews will be held over Skype followed by production later this year in Los Angeles, California. Contestants will be competing to win up to $25,000. Apply here!
"THE $100,000 PYRAMID"
ABC wants smart and energetic contestants, aged 21 and older, for Season 5 of "The $100,000 Pyramid." Filming is tentatively scheduled for in April in NYC. Talent will compete to win big money and prizes. Apply here!