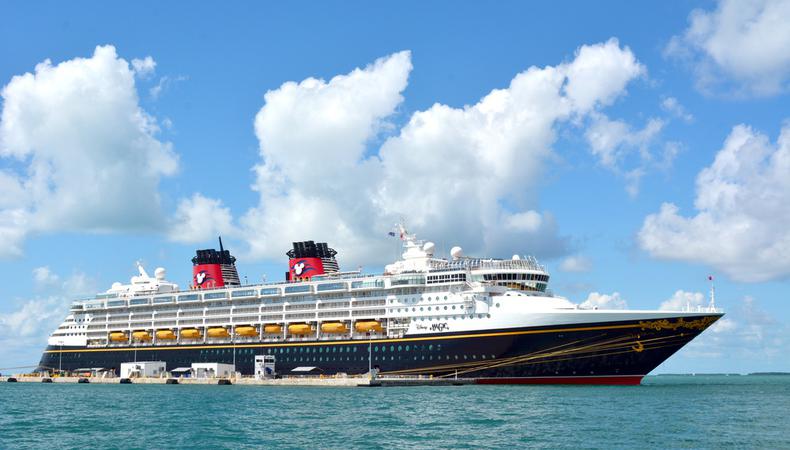 Don't miss any of the great Disney and Disney-inspired gigs seeking talent around the world, including work onboard a new Disney cruise ship, a children's birthday party service, and more!
DISNEY CRUISE LINE, DISNEY WISH
Casting is underway for the inaugural cast of Disney Cruise Line's brand new luxury cruise liner, the Disney Wish. Vocalists and other musicians, aged 18 and older, are wanted for on-ship roles. Submissions must be received by July 30. Auditions with callbacks will run through September with rehearsals beginning in mid-February 2022 and contracts expected to run mid-February through early October 2022. Professional pay, travel, room and board, and elevated onboard privileges will be provided. Apply here!
REVERIE AND REVEL, PRINCESS PARTIES IN THE BAY AREA
Reverie & Revel, a children's birthday party service in the California Bay area, is seeking female actor-singers, aged 18 and older, to portray Disney princesses, such as Jasmine, Elsa, Moana, Ariel, and more. Work dates are TBD. Pay begins at $30 per hour with $15 per hour for travel and preparation time. Apply here!

"FROZEN JR."
Open Hydrant Youth @ The Point is casting talent for its upcoming production of "Frozen Jr." Talent, aged 8–14, is wanted for principal and ensemble roles, including Elsa and Anna. Auditions will be held in August by appointment in New York City. Performances will take place the first weekend of December in the Bronx. This is an unpaid gig. Apply here!
POPULAR PRINCESSES, SUPERHEROES, & "STAR WARS" CHARACTERS
XLNC Parties in the Bay Area of California is seeking talented performers, aged 18–23, to portray popular Disney princesses, superheroes, and "Star Wars" characters at birthday parties, corporate events, and more. Talent should have singing, dance, stage combat, and/or acrobatic training. Events will take place over the weekends with occasional weekday needs in Northern California. Talent will be paid per gig, rate TBD. Apply here!

"WELCOME TO FAIRY RINGS"
A Fairy Tale After All Enterprises is seeking talent for "Welcome to Fairy Rings," a featurette that will play before the feature film from the same fairy tale universe that involves Disney Jim Henson–like puppets and characters. A female actor, aged 18–25, is wanted to play the role of Fenna The Fairy, a Tinkerbell-esque character. Talent must have or be able to perform with a Scottish accent. Rehearsals will take place this summer and fall with filming in the late fall in upstate New York. Pay is $250 per day with travel and meals provided. Apply here!
"HIGH SCHOOL MUSICAL JR."
Rising Stars is looking for talent for an upcoming production of "High School Musical Jr.," an adaptation of the Disney smash hit movie musical structured for younger talent. A male actor, aged 14–18, is wanted to play the role of Coach Bolton. Talent must live in the Sussex or Passaic County, New Jersey, area. Rehearsals will take place on Aug. 2–13, followed by performances on Aug. 14–15 in Newton, New Jersey. This is an unpaid gig. Apply here!
Looking for remote work? Backstage has got you covered! Click here for auditions you can do from home!