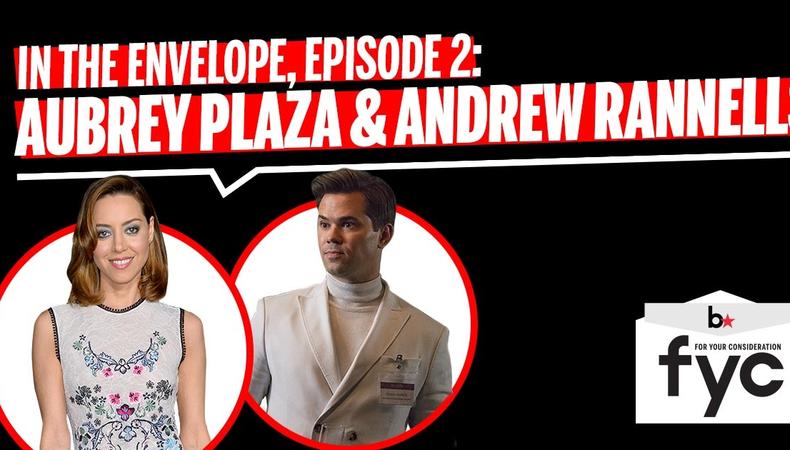 "In the Envelope: An Awards Podcast" features interviews with award-winning actors and other creatives. Join host and Awards Editor Jack Smart for a front row seat to the industry's biggest awards races! Brought to you by HBO.
Episode 2 of "In the Envelope" features two hilarious and talented contenders in the 2017 Emmy Awards race. Andrew Rannells, a two-time Tony-nominated actor of stage and screen, was upgraded from scene-stealing guest role to series regular as Elijah Krantz on the HBO comedy "Girls." He told Backstage about his crash course in on-camera acting from creator Lena Dunham and executive producer Judd Apatow, the Season 6 episode he submitted to the Television Academy for consideration, and his role on Ryan Murphy and Ali Adler's short-lived NBC sitcom "The New Normal."
Indie darling Aubrey Plaza is also known for an NBC comedy—as intern April for seven years of "Parks and Recreation"—but reinvented herself in a wildly different role this year on Noah Hawley's new FX drama, "Legion." As deranged supervillain-parasite Lenny Busker, Plaza demonstrated the creative power of unconventional casting and an outside-in approach to crafting a character. What is great acting to her? Click below to listen!
Be sure to like, rate, and subscribe for more interviews from the frontlines of the Emmy race.
Listen now on: