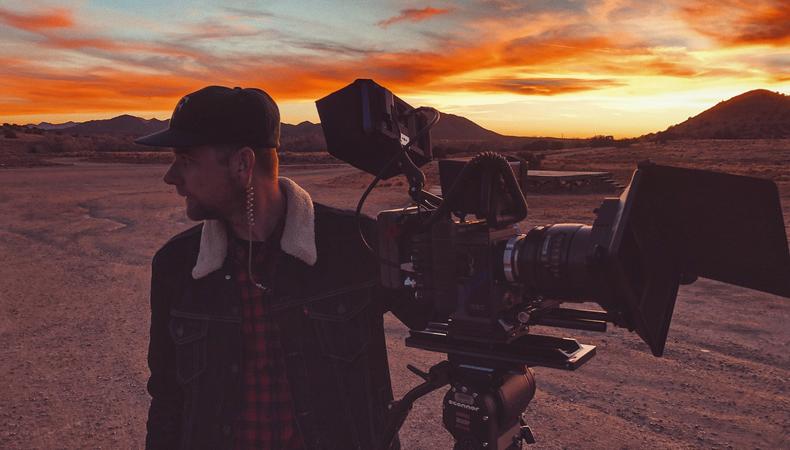 Getting noticed in the world of acting has never been more difficult. It's easy to get frustrated going to endless auditions, promoting yourself on social media, and attending networking events yet still coming up with nothing. Most likely, you crave what all actors crave: the ability to show your skills in a good role.
One trend I have seen explode on the festival circuit lately is actors taking matters into their own hands, both directing and acting in shorts as a vehicle to promote themselves. It's an effective method and has opened doors for many actors. In the past, this was a much more expensive ordeal but with today's low-cost cameras and easy access to editing software, creating a quality short is well within the range of many.
Here are five reasons directing your own short film can help your career:
1. You get to cast yourself in your dream role.
Okay, it's a short, so maybe it's not your dream role but it will give you the opportunity to play to your strengths. Make sure to choose a project that shows the range you've been dying to showcase but haven't had the chance to yet. This is your calling card and you are fully in control.
2. It's a chance to hone your skills.
Acting is a skill and unfortunately for struggling actors, it's one they don't get to practice enough. Directing and acting in your own short helps keep your acting skills sharp. Push your limitations, make yourself better; like the old saying goes, use it or lose it.
READ: The Secret to Writing + Producing Your Own Content
3. You'll gain a better understanding of the process.
Acting for a camera is difficult and life on a film set can only be learned with experience. There is no faster way to get that experience than putting yourself in the driver's seat. The first thing you will learn is that acting for the camera is harder than it seems, even when you are directing yourself. More importantly, you will learn to appreciate the process of filmmaking and get a better understanding of it. This can only help your future as an actor.
4. An opportunity to get your film out on the film festival circuit.
Assuming you make a quality short, the next step is to start a film festival run. Get on the festival circuit, make some noise, and show up to as many screenings as you can. Festivals are a great place to meet directors, producers, agents, and other actors face-to-face. Impressing any one of those people with a strong performance in a well-done short can open doors. Directing the piece tells your peers that you are serious about your craft and earns you an additional nod of respect.
5. You have something current and relevant that you are proud of.
Social media only helps your career when you have something interesting to post. What you ate for lunch doesn't count. Instead, flash those laurels you collected at the festivals. Show those photos of you on the red carpet. When your festival run is over, post your short to social media, your webpage—anywhere that will get you traction. The beauty of directing your own project is that you own it. So get it out there.
Granted, directing a quality short is easier said than done; but that hasn't stopped the new wave of actors from doing just that. If directing isn't your thing, maybe you'd prefer to write the short, or even produce it. The point is that you take control and put yourself in a position to prominently display your acting chops. Assemble a team of passionate, skilled people who care as much about creating a quality film as you do and shine together. It won't be long before people begin to take notice.
*This post was originally published on June 27, 2018. It has since been updated.
A 20-year film and television veteran, director/producer Marvin Blunte's work has embraced everything from music videos to commercial cable to documentaries and handcrafted art-house films. He's directed such shows as "Miami Ink," "New York Ink," and "Meteorite Men," to name a few. His skills as a multi-disciplined filmmaker have also expanded into the world of virtual reality, where most recently has started creating VR content for the Google Expeditions platform. For more information on Marvin, please visit www.marvinblunte.com.
Get all of your producing questions answered by peers and experts on the Backstage Community forums!
The views expressed in this article are solely that of the individual(s) providing them,
and do not necessarily reflect the opinions of Backstage or its staff.