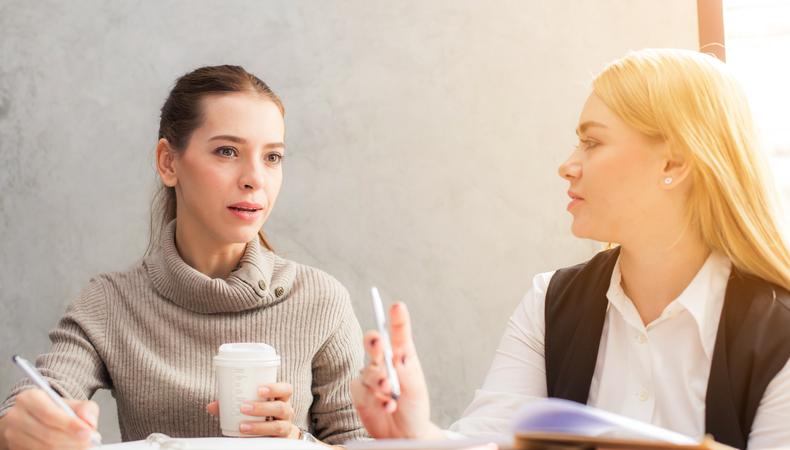 Technology has transformed almost every business. From the ways that older industries operate to the new ones that have popped up because of technology, the last 10 years of advances have changed everything. One thing that hasn't changed though is acting. Our profession is still about actors looking each other in the eye and speaking, listening, and reacting.
It has become a complaint in casting that actors lose their focus much more easily than they used to in auditions. They also say an actor's listening and reacting to indicate they're really taking in what's being said isn't strong enough to hold their interest, and therefore the interest of the audience. I believe this also has something to do with technology. Given all of the different ways we have to communicate, we can go for long stretches without looking people in the eye and talking. Often when we do, the conversations have the quality of a text and are fast and one-sided.
Actors can't afford these behaviors. You need to go old school and seek out people to talk with and listen to so that your body knows the feelings of attention, focus, and connection when you audition and act.
Here are two exercises that you can play with in your free time that can help.
1. Extend Conversations
Too many times when we're speaking to other people our energy is more focused on ending the conversation instead of staying in it. For actors, this should change. If you have a four-page scene for an audition, your body needs to have the energy of focus and connection in its muscle memory in order for you to maintain intensity and concentration.
Why Cultivating Concentration Is Key to Acting
Try this: The next time you're in an exchange with another person see how many creative ways you can come up with to keep the conversation going. Ask more questions, give compliments, seek out common ground, etc. Turn 15-second conversations into one-minute conversations. Take a one minute exchange with a friend to three minutes and take a three-minute exchange with a family member to six minutes. In all instances, feel the energy of staying and not running in your body. Is it warm and relaxing or cool and anxious? That'll most likely depend on who you're talking to, but the point is to note the feelings of paying total attention to another person so that your body can offer them to you the next time you have a scene that requires the strength and steadiness of your presence.
2. Establish an Intent
In an audition piece, having an intent that represents something that interests you, that you care about, and that is fun is essential. A strong intent turns the piece from a series of words into a dynamic, driven conversation.
It's the same in life. Try this: Establish an intent for yourself in every encounter that you have, make it compelling and fun, and then drive toward reaching it. Use all of the "choices" that it takes. Keep the exchange going until you've achieved the intent or it's obvious that you won't. So, the next time you're talking to a relative or friend, establish the intent to be kind. See how you go about achieving that intent, what are the choices you make, and see when it's easy and when it isn't! Notice the concentration it takes. That's the same concentration you need in your auditions. Driving after conscious intents is a fun way to explore the depth of your own humanity as well as practice staying engaged and active in the conversation.
Everything You Need to Know About Auditioning
Both of these exercises can be fun to play with any time and especially during holidays when life gets a little slower and there can be more time to have longer more relaxed conversations. For extra credit, try these out with a particularly difficult person or relative—say the one who doesn't understand why you want to be an actor—instead of trying to get away, listen and feel everything that comes up. Then reward yourself with something you love!
In an audition, your body can't give back to you what it doesn't know. Playing with extending intent-driven conversations is a great way to use your downtime to stay in shape, stay connected to your art, and grow stronger for the opportunities ahead.
The views expressed in this article are solely that of the individual(s) providing them,
and do not necessarily reflect the opinions of Backstage or its staff.