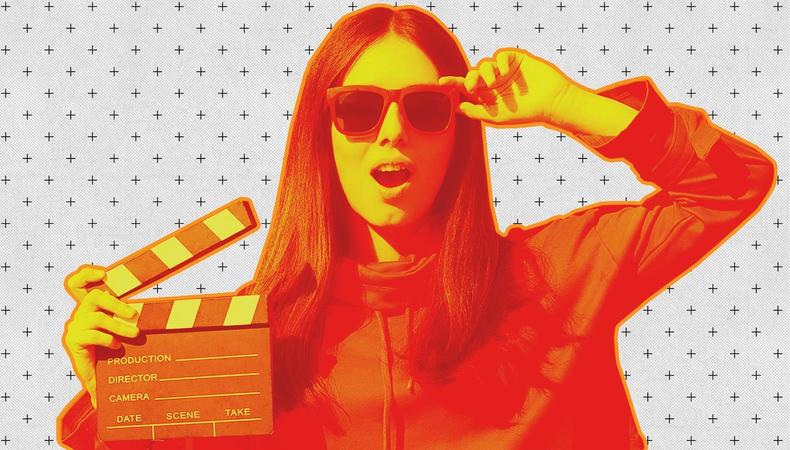 Q: Can an actor do both principal and background work? I heard it has to be one or the other, and that most principal agencies will not take you on if you do background. —Veronica C.*
Great question, Veronica! My answer is that it depends on where you are in your career and experience level.
If your goal is to work as a principal on TV and in film but you have little to no experience working on professional, big-budget productions, I highly recommend working as a background actor. It's a great opportunity to see firsthand how a professional set works, learn the lingo, network with other artists, and watch the principal actors work. This real-life experience can be invaluable while you build your on-camera career. On top of that, you get paid to be an actor. I call that a win-win!
While you book background work, it's important to remember what your ultimate goal is, so be sure to continue taking acting classes and auditioning for other roles. Then, once you have some on-set experience under your belt, I suggest you stop taking background work to focus on pursuing bigger roles. The great thing is that once you book your first big role and get to your trailer, you'll already be familiar with how set life works, so you can focus all of your energy on your acting.
READ: How to Make a Living as an Extra
Of course, everyone's journey is different, and there are no hard and fast rules. If you have an agent who sends you out for bigger roles but you long for some on-set experience before you book your first job, I suggest having a conversation with them. Let them know what your goals are for your career and why you're considering taking some select background work for a short time. Since your agent is the one sending you out, they'll have more insight into why this may or may not work for you.
There are many full-time professional background actors who are brilliant at their jobs and love what they do, and that is awesome! But, if your ultimate goal is to do bigger roles, think of background work as some real-world education. Then, when you're ready, you can let it go.
*Submit questions for our Experts on Backstage's Facebook or Twitter accounts or via our forums page at backstage.com/forums!
This story originally appeared in the Jan. 30 issue of Backstage Magazine. Subscribe here.
The views expressed in this article are solely that of the individual(s) providing them,
and do not necessarily reflect the opinions of Backstage or its staff.