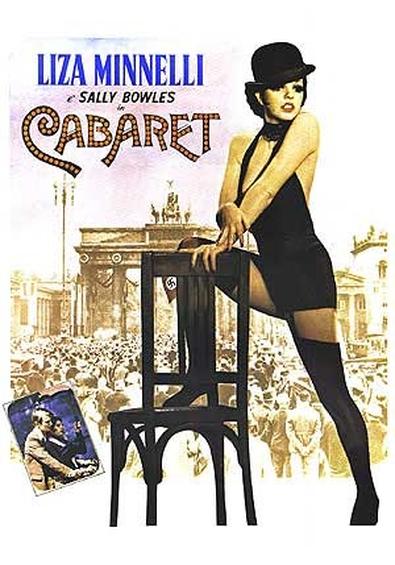 Willkommen, bienvenue, welcome…to a celebration of all the great women who've played Sally Bowles since "Cabaret" first debuted on Broadway 1966. The latest revival opens April 24, with Oscar nominee Michelle Williams adding her name to the list, but until then, let's remember all the Sallys of yesteryear...
Jill Haworth
Though songwriters John Kander and Fred Ebb lobbied for a young Liza Minnelli to play Sally Bowles in the Broadway premiere, director Hal Prince thought she was too talented to be believable working in a dive like the Kit Kat Klub. So the beautiful Jill Haworth became the first singing Sally Bowles, making her Broadway debut in the 1966 production. Just a year prior to the production, Haworth gave us one of her most memorable performances in 1965's "In Harm's Way." Little did we know what was coming that next year! But, of course, the role of Sally needed a reliable and equally talented standby, and who better than Penny Fuller—who wasn't new to Broadway, appearing in "Barefoot in the Park" and "The Moon Besieged"—to take on the task?
Judi Dench
In 1968, "Cabaret" came to London, starring the future Dame Judi Dench as Sally. If you harbor any doubts as to her effectiveness, immediately go to Spotify and stream the London cats recording; she's phenomenal!
Liza Minnelli
Once the musical blew up the way it did (and should!), it was time for a movie adaptation. And when you're recreating a great musical, you call on a great actor--and Liza finally got her chance with the 1972 film, taking home an Oscar for her efforts while the film earned an additional seven Academy Awards. And when you think of "Cabaret," it's probably this soundtrack you hear in your head.
Alyson Reed
For the first Broadway revival in 1987, Alyson Reed took on Sally opposite the original (and eventually Oscar-winning) Emcee, Joel Grey! But the show didn't even run nine months.
Jane Horrocks
A 1993 London revival, directed by Sam Mendes and introducing Alan Cumming as the Emcee, starred Jane Horrocks as Sally. Best known for playing Bubble on the television comedy "Absolutely Fabulous," Horrocks shined as Sally in this production that turned the "Cabaret" world upside down.
Natasha Richardson
A decade later, "Cabaret" was back on Broadway in a heavily revised revival co-directed by Sam Mendes and Rob Marshall. Alan Cumming made his Broadway debut as the Emcee with Natasha Richardson was along for the ride as Sally Bowles. This production became the third-longest running revival in Great White Way history with 2,377 performances. For her performance, Richardson won a Tony.
Jennifer Jason Leigh, Joely Fisher, Lea Thompson, Brooke Shields, Gina Gershon, Molly Ringwald, Debbie Gibson, Teri Hatcher, and Jane Leeves
After Richardson left the show, the casting door was wide open for big-name replacements. And seemingly every female actor stepped in to play Sally Bowles at one time or another--including Jennifer Jason Leigh, who made her Broadway debut in the role from August 1998 to February 1999.
For just under two months (June 2000-July 2000), Sally was played by Joely Fisher, the TV actor known at the time for her roles on "Ellen," "Grosse Pointe," and "Normal, Ohio." After her run was over, Fisher went on to do shows including "Danny," Baby Bob," "Wild Card," and "Desperate Housewives."
Right after coming off of her leading role as Caroline Duffy in the series "Caroline in the City" Lea Thompson ("Back to the Future") took her turn as Sally Bowles. In 2000, Thompson was Sally from August to November, marking her first and only Broadway run.
Brooke Shields has had a pretty prolific Broadway career, appearing in everything from "Grease" to "Chicago" to the 2010 production of "The Addams Family." Her time as Sally Bowles lasted from July 2001 to October 2001.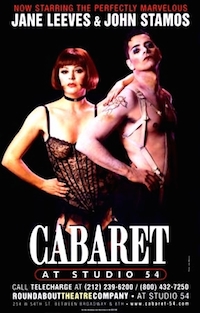 Best known for her roles in films such as "Bound," "Face/Off" and "The Insider," Gina Gershon took two turns as Sally Bowles during this revival—first, from January to June in 2001, then later again that year for the month of November. The performance started Gershon's career on Broadway. She starred in "Boeing-Boeing" in 2008, and later, in 2009's "Bye Bye Birdie."
The Brat Pack queen of the '80s, Molly Ringwald, took on the role of Sally twice during its revival: December 2001-April 2002 and again from August 2002 through January 2003.
Sally Bowles is such a desirable character to play that even Debbie Gibson wanted to give it a shot! The singer-songwriter spent about five months as Sally, from February 2003-June 2003, making it her last time on Broadway.
When this tour hit the road in 1999, a pre "Desperate Housewives" Teri Hatcher delivered her very best Sally Bowles. At the time, Hatcher was still best known as Lois Lane opposite Dean Cain on"Lois & Clark: The New Adventures of Superman."
It seems like this star-studded list of Sallys never ends! Even Jane Leeves (aka Daphne from the hit show "Frasier") spent about two and a half months in the spotlight as Sally, from the end of April 2002 to the middle of July.
Samantha Barks
In the 2006 London revival toured nationally with the (at the time) teenaged Samantha Barks as Sally. This Brit was recently seen as Éponine in the star-studded film adaptation of "Les Misérables."