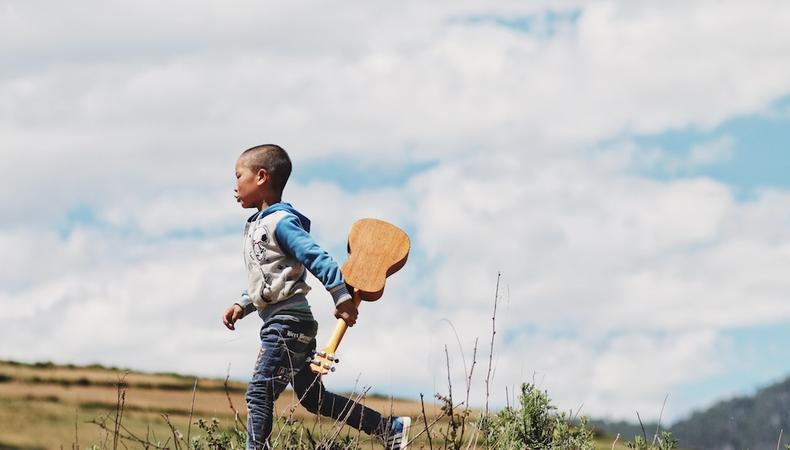 As the founder and artistic director of A Class Act NY, Manhattan's award-winning acting studio for kids and teens, I have the opportunity to watch child actors grow and improve all throughout the year. However, summer is the time when I see the most growth in my students.
Summer vacation allows kids to focus on what they love, free of school's distractions. Any child who loves performing and is seriously considering a life in the theater shouldn't miss their chance to get ahead of the curve. This summer, give your kids the chance to hone their skills with actors who are currently working in the industry today at a reputable performing arts summer program.
It's easy to find a musical theater program in any city, but many, unfortunately, are no more than glorified babysitting. Moreover, many overnight or sleepaway programs cost a fortune and take up anywhere from four to eight weeks. There are good one-week day camps out there, but you need to ask questions to make sure your child will get a quality theater education.
What's a typical day like?
A quality theater intensive will offer an hour-by-hour breakdown of the day, with very little down time or time spent on other activities. Make sure the program you select for your child actor has campers taking multiple workshops throughout the day with working actors, as well as rehearsals for the final camp showcase. Campers should be engaged from the moment they arrive to the moment they leave.
How large are classes? How old are the campers?
Some programs require an audition, but then they accept more than 70 campers of all ages in each session. Not only does this result in individual students not getting the attention they deserve, but they're also trained alongside campers of all ages who may be at different stages in their training.
Look for a program with small classes that are further split up by age. For your child to get the most out of any summer program, he or she should be in a small class of peers.
Who are the teachers?
You should be able to look up your child's instructor's credentials and past acting credits. It's important that instructors are all currently working since show business is forever changing and your child actor should have the most up-to-date information from their instructors.
Will there be help with logistics?
A quality summer experience isn't only about the instruction itself, but the experience for the parents and the family. Make sure the program you choose offers things like payment plans and help finding housing. Any worthwhile summer program will take reasonable steps to help performing arts families have the best experience possible.
We wish you luck in finding a quality program that will ensure your child heads back to school in the fall, a stronger and more confident actor!
And if you're looking for a summer program for your child actor, make sure to check out A Class Act NY!
The views expressed in this article are solely that of the individual(s) providing them,
and do not necessarily reflect the opinions of Backstage or its staff.