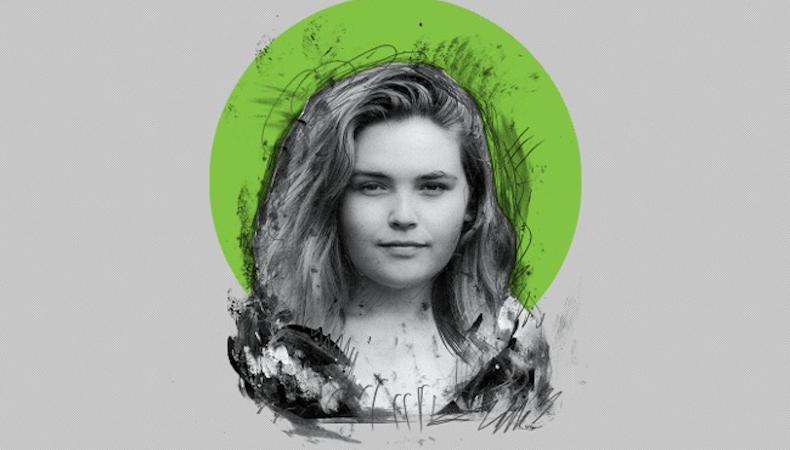 For her breakout role as Jill in the unconventional romance "Some Freaks," musical theater actor Lily Mae Harrington ("The Glee Project") had to explore uncharted territory both emotionally and physically, losing a significant amount of weight over the course of filming to reflect her character's transformation. Here, she discusses her audition process, the advice she'd give to her younger self, and why she should be in a shark movie.
What has your role in 'Some Freaks' added to your acting skills?
I've been learning all different aspects of how to make a movie and how to get one out there, not to mention acting in it. I feel like this part has really let me explore all different aspects of myself as an actor. It felt amazing to be able to be fun and funny but at the same time scary and dark, so I feel really lucky [writer-director] Ian MacAllister-McDonald wrote this part. I hope he writes more female parts like it.
How do you typically prepare for an audition?
Being a singer, I have always been really bad with memorizing the intonation and melody of the way a sentence is said, so I like to memorize things either monotonically or by writing them down and not saying them out loud until I'm fully running the scene completely off-book. I don't really work well until I'm off-book.... Bringing an energy into an audition room is so important. [Give] off the energy that you're someone they can work with, someone who listens and is present.
What special skills do you have listed on your résumé?
Well, I was a competitive swimmer for 12 years. I can hold my breath for just over two minutes, so hey, any underwater sequences that need to be filmed in your movies, I'm your girl! Or any shark movies! I'm ready for it!
I would love to be able to embrace the whole stunt thing. I'm trying to explore all of the physicalities of being an actor; that's something I might've avoided for a long time because I thought I was limited because of my weight or type.
What is your worst audition story?
I was in the lobby and I think I might've been a little bit late, the dress I was wearing might've had a coffee stain on it, and I ended up waiting for a really long time. And then I started playing Bejeweled on my phone and I was like, "Oh, yeah there are so many people before me, I'm just gonna chill out and focus." I'm in the middle of this intense game and I'm doing really well, and they suddenly called me in and I was completely flustered. It was one of those things where you're sitting in the lobby going over your lines and you're psyching yourself up and overanalyzing everything. So when I went in there, I didn't have time to overthink anything and I just kind of did it, and it felt like I just blurted it out there and I left going, "Oh, my God, I didn't make any of the choices I was supposed to make." But the next day I got the call that I got it.
What was the biggest acting challenge in the movie?
I mainly did a lot of theater before this, so I guess the hardest part for me was portraying Jill's subtlety and insecurity, because I'm a person who really likes to hide my insecurities around other people and, being an actor, we're really good at making sure everybody thinks everything's OK. So it was interesting exploring that realm of teen angst and trying to accept physical insecurities being manifested onscreen and being genuine in that insecurity.
What movie should every actor see?
"A Woman Under the Influence" by John Cassavetes. There's something so beautiful about that movie because it's made so intimately. It's like friends getting together trying to tell a really amazing story, and you can see the boom in some of the shots, and some shots are slightly out of focus, but it's all in the madness of this relationship. And Gena Rowlands is just incredible in it and the extremes that she shows...as an actor, there's so much meat in that performance.
Check out Backstage's film audition listings!