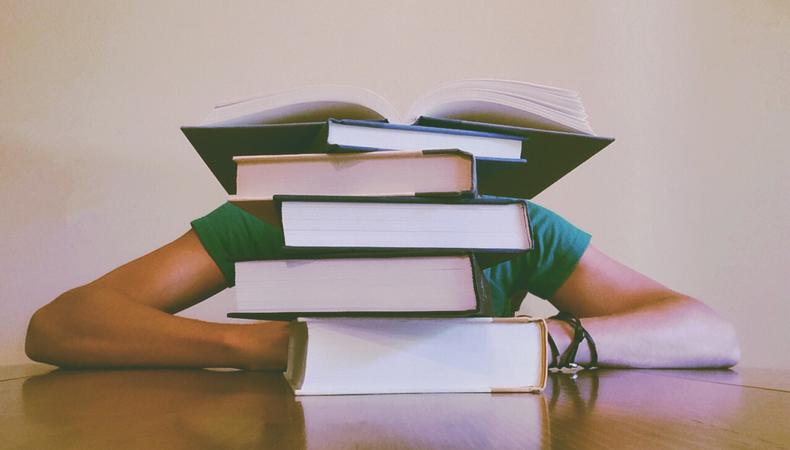 A good monologue showcases who you are and how you can be cast. At any point in an actor's career, a monologue is an important, necessary tool. You'll likely need it for a general meeting with an agent or you might need it to audition for a project. Monologues give casting a good idea of your talent and how they can cast you. They give agents a good idea of your talent and how they can market you. Most actors I know have a favorite, go-to monologue at the ready in the event that they need it in a pinch. But what do you do if you're looking for a new one-minute dramatic monologue to add to your list? Luckily, there are a few options to consider when trying to find one.
There's no shortage of monologue books if you still like browsing the shelves of bookstores and there are endless options if you prefer searching online. The online option offers an easier way to hone your search based on your gender, age range, and whether you want something classic or contemporary.
So how do you figure out which is the best choice for your brand? You can start by making a list of actors who are in line with your casting. I had a teacher who used to call this list, "Who is stealing my roles?" Look at their body of work and find a project or role of theirs that resonates with you. Then you can locate the script or a streaming version of that project and transcribe a scene for yourself. The tricky part here is that you don't want to choose a scene that's really well known. You risk the viewer comparing you to that A-list actor's performance and that could skew their perception of you right out of the gate. It's best to avoid dialects and any big, physical affectations unless requested. Also, make sure the scene has a button or a clear ending. Time them to make sure they fit within the time length you're looking for.
Another option is that you can try writing your own one-minute dramatic monologue. For example, I wrote the monologues below for clients shooting original reel footage with us. Our minilogues are about half the length of these, but I expanded them here:
1. Love? You call this, what you've done to us, love? I wish I could believe that. But you've made me jaded, and bitter and skeptical, Phillip, for which I thank you, by the way, because now, I see. I see you for who you really are. And I see that I can't trust you, and I see that you'll never change…so I'm changing. (a beat) I'm leaving. And I'm taking Savanah with me. This is the last time you'll ever hurt us.
2. I never told you, but right before my dad died three years ago, he confided in me. He regretted that he was paralyzed by fear. That he never left this go-nowhere town. Never quit his dead-end job. Never felt he deserved to pursue the things that made him happy. He didn't live the life he wanted. (a beat) Take the scholarship, Jimmy. Leave this place. Don't be my dad. Don't let fear steal your dreams.
3. I know I let you down. In spite of all my promises, I let you down over and over. I can't change that, but I wanted you to know that I don't live that life anymore. It's all behind me, Aunt Bea. No more drugs, no more alcohol. I'm clean. I know you don't have much time, and I hope you can hear me. I wish...I wish I could have made you proud. (a beat) I will. I will.
It's the actor's job to figure out whom it is you're speaking to, to create the moment before, and to fill in the blanks. The scenes above look short, but you'll want to be able to take your time to think about the character's thoughts and to carve out all the moments while also being mindful of the time limit.
By keeping these different sources in mind, you'll soon be able to find a one-minute dramatic monologue that's a great fit!
Looking for remote work? Backstage has got you covered! Click here for auditions you can do from home!
The views expressed in this article are solely that of the individual(s) providing them,
and do not necessarily reflect the opinions of Backstage or its staff.