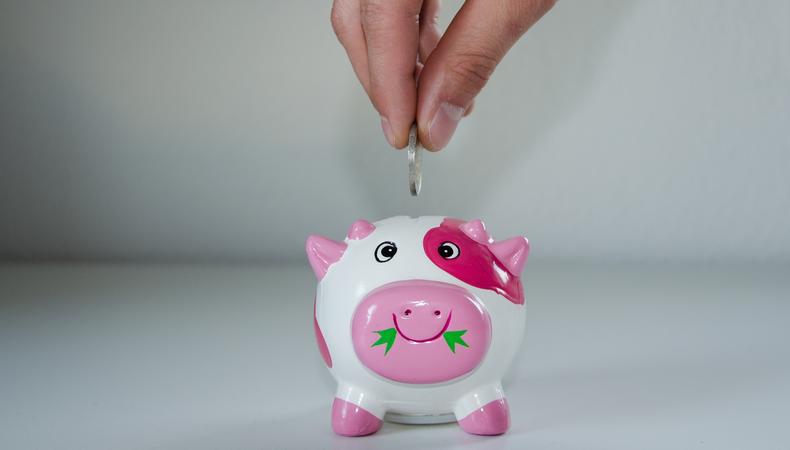 Comedy can often feel like a labor of love versus a viable career path. I've heard my comedy friends refer to it as a calling, an addiction, and a need. Ironically, never a career. But finding success with comedy requires more than just making people laugh. It requires being realistic about your finances. Who can afford to go to open mics every night, produce your own show, and record your own album? Until you can, here are a few money-saving comedy hacks to help you launch your career.
Open Mics
Open mics are a great way to network and get your performances in. But they also don't always offer the most focused audience or realistic picture of how your material would do at a show. So consider performing for other comedians and maybe get a group of comics you trust together. You could start a writing or practice group. Being able to muster up the energy, word precision, and delivery is an important part and doing it in front of a small intimate audience is one step out of your comfort zone. This way you can get notes or just socialize. If you make it a potluck thing it's also a party. It's a win-win-win.
If you are going to an open mic, maybe time it around your meals too. Many open mics have a one-item minimum. If you're going to eat out anyway, why not support the mic and the venue? That's a given, but it's also good to plan eating out in advance as part of your budget.
Another solid strategy is to weave your material into conversations as often as possible. Personally, my open mics are at my local watering hole, parties, and meeting strangers. It gives me an opportunity to keep my wit and wits sharp and also test the universal appeal of some jokes.
READ: How to Become a Standup Comedian
There are also other mics out there that may not cost money. You may be able to network with improvisers, musicians, and poetry performers to practice your material there. Many free and independent shows are looking for strong MCs. Not only could this be a regular hosting gig, but it gives you way more insight into how your material will do.
Shows
Money isn't the only form of currency. If you have time you can try putting your material on social media. Sure, you'll attract some haters but if you were to post a joke a day on social media, in a year you'd have 365 ways for people to check out your material. Plus, thriving social media accounts are becoming major currency for performers in getting and booking auditions, and increasing their notoriety.
Additionally, you can try producing your own open mic or show. If you see a business that is slow, walk inside. Ask them if they'd give you a night to host a show. You can guarantee a few more people than they would have otherwise and it's little to no overhead. It could also lead to money for you. Many venues are open to utilizing their space during off-hours or low traffic times. Not only does this help you get stronger and perform regularly, but it also gives you the opportunity to meet, network, swap spots, and most importantly, perform.
These are only a few ways to hack your way out of spending more than you need to. Not only will they save you money, but they'll also help you find your career and comedy focus.
The views expressed in this article are solely that of the individual(s) providing them,
and do not necessarily reflect the opinions of Backstage or its staff.