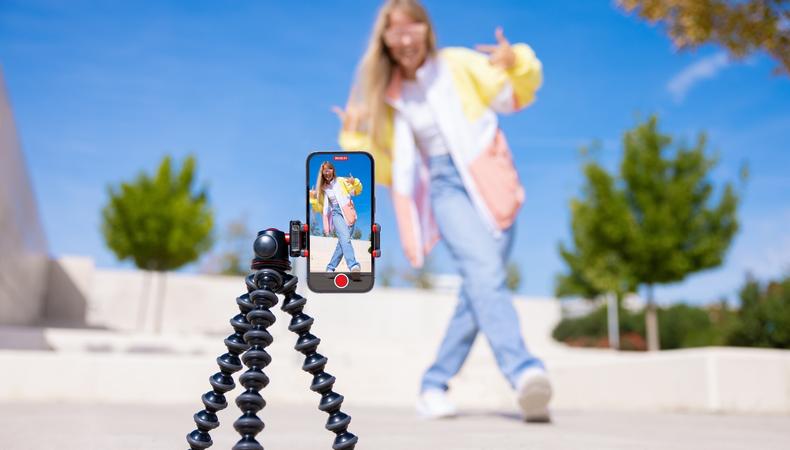 TikTok has captured the hearts—and brief attention spans—of people the world over with its high-impact short-form video content. As the go-to hub for creative expression and viral trends, the platform has become a unique ecosystem for aspiring performers. Comedians, influencers, musicians, and actors have all found fame on the social media platform that helped catapult them to more traditional celebrity status. The key to success on the platform is making catchy, compelling content that users want to watch, rewatch, and share.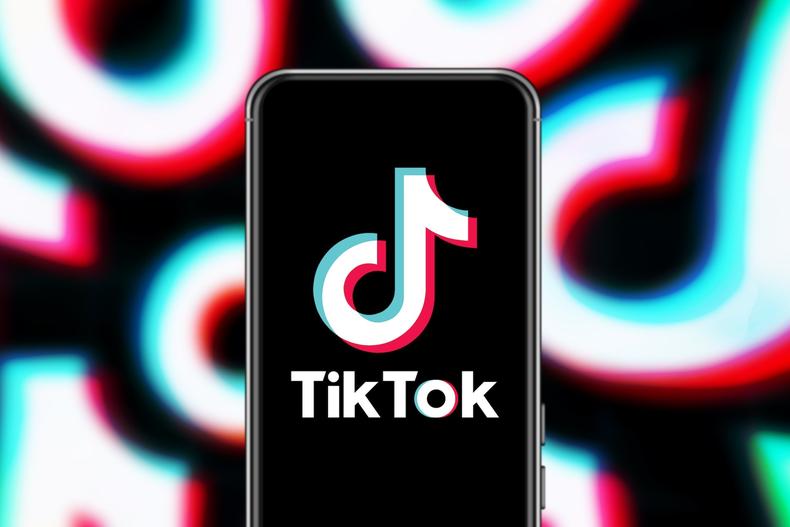 DANIEL CONSTANTE/Shutterstock
TikTok has a large and active user base of more than 1.5 billion users. TikTokers can create and share videos between 15 seconds and 10 minutes in length. The platform offers a wide range of filters, effects, and music to enhance videos, as well as a livestreaming feature that allows users to interact with their followers in real-time.
Having a TikTok account can be a valuable tool for promoting their brand and showcasing their talents to a wider audience. The platform is known for its creative and fun content, which can be a good fit for those who want to show their personality and sense of humor.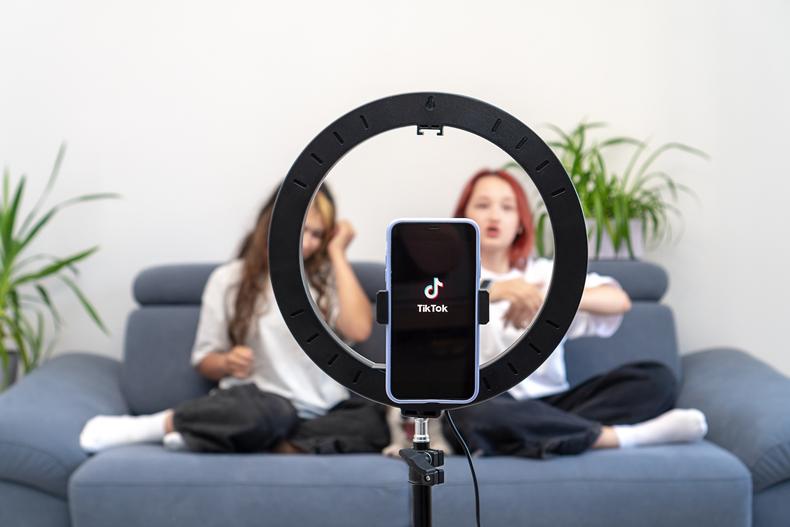 Luiza Kamalova/Shutterstock
To create a TikTok account, you will need to download the TikTok app from the app store on your device. Once you have installed the app, you can follow these steps to create your account:
Open the TikTok app and tap on the "Sign Up" button.
Choose how you want to sign up—you can use your phone number, email address, or an existing social media account such as Facebook or Google.
Enter the required information, such as your name, phone number, or email address, depending on the sign-up method you chose.
Choose a username and password for your TikTok account.
Read and agree to the TikTok terms of service and privacy policy.
Tap on the "Sign Up" button to create your account.
Once you have completed these steps, you will be able to use your TikTok account to create and share videos, follow other users, and engage with the TikTok community.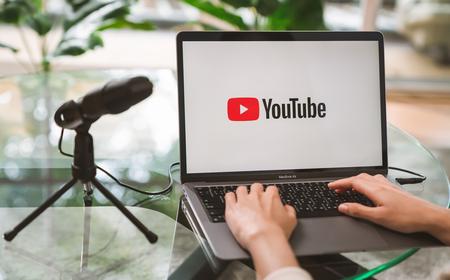 How to Upload Videos to YouTube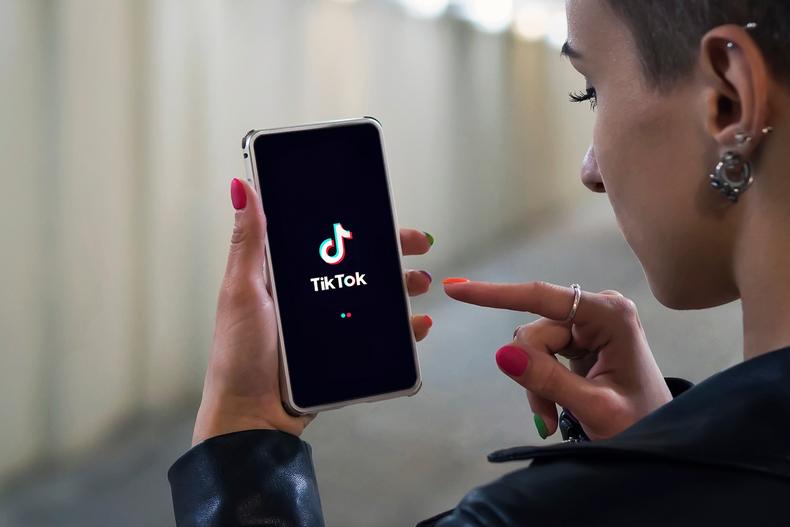 diy13/Shutterstock
The key to coming up with good ideas for TikTok videos is to be creative and think outside the box. These unique, interesting, and fun ideas will engage your audience and help you stand out on the platform.
Follow trends: Watch popular TikTok trends and try to come up with your own unique take on them. Browse the For You page to see the latest trends and get ideas for your own videos.
Respond to prompts and challenges: Use prompts or challenges to inspire content ideas, such as dance challenges, "put a finger down" challenges, and sound prompts.
Be inspired by your environment: Look at your surroundings for inspiration. For example, if you're at a park, you could make a video about the different activities you can do there, or if you're at home, you could make a video about your daily routine.
Share interests and hobbies: Try to come up with ideas for videos that showcase what you do for fun. If you're a foodie, you could make a video about your favorite recipe or a new dish you're trying out. If you're really into vampire novels, try sharing your passion for all things Anne Rice. It's all about using your own enthusiasm to engage others.
Get real: Give your followers a peek behind the curtain by sharing the nitty-gritty details of your career and life in the industry.
Collaborate: Team up with friends or other users who have similar interests and come up with ideas for videos that you can make together.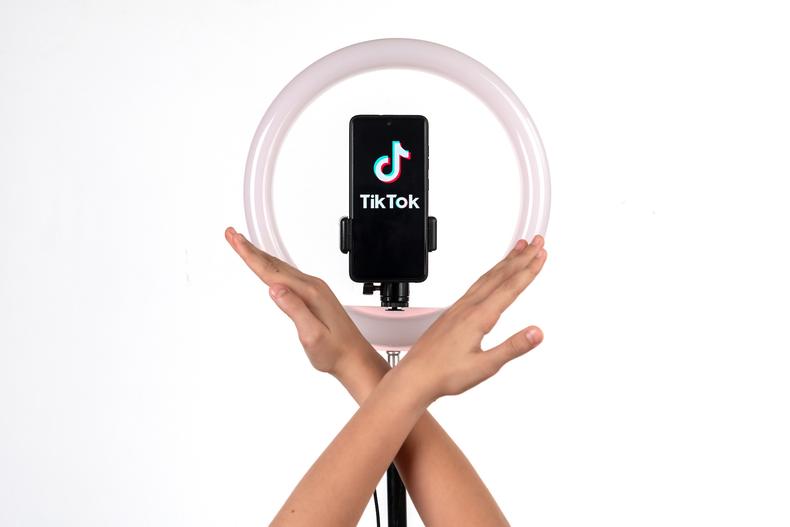 Luiza Kamalova/Shutterstock
To post your content on TikTok, you first need to have the TikTok app installed on your device. Once you have the app, follow these steps to record a video:
Open the TikTok app and tap on the "+" icon in the bottom-center of the screen.
Choose whether you want to record a video using the front or back camera on your device. You can also choose to record a video using a pre-recorded video clip or a photo from your camera roll.
Once you have selected your recording option, tap on the red "Record" button to start recording your video. Record multiple clips by tapping on the "Record" button multiple times, or record a longer video by holding down the "Record" button.
While recording your video, you can add filters, effects, and music. Access these options by tapping on the icons at the bottom of the screen.
When you are finished recording your video, tap on the "Next" button in the top-right corner of the screen.
On the next screen, you can add a caption, hashtags, or other information to your video. When you are ready, tap on the "Post" button to share your video on TikTok.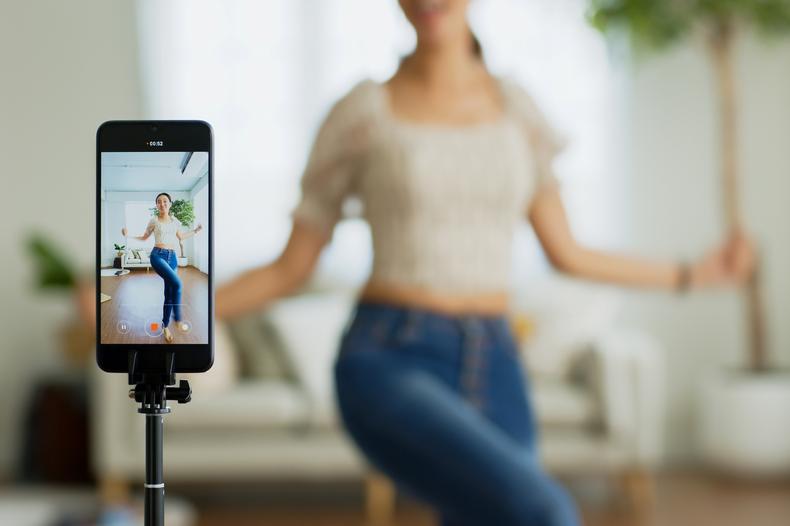 Nattakorn_Maneerat/Shutterstock
Some best practices for making a good TikTok video include:
Keep it short and sweet. TikTok videos are typically three minutes or less, so make sure your video is concise and to the point.
Be creative and unique. Try to come up with ideas for your video that will stand out and grab your audience's attention.
Use music and sound effects to enhance your video. TikTok is known for its catchy music and sound effects, so make sure to use them to add energy and excitement to your video.
Use filters and effects to add visual interest to your video. TikTok has a wide range of filters and visual effects that you can use to make your video look more polished and professional.
Engage your audience. Respond to comments and messages, and try to start conversations with other users on the platform. This will help you build a community of followers who are interested in your content.
By following these best practices, you can create high-quality TikTok videos that will entertain your audience and grow your fan base.