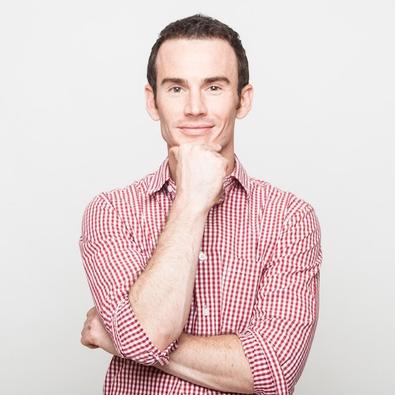 I understand the pain when someone's taken your name as a domain, email address, or social media handle—especially when they're not really using it or trying to make a name for themselves!
When your name is already registered, it's time to get creative! Here are some ideas and combinations to try, using my information as an example.
1. TonyHowell. My first choice is your first and last name. Whether that's a domain, email address, or social media handle, it's super professional and allows your content to speak on your behalf.
If you have a unique first or last name, this entire article is probably irrelevant. Consider yourself very lucky and send your parents a thank you note!
2. Tony_Howell or Tony-Howell. The order of this list is subjective, but if YourName is taken, my next preference is to put a dash or underscore between your first and last name.
3. TonyRHowell or TonyRichardHowell. Add your middle initial or full middle name and you expand the possibilities. What are the odds that the other people with your name have the same middle name? (I'm actually Anthony Richard, but you get the point!)
4. TonyTweets, TonyInstagrams, or TonyActs. You may find it possible (and fun) to name your channels with a verb. Instagram is a verb, right?
5. TonyHNYC or Tony_NYC. It's unlikely your identity thief lives in the same city as you. Consider using your location as a qualifier.
NYC is now a domain extension—as are .guru, .ninja, .me and more. I'm open to a fun domain extension if it fits your brand. Do your best to represent yourself as intelligently, professionally, and consistently as possible!
6. TonyHowell1. Many people add a number. I'd start with 1. You may see people use their birth year, zip code, or 5678—but 1 is probably the best choice here.
Notice that all of these options include my full first name. I think it's critical. While you may find "THowell" or "TheTonyHowell" to be available across the board, most people type in the first few letters of your first name to find you. If the autofill on their browser, email system, or social network doesn't populate with your account, you run the risk of them giving up—losing this connection opportunity and many others.
As such, I really recommend trying one of the combinations above with your full first name. Use NameCheckr.com to see what's available, and try to be consistent across the board.
Now you tell me: How have you solved this problem with your domain, email or social media profiles? Leave a comment below!
Like this advice? Check out more from our Backstage Experts!