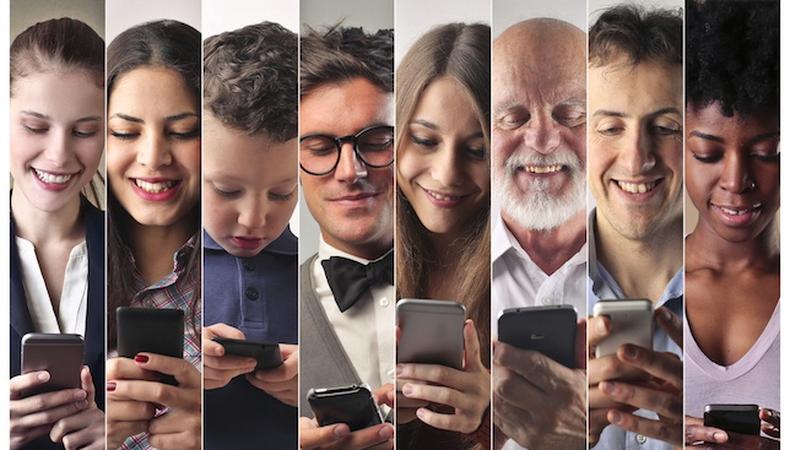 Are you always on the go? Here are a few tips on how to best leverage backstage.com on your iOS device while away from home—so you'll never again miss your big break! Bookmarking a Backstage.com saved search to your iOS home screen gives you almost instant access to what's new! You'll need a Backstage profile and a saved search to take full advantage of these shortcuts, though.
If you haven't already signed up for our casting notices, check out this Backstage Offer. And if you haven't yet created a saved search for your role preferences, read this FAQ about how to do so! Once you've done that, follow these steps below.
1.) Bookmark your Backstage saved search to your homescreen.
Open the Safari browser on your iPhone. Log in to your Backstage account and go to your saved search. A toolbar will appear at the very bottom of the page on your iOS device. Click on the middle icon of the square with an upward-facing arrow.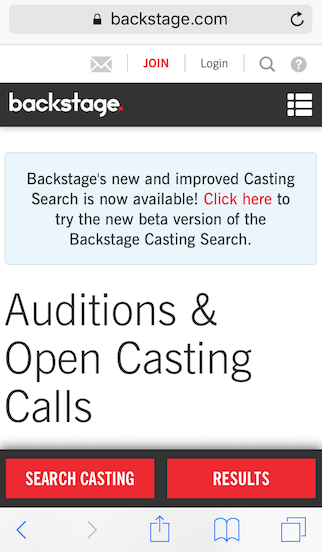 A menu will open. In the bottom row, scroll left until you see an icon of a plus sign titled, "Add to Home Screen."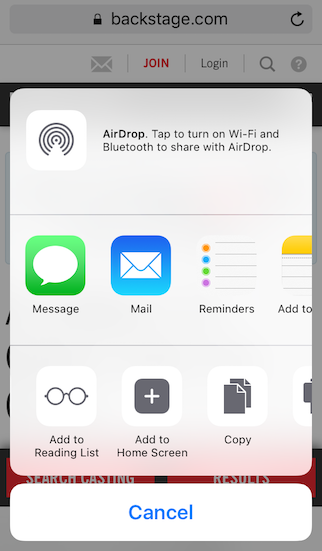 Once you click, an "Add to Home Screen" option will appear. Click "Add" in the upper right-hand corner and voilà! The icon will be added to your home screen for super quick access to our website. Still unclear? Check out this video from LifeHacker!
2.) Save your password.
Don't waste time trying to remember your log-in info ever again: Add your Backstage username and password to your iCloud keychain or the password service of your preference. To do so, log in to your Backstage account by entering your email address and password. (Still haven't registered? Click here!) Make sure "Remember Me" is checked and elect "Save Password" so your iCloud keychain retains your login info for hassle-free access to your account.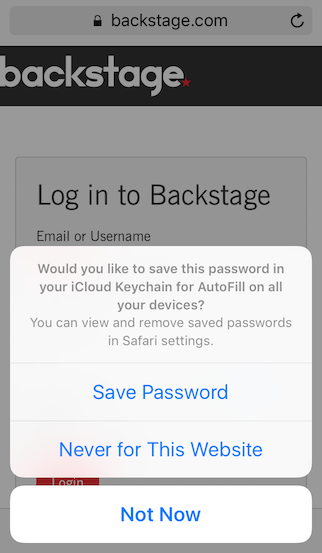 3.) Save application drafts on the go.
Just because you're not at a computer doesn't mean you can't start applying! To filter your results based on location, gender, production type, compensation, and union status, click the Search Casting button at the bottom left-hand side and tailor to your heart's content! You can easily create and save draft applications on the go. If you don't have time to finish a submission, click here for step-by-step instructions on how to save your progress so far. But here's a glimpse of what to look for!

4.) And this just in—our iOS app is launching in 2017! So stay on the lookout for updates and in the meantime, happy searching!
Want a career on the silver screen? Check out our film audition listings! And if you need audition tips, watch the video below!