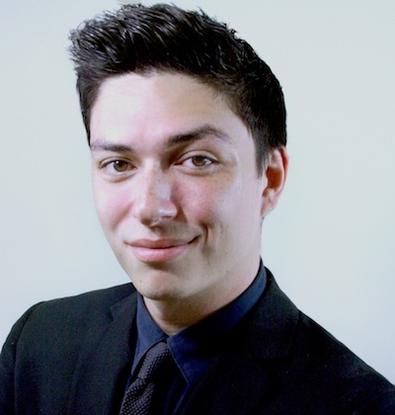 One of the biggest mistakes actors make is not having a press kit. A press kit is useful for many things. It sells you to agencies and enhances your work by showcasing your achievements and work. A press kit is comprised of images, media, article clippings, and anything else that displays your work. Press kits are usually electronic now – in PDF or micro-site form. They should be easy to read and easy to send to anyone you're targeting.
Most people forget that a press kit is important, regardless of what stage in your career you're at. I've outlined the basics and most essential items you need to include in your press kit.
1. Images. One of the most important things for your press kit is pictures. They show off your presence, whether on a red carpet, a headshot, or production shot, you need to include them. Red carpets have become easier to get on since Press Harvest debuted. Press Harves is a cheaper alternative to having a publicist, but it's mostly just events marketing, so you'll need a publicist later on in your career. The reason red carpets are important is because of the press. If Getty Images, Wire Image, and PR Photos are at an event, your images will pop up on the internet search on your name. Red carpet images aren't a make or break for a press kit, you can also choose a shot of you performing or on camera. There are a variety of ways to incorporate images into your press kit, just be sure to not bombard your press kit with too many, or you'll overshadow the other information.
2. Articles. Collecting blog posts or articles for press kit use fairly simple. If you have no articles specifically about you, you can attach articles that have been written about a project that you've been a part of. For example, if you were a cast member for a theater play and there was a positive review written about the cast (not specifically you) you can still include that. However, if you are an un-creddited extra for "Fast and the Furious 6," I wouldn't include a review.
3. Current Projects. Are you currently filming? Are you a student with a highly acclaimed acting coach? What's your next step? In this section, include your current projects and update them as new projects come about. It's important to show that you're working or perfecting your craft through classes. Good agencies typically will pay for classes, so taking initiative displays you're ready to work and keep working. This section of the press kit also makes it up-to-date and relevant. If you display your press kit on your website, it also may help with search engine optimization if you're attached to highly publicized and upcoming project.
4. Charity Work. In both real life and in Hollywood, people tend to forget the importance of charity. Charity work is impressive because it showcases your ability to perform the "balancing act" of rushing to auditions, attending red carpets and giving back to the community. Also, in Hollywood, there's a lot of big names attached to charities. It may help you through networking or small talk with an executive attached to the same charity. Some may argue that adding a charity section to your press kit shows that you may have too much time on your hands, but I say "no." If you create your press kit correctly and fill up each section well, you'll have enough muscle in your press kit to combat the stereotype.
5. Website. As you probably know, websites are not just the future but they are the present, and they mean a lot. You need people to find you and contact you. Displaying contact information on both a press kit and website is vital. Whether it's an email or a phone number, you need people to be able to find you without digging through your information. Make sure your contact information is not only displayed at the top, but also there's another designated section for the contact.
6. Social Media. The social media section is meant to display that you are communicative on all types of outlets. It also, depending on your behavior, can showcase the type of material you send out into the web world. For instance, tweeting "I'm so drunk #yolo #stomachpumped" then it is safe to say Twitter shouldn't be displayed on your press kit. Your social media tells a lot about yourself. If you're tweeting about the clothing brand that sponsored you, it shows loyalty. If you're posting motivational quotes for other actors, it shows ambition. Agencies and publicists will ask for your social media account anyway so it's best to start making it strong by using it to progress your career, not damage it.
7. Biography. This should include a brief summary of your career and life, fill it with big moments and paint a picture of how you got to where you are and what you aspire to be. This isn't the same format as a history paper on the life of William Shakespeare. You can embellish a little and illustrate to the reader what it is that keeps you motivated.
8. Endorsements/Sponsorships. Even if its just from a friend's new clothing brand, include that information here. Agents and publicists work to enhance your brand, whether it's by booking your work or making you more appealing to the public, so this information will show that you're marketable without a publicist or agent. You've secured your own brand endorsement. (Even if you're helping a friend out, they don't need to know that.)
Garrett O. Thomas has been working in public relations for several years. He lived in Tucson, Arizona where he focused on restaurant publicity, combating restaurant foreclosures during the economic recession in 2008.
Eventually, he moved to Houston where he began working in technology publicity. Promoting software and online publicity integration for Fortune 500 companies. After handling more than 12 contracts and overseeing hundreds of thousands in contractual agreements, he decided that he wanted to progress his career into the entertainment industry.
He got a job as a celebrity publicist for Def Jam artist, Jeremih in New York. While Garrett collaborated with Def Jam and CAA, Jeremih received a Billboard Awards 2012 nomination for Top R&B song. From that point on, Garrett has worked with musicians, actors, and producers, promoting brands and educating them on his publicity knowledge and increasing his reach into a variety of areas in the entertainment industry.
You can follow Garrett on Twitter and friend him on Facebook!