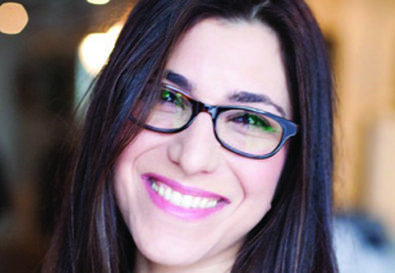 For Jenny Gersten, the best part of her job is saying "Yes."

"It's all about creating opportunity," says Gersten, and as the artistic director of the Williamstown Theatre Festival, Gersten revels in the chance to let artists of all levels experiment and explore their potential while forming creative partnerships. "Relationships that people make in training programs this summer will become something in 10 years. I've seen it happen. That means something to me."

Gersten might be passionate about opening doors for artists, but returning to the festival as the artistic director was a new frontier for the veteran producer. The daughter of Bernard Gersten, the longtime executive producer of Lincoln Center Theater who recently announced his retirement for June 2013, Jenny began her tenure at Williamstown in 1996 as an associate producer alongside then-artistic director Michael Ritchie. She spent nine years there, during which time six shows transferred to Broadway and the festival earned a Tony Award for best regional theater in 2002.

Gersten left in 2004 and served as the artistic director of Naked Angels before moving on to an associate producer position at the Public Theatre, where she worked on shows such as "The Merchant of Venice" with Al Pacino in 2010 and "Hair" in 2008. When the artistic director position at Williamstown became available in 2010, Gersten came back for round two with the festival. This summer marks her second full season at the helm.

Sitting on a white leather couch in her sunlit office, Gersten appears calm and collected despite what is probably the busiest 10 weeks of her year.

"She has a way of being managerial without being cold," says Heather Lind, who appeared in "The Blue Deep" at the festival this year and worked with Gersten at the Public when she played Jessica in "Merchant." "She's really emotionally involved in the work and understands and respects artists. I think she's an incredible woman. When I knew she was moving to Williamstown, I was excited about how I would get to work for her. She's a really good person to have on your side."

On Gersten's return, she focused on training and developing new talent in the theater and fostering the collaborative work environment at the festival. She moved the Free Theatre program, which had become an indoor children's theater program, back outdoors where it began 25 years ago. She started an informal auxiliary workshop program, which allows visiting artists to use the festival's housing and rehearsal space to develop new work.

"It's always really important to encourage new voices," says Gersten, who also helps curate the Fridays@3 new play reading series. "And I feel like it's important for the young voices that are here to hear new voices."

Gersten is looking for "appetite and some level of experience" in potential young talent at the festival. "And a passion for understanding what it means to work seven days a week in order to come out with not just a résumé credit but an experience that will inform their career no matter what they choose to do.

"You could come here and go to Broadway, or you could come here and go to L.A.," Gersten says. "You could come here and decide you don't want to be an actor and do something else."

However, success and achievement are afterthoughts for Gersten. The important thing is camaraderie, and when asked what she wants people to leave the festival with, she answers with complete conviction.

"That they say, 'It was the best summer of my life,' " Gersten says. "It's that simple."