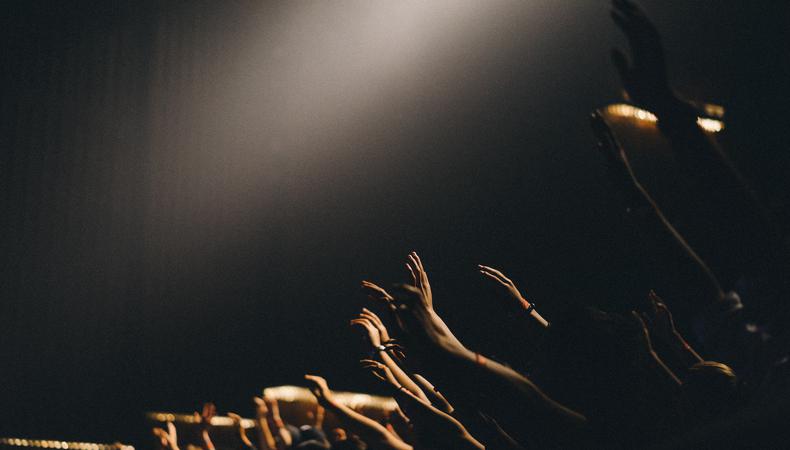 So far, we've covered how to begin to engage your community (long before you think of crowdfunding!) and everything you need to consider leading up to the launch of a campaign. But let's talk about execution and aftermath.
Crowdfunding, like filmmaking, is won and lost in the prep. That said, you can't just take a campaign live and hope everyone flocks to it. Each day requires careful maintenance, and the name of the game is momentum. Each day your campaign updates, emails and social media posts should be telling the world you're that much closer to your inevitable success.
Ironically, one of the most important tactics for creating this excitement is really boring: You need that written schedule!
6 Ways to Fund Your Independent Projects
We've talked about organizing all the elements (outreach email lists, your materials, your partners and key influencers, and the language you want to use to reach them all) into a schedule you can execute. If you want to see what one of those schedules looks like—for either pre-campaign or during your campaign—we have them available for download on Seed&Spark here.
Why? Because this is real life! Many artists make rent money as freelancers, which means you may not have control over when the next paying job is coming. But once you click "Go Live" on a crowdfunding campaign, momentum is the most important thing to maintain. So if you book a job where you can't have a written schedule with all the elements accounted for, you can pass it along to one of your crowdfunding teammates who can keep up the work.
And here's the work:
Have a plan to hit 30 percent in the first week. Across platforms, the stats show that film campaigns (other than celebrity-driven ones) don't start to see contributions from outside the filmmakers' network until the project hits 30 percent. Why? People like to pick winners. Also, strangers have more confidence in people whose family and friends trust them with their money.
Turn every supporter into an amplifier. Thank everyone publicly. As soon as you gain a supporter, give them a personalized, sharable image and, in return, they will share with their friends. Make sure it includes a link to your campaign. Tag them in your social media posts; make it easy for them to retweet you!
Research new partnership opportunities. Inevitably, someone will make a contribution or retweet a tweet you didn't expect. During Seed&Spark's crowdfunding campaign, I met Vincent Laforet at an event. He loved what we were doing and wrote a blog about us. We got 3,000 hits to our campaign page overnight. I started furiously researching other gear bloggers and cinematographers who might also help us reach their communities. It added thousands of dollars to our campaign in a few days. (THANK YOU, VINCENT!) That means…
Create opportunities to meet new influencers. Resist the temptation during your campaign to stay behind your computer monitor furiously tweeting and refreshing your campaign page to see if the dollar ticker has advanced. Get out into the world, go to live events, meet people, and tell them about what you're doing. You never know who that key influencer will be!
Battle the doldrums! With few exceptions, the first and last week of the campaign are typically very busy, and the middle weeks are terrifyingly slow. It's up to you to keep the faith and maintain the excitement: yours and your audiences'. Try some of these things: a matching campaign in which a supporter (or a partner or even a brand) who was planning to contribute a larger amount matches contributions for an entire week in the second or third week of the campaign; create lively, short-term incentives that supporters can only get during one of the middle weeks; throw your own live event so the current supporters have a cool party to which to bring their friends—show them the community you're building exists IRL. Check out how "If There's A Hell Below" created "The Funder Games"; how feminist grindhouse flick "Sheila Scorned" partnered with the Angel City Roller Derby; and how experimental feature "Stories of the Unconscious" distributed hilarious short-term incentives (it was wildly successful).
We've said it before, but we'll do it again: DO NOT STICK TO A FAILING PLAN. If you're a week in and stuck at 5 percent, it's time to take a hard look at your planning and outreach. What's working? What isn't? Be prepared to radically rethink your campaign. Are you asking for too much? Is the video subpar? Guess what: You'll only know if you ask people to whom you have sent your campaign. It's bold to launch a campaign but bolder still to do everything it takes to make it succeed.
When your campaign is wrapped, the work really starts. Not only do you have to make what you promised, you've got to keep this new core of fierce supporters up to date. If you ever have to start an update with "Sorry it's been so long," you're doing it wrong. However, this can be the really fun part. Assign someone on set to take a few photos and videos each day. They can be informal. Each week, pick the best of them and send an update. The inevitability of success does not stop at campaign success!
Ideally, you can leverage this small group to share your post-campaign success with their communities and continue to gather followers for your project as you move from production through post, then to festivals and beyond.
Festivals are an essential audience-building time. Q&A's are so important: You have an entire new audience who is meeting you for the first time. Listen to them earnestly; answer their questions charmingly and authentically. Festivals can be the best place to reach new audiences in cities where you've never been. Be sure you have a plan to add interested folks to your email list! Give them something about the project to share from their phones.
The point here is to gather the widest possible audience heading into distribution. Distributors increasingly look at crowdfunding audiences and social media pages when deciding what to acquire. The data you gather can help inform them where it's best to place your movie—and where not to waste time. If you have a big, engaged audience, you also have the freedom to walk away from a bad deal or to keep your ancillary rights and sell directly to your fans. Learning to crowdfund simply gives you the tools you need to add rings to the concentric circles of audiences you build over time—and even if you start small, you can grow large audiences over the course of several projects if you keep at it. And a direct connection to your audience is still the only proven path to true independence.