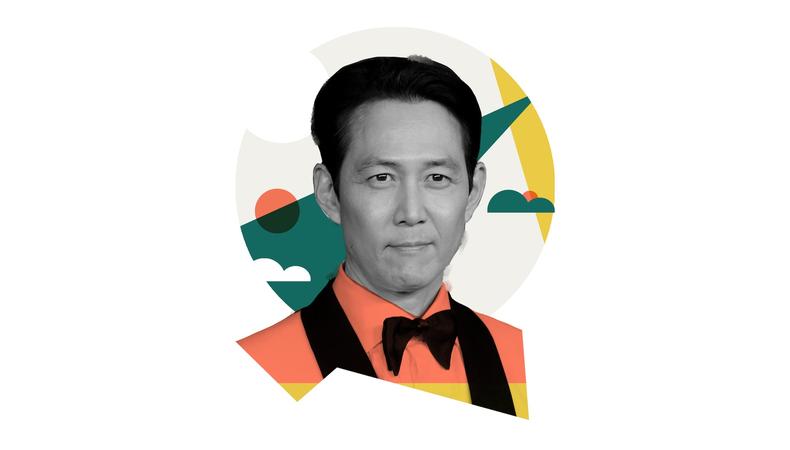 Few actors can boast the varied string of successes that Lee Jung-jae has under his belt. For nearly three decades, the South Korean actor has effortlessly shuttled between romantic dramas, laugh-out-loud comedies, and action flicks—and, most recently, a hit dystopian television series.
The "Squid Game" star got his start as a fashion model, and he's proven time and time again that he's a magnetic force in front of the camera, equally at ease playing con men or everymen. A box office superstar in his native South Korea, he's now found a global audience thanks to "Squid Game"; he recently won a SAG Award for outstanding performance by a male actor in a drama series. Here, Lee looks back at his decades in the industry in our craft and career questionnaire.
What performance should every actor see and why?
There are a lot of actors and performances I'm a fan of. I'm a big fan of Marlon Brando in "A Streetcar Named Desire" and "On the Waterfront," and also of Steve McQueen in "Papillon" and "The Getaway."
What's the wildest thing you ever did to get a role?
I don't think I've had a role where I had to do something too extreme. I know that many actors in Hollywood, you know, gain or lose dozens of pounds for a particular role. But I haven't been in a place where I had to do something that drastic for a role. I do hope one day I will get an opportunity to do something like that. And for every role, of course, I've tried to put myself into a position where I do the utmost to prepare for that role.
What is your worst audition horror story?
There was this particular TV show where the script-reading part went OK, but the director wanted something more. He was looking for something unique. And at that time, I was kind of perplexed. Because I didn't quite get what it was he wanted. So we'd wanted to take a break, and he suggested I take it. So I drink something, just to loosen up a bit. I grabbed the drink—and I was really thirsty, I guess—and I drank the whole thing. And the director watched me drink it and said, "I like what I see! That's kind of the uniqueness I was looking for." So I was cast for the role!
What would you consider your big break?
Well, that audition actually led to quite the success on my part, because that was the project ["Dinosaur Teacher"] that put me on the map—because the drama series was quite a success. So I would say it was an audition I thought I had ruined, but it actually worked out in my favor.
But with every project, I tend to think to myself, This might just be my last one. And I think the reason for that is because I always want to do better, but it doesn't always feel like I've achieved that with each work. And I especially don't feel that way during the filming process. I feel like I try to do my best, but it's just really not. It doesn't feel sufficient.
However, it's interesting, because when I see the final version, I then tend to think, Hey, it's not that bad. And it's just been a constant repetition of that throughout my career. So it feels like with each work, and now with "Squid Game" being my most recent work, they always feel like this major turning point—like this new kind of big break.
What advice would you give your younger self?
I would tell my younger self to do more projects. I hesitate to give you this answer, because looking back, I feel like I do have quite a number of projects under my belt. But I still feel like I would want to tell my younger self to do more, to act more.