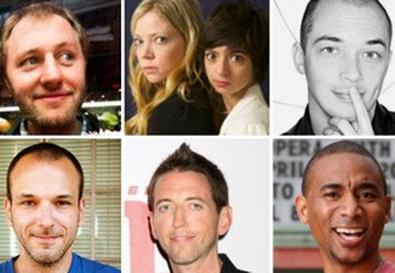 Since 1998, "Comedy Central Presents" introduced comics like Mike Birbiglia, Mitch Hedbgerg, Dane Cook, Maria Bamford, and countless others to a national audience in their first televised stand-up specials. This year, however, Comedy Central is replacing that long-running half-hour stand-up series with a new one: The cable network will begin taping the first season of "The Half Hour" in Boston next week.

Comedians Joe Mande, Rory Scovel, Jesse Popp, David O'Doherty, Michael Palascak, Garfunkel & Oates (Kate Micucci and Riki Lindholm), Neal Brennan, Na'im Lynn, Brendon Walsh, Nick Vatterott, Maronzio Vance, and Theo Von are the dozen established and up-and-coming acts who will tape their first Comedy Central solo specials for the series.

Tapings will take place from Tuesday, Feb. 28 to Thursday, March 1 at The Royale in Boston. There will be two shows per night, featuring two comedians each. If you live in the Boston area, click here to request free tickets to any of the tapings.