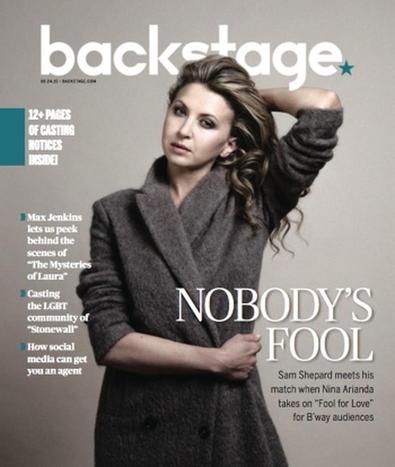 If she wanted to, the actor playing May in "Fool for Love" could enjoy some serious downtime. About halfway through Sam Shepard's 1983 play, May, a waitress who's holed up with her explosive boyfriend Eddie in a motel room near the Mojave Desert, storms into the bathroom. While Eddie and Martin, another fellow May's been seeing, share their pitiful life stories with each other, she stays hidden, listening to what they're saying but completely out of sight.
For many performers, this would be a welcome break. After all, the play hurls its characters against each other like stones in a spinning dryer. In 70 taut minutes, May and Eddie bruise each other with words and history and tortured feelings the way that longtime lovers can. This all results in a haunting evocation of how Americans destroy themselves by refusing to let go of relationships and stories they think they need. It's simultaneously poetic and visceral, and it's designed to leave everyone, audiences and performers alike, gasping for air.
So you might assume Nina Arianda, who's playing May on Broadway, would relish the chance to catch her breath. After all, she already knows what "Fool for Love" demands. This production, which began previews on Sept. 15 and opens Oct. 8 at Manhattan Theatre Club's Samuel J. Friedman Theatre, originated last year at Williamstown Theatre Festival, where Arianda first got acquainted with May's mad world.
But just ask her whether she takes a little breather in the bathroom. Sitting in a hotel lobby in Midtown Manhattan, the question gets her so worked up that she practically jumps up from the sofa, jokingly pretending to hurl her glass of prosecco to the ground. "What, are you kidding me?" she barks. "No, I don't take a break! Who's got time? I don't have time to shut off. There's no one back there but me. I have no handlers passing me little cool beverages or a towel. There's no Gatorade. That's supporting the relentlessness of it."
Arianda chooses that word because of Shepard's script—the opening stage direction reads, "This play is to be performed relentlessly, without a break"—but it's also an apt description of her best-known work. Back in 2010, she took New York by the throat with her Off-Broadway debut in "Venus in Fur," a play in which her character started as an actor and ended as a physical manifestation of a Roman goddess. She was exhilaratingly raw in that performance, moving from coy seduction to vicious retribution and back again. After the play moved to Broadway in 2011, she won a Tony Award, creating one of those rare moments when the voters got it exactly right.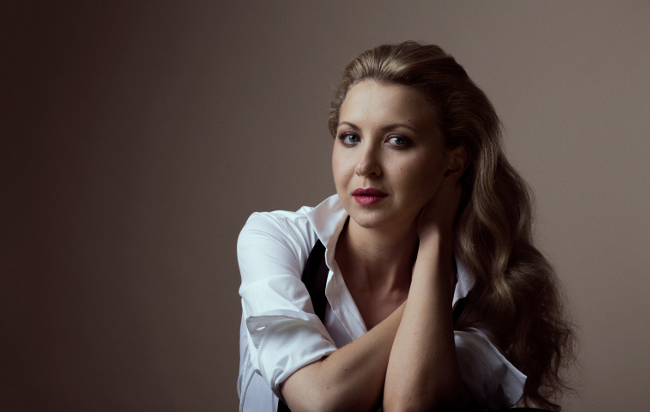 Since then, she's brought a similar intensity to film and TV work, including a recurring role on NBC's "Hannibal." She'll also face off with Meryl Streep in "Florence Foster Jenkins," an upcoming film about the famously terrible singer who improbably developed an enormous following.
But it's "Fool for Love" that seems like the next logical step from "Venus in Fur." Shepard's one of the rare writers equipped to match Arianda's energy.
"There's a lot that you have to wrap your head around doing Shepard, because if it's not costing you something then you're not fucking doing it right," she says. "I believe it's your job as a storyteller to share yourself, and sometimes that comes with a cost. You're doing Shepard, and it's going to be taxing, so you've got to give up a couple of things for four months. You can't stay out all night. You can't go to a concert. You can't drink carbonated drinks."
According to Daniel Aukin, who's directing this production, his cast has also given up a certain amount of scholarly introspection. "There's something about Sam's writing that asks the actors to work very much from the gut and their instinct," he says. "[In rehearsal at Williamstown], there wasn't a lot of intellectual discussion or deep text analysis. It became clear that working on small sections was not as helpful as just running the show. I can't think of any other play I've worked on where we were running the whole thing on almost a daily basis."
He adds that Arianda embraced this approach. "She has a ferocious work ethic and she's absolutely fearless. Those qualities are very well-suited to this type of material."
In particular, he points to a scene where May has to sink slowly to the ground, doubled over in grief while she listens to her father's ghost (or spirit, or memory, or whatever you want to call it) recall a happy time from her childhood. It's one of the most overtly symbolic moments in the play, and it underlines the type of psychic anguish that defines this world. And Arianda attacked it without hesitation. "We didn't talk about the moment before we first approached it," Aukin says. "And the way she ended up finding her way through it—it just came directly from her. What we ended up doing is very, very close to Nina's first impulse, if not exactly the same. I ended up saying, 'Don't fix what ain't broke.' "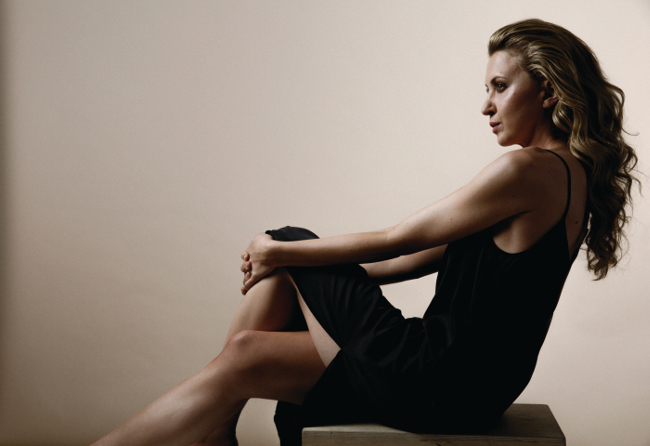 According to Arianda, there's no point in thinking her way through the play anyway. "There's very little subtext in 'Fool for Love,' " she says. "People say what they mean and mean what they say, and they deal with the consequences." Asked how this impacts her performance, she explains, "It adds to the immediacy. The stakes go through the roof because what's being said is, 'I don't have time to bullshit with you. That's how fucking important this is right now.'
"That's terribly exciting to me," she adds, and it's clear she means it. "It's more important to be ready than to be primed," she declares. "Does that make sense? If you're primed, then you already have an idea of what you're going to do. But if you're ready, then you're just…available."
Arianda praises Sam Rockwell, who plays Eddie, for always being "ready." That willingness has proven especially crucial since the two actors joined the Williamstown production at the last minute, replacing original stars Chris Pine and Lauren Ambrose just a few weeks before performances began.
"I feel very blessed that he's been my partner during this," she says. "You can work with somebody—and it isn't just actors, it's really anybody—you can work with somebody in life who wants to talk about things or sit on things when there's a time crunch. They just freeze up in a situation where the stakes are high.
"And then there are people who are action-oriented. We can either be upset that we have two weeks, or we can really make the most of the two weeks. We can either bitch about it or we can really listen to each other and support one another and make it work. He's given me the gift of making it work."
She's committed to returning the favor. Even though the Broadway production will be her second go-round with May, Arianda's focused on maintaining a sense of discovery. "Some nights I might say, 'My God, I just heard that line in a different way,' " she says. "Why wouldn't I let that inform me? What am I gonna do, just refuse to listen to what he's saying or giving me? That's crap! It's moment by moment. Sure, you have to get to certain points, but what if you arrive there differently? It's live! You can't fucking sit back and tweet about it. You have to absorb it and just go with it."
Want to read more? Check out our Backstage covers here!