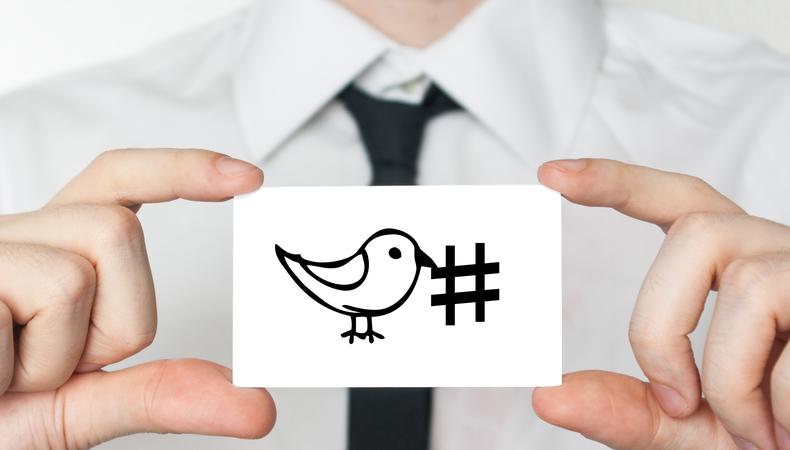 While it's unlikely the secret to success is found in a Twitter handle, there's no doubt that a strong social media presence is essential for any actor on-the-rise to boost visibility and name recognition. It helps, too, that some of today's best casting directors are also on the Web, eager to put bits of advice, casting notices, and industry news (not to mention a dog pic or two) out into the Twitterverse. Below, we've rounded up 23 New York–based CDs to follow and favorite.
1. Barbara Barna
Barna is always good for a tweet of advice. "Look outward not inward. It's about your audience, not you," she recently told her 35,000 followers. This Brooklyn-based casting director and self-proclaimed soccer mom specializes in finding hosts and experts for TV shows and branded entertainment, so make her laugh with a punchy tweet, and you're gold.
2. Michael Cassara
From Twitter: Casting director for musical theatre, plays, and film—obsessive genealogist, baseball fan, jazz enthusiast, Italophile, native Clevelander.
3. Sean De Simone
From Facebook: De Simone Casting is a bicoastal casting company with an emphasis on hosts, experts, real people, comedy, and improv, as well as promos and fiction. Sean De Simone Casting also offers one-on-one coaching, audition preparation, production for talent reels, and consultations.
4. Joy Dewing
Priding herself in cultivating "an atmosphere of mutual respect and dignity," Dewing has her hand in some of today's hottest name-brand theatrical productions, including national tours of "Annie," "West Side Story," "Legally Blonde," and "Cats."
5. Jennifer Euston
While she requests actors refrain from submitting themselves via Twitter ("I'm only on here recreationally."), there's nothing wrong with getting to know your prospective CD! Three-time Emmy winner Euston (whose work includes casting "Orange Is the New Black" and "Girls") fills her Twitter feed with news from her latest projects as well as personal takes on the latest headlines in the arts.
6. Brette Goldstein
A longtime Backstage contributor herself, Goldstein knows the ins and outs of the casting room and is always good for advice on leaving an impression as an actor.
7. Chris Gray
Recent credits from Chris Gray Casting include "Kingdom" and "Straight Outta Compton." From Twitter: Casting real people, real life characters, and awesome faces.
8. Donna Grossman
Casting for photographers and directors, Grossman often tweets out her latest opportunities for modeling and commercial work, which includes campaigns for brands like Audible and Reebok.
9. Liz Lewis
Running with the slogan, "If you build it, we will cast it," Liz Lewis Casting works across all mediums, notably casting national campaigns for T.J. Maxx and Doritos.
10. Destiny Lilly
What this casting director has to say can't be smooshed into 140 characters. A highlight to Lilly's account is her Destiny Casting blog, where she writes longform posts on finding success in the industry.
11. Ross Meyerson
Meyerson knows how to cast a hit TV show—and he's got the Emmy to prove it! Recent credits include "Limitless," "The Following," "The Affair," and "White Collar."
12. Erica Palgon
Palgon—a CD for film, television, and commercial work—also works as an audition technique teacher and a private acting coach. Get to know her!
13. Laura Rosenthal
Rosenthal works on some of the most exciting gigs in Hollywood, including this year's "Carol." She also won two Emmys for her work on "Mildred Pierce" and "Olive Kitteridge." In addition to advertising casting opportunities and invitations to join her in acting workshops, Rosenthal is quick to add 140-character clips of advice: "If you are called back, its for a reason. No notes? Do the same thing."
14. Jen Rudin
Author of "Confessions of a Casting Director" (and a regular Backstage contributor for our monthly Speak Easy column), Rudin knows tricks of the trade that will get you cast for voiceover work and more.
15. Paul Russell
Russell is the author of Amazon's five-star rated acting book, "Acting: Make it Your Business." His next book, a novel titled "Wicked Journeys," is scheduled to hit bookshelves later this year.
16. Susan Shopmaker
Susan "Sweetheart" Shopmaker has an excellent track record in casting noted indies like "Hedwig and the Angry Inch" and "Martha Marcy May Marlene," television series like "Skins" on MTV, and Disney tent poles like "Enchanted."
17. Adrienne Stern
One look at Stern's IMDb page, and it's clear she likes a busy schedule—it's a wonder she has time to host her number of New York and L.A. casting workshops! Follow her to stay in the know with her current slate of indie projects.
18/19. Duncan Stewart and Benton Whitley
Together making up Stewart/Whitley casting agency, these gents are behind some of the Great White Way's most timeless productions, including "Chicago," "Pippin," "On the Town," and "The Great Comet of 1812." Follow them for selfies, advice, and retweets from some of their favorite collaborators like Josh Groban and Brandy.
20. Jonathan Strauss
As the man behind such network TV hits like "Law and Order: SVU," "Chicago Fire," "Chicago P.D.," and "Chicago Med," Strauss tweets the latest news for his handful of dramas—and you might catch a few bits of advice to boot. When recently asked by a follower what makes an actor pop, he told them to be authentic.
21. Telsey + Company
Artios Award honoree Bernard Telsey's casting company tweets out the latest casting calls for some of the theater world's biggest productions.
22. Grant Wilfley
When it comes to background talent, Grant Wilfley has you covered, casting some of television's biggest hits, including "Gotham" and the forthcoming "Vinyl."
23. Wulf Casting
From Twitter: Award-winning casting studio for commercial, print, comedy, and specialty talent.
Inspired by this post? Check out our audition listings!