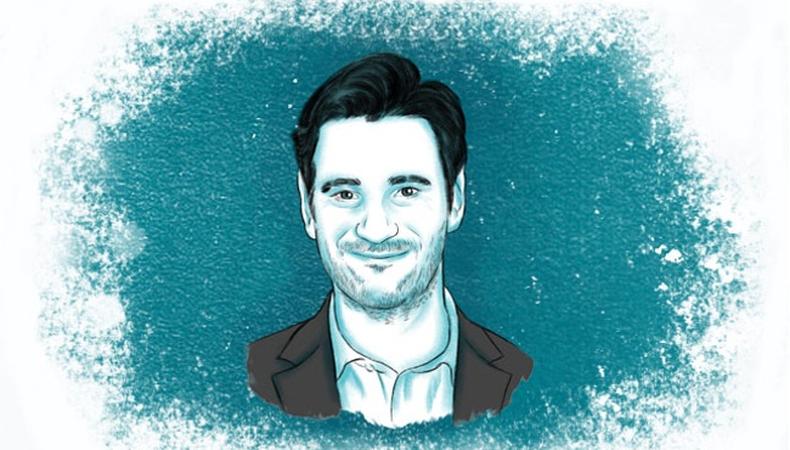 Theatergoers know Colin Donnell from shows like "Anything Goes," "Wicked," and "Love's Labour's Lost" (with his now-wife Patti Murin). But the St. Louis native has not been a stranger to TV, with roles on shows like "Arrow," "The Affair," and his current gig as the dreamy Dr. Connor Rhodes on "Chicago Med," which just kicked off its second season on NBC. He tells Backstage about his go-to audition song, getting his Equity card, and who takes his headshots.
Tell us about Season 2 of 'Chicago Med.'
Connor has now started his fellowship in cardiothoracic surgery and his new mentor-slash-attending surgeon doesn't waste any time causing a little bit of friction. It's a very different relationship than he had with Dr. Downey [played by Gregg Henry]. Dr. Latham [Ato Essandoh] is quite a character!
READ: "How to Be a TV Star in Chicago"
How did you get your SAG and Equity cards?
"Miss Saigon" was my first professional show. It was one of the first regional productions of "Miss Saigon." [I played] Soldier No. 2! My SAG card, the first TV job that I ever had was "Pan Am," as a reporter. But that may not be entirely true. I did some motion capture work, doing reshoots on a video game.
Back when you were auditioning for musicals, what was your go-to audition song?
The one that got me the most jobs was from "Golden Boy," [and it] was a totally inappropriate song for me to be singing. I can't remember the title of the song, but it was, like, a 16-bar cut from "Golden Boy."
Did you use Backstage back in those days?
I did! I may have gotten my first job from Backstage. I remember going to the Equity offices and I signed up for an audition. I left. I was grabbing a coffee somewhere and looking at Backstage and saw that there was an audition for another project going on at the same time. It was called "Almost Heaven: The Songs of John Denver." It was at the Equity building as well, and I ended up coming back from my appointment and then kind of crashing that one.
What were your first headshots like?
My brother took them. He's a photographer so they were good, but I can picture it in my head. They were outside the back door of my parents' house. I've only had pictures done by him, and it's always just sort of when we're in the same place at the same time. The last time I had him take some photos of me was when I was in Philadelphia with "Wicked." It was the second national tour and I looked very different but it's still the one being used these days. It's not good. It'd be nice to be able to send a headshot where my hair is not coming across my face like some emo teenage rocker
What movie should every actor see?
"The Princess Bride." It's my favorite movie, hands down, ever. Mandy Patinkin is brilliant in it. Cary Elwes is genius and so charming and funny. Andre the Giant was brilliant, I thought. Billy Crystal and Carol Kane are giving a master class in comedy. I mean, the whole thing, it's great action, great drama, but it's such brilliant writing. It's such a beautiful movie.
Which playwright should every actor be sure to read?
I've always been a huge John Guare fan. But Edward Albee—he just can't be beat. I had the opportunity to do a show of his, "Me, Myself and I," and it was beautiful. Getting to work with him and not only seeing how he wrote and getting to play with it but also getting to hear, firsthand, his process, and experiencing that language with him standing by, was amazing.
Want to star in a show on NBC? Check out our TV audition listings!