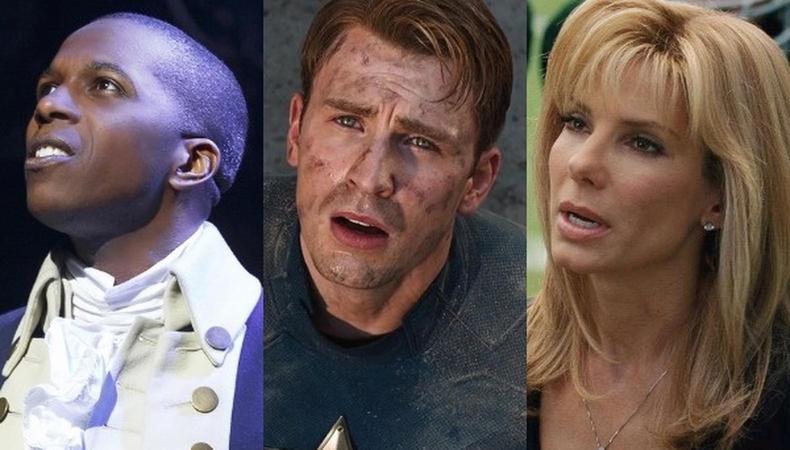 If you're a Backstage subscriber, you can submit yourself for countless roles—ones that might even change your life and make you famous. Take it from the following famous actors: Backstage works, it's a true industry standard and career launcher, and that's why we continue to bring you the best casting notices, advice, resources, and interviews with the industry's top players.
Actors Who Became Famous After Using Backstage
Sandra Bullock
Ever hear of Academy Award winner Sandra Bullock ("The Blind Side")? Before her Oscar-nominated turn in "Gravity," and her iconic roles in "Miss Congeniality" and "While You Were Sleeping," Bullock was just a hustling actor trying to get auditions. In one interview she told us, "Backstage? I am standing here now because of Backstage!"
And she later added, "I look back and I say, 'Every single thing I have today is because I picked up Backstage every Thursday.' It's such a great thing, a tool that still exists for the actor who wants to act to go out and find like minds." The best part? Backstage is still dropping new issues every Thursday.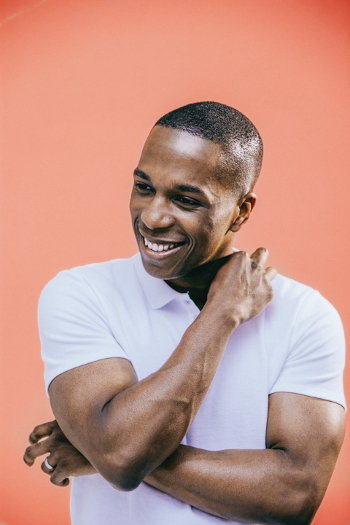 Leslie Odom Jr.
"Hamilton" really could have been meh without Backstage, considering its Tony-winning leading man, Leslie Odom Jr., booked his Broadway debut through Backstage. In an interview, he told Backstage, "The first Broadway show I got was 'Rent,' which I'm positive I found from Backstage. And the first one I auditioned for was 'Aida,' and that was also through Backstage.
"That was the only thing there was. [I had] no agent. That's how everybody found their auditions," he added. "Fourteen, 15 years old I started reading Backstage regularly in Philadelphia. And eventually I got enough courage to look at the auditions section and sort of imagine what that would be like."
Uh…you're welcome, world.
Jonathan Groff
But wait! Odom Jr. isn't the only "Hamilton" man to find fame using Backstage. Two-time Tony nominee ("Spring Awakening," "Hamilton") and screen star ("Looking," "The Normal Heart") Groff said, "I believe in Backstage. It changed my life." Well, shucks. We believe in you, Groff!
APPLY: Musical Casting Calls on Backstage
James Earl Jones
Want to be an EGOT (Emmy, Grammy, Oscar, and Tony) winner? Duh, you do. James Earl Jones is, and his career is thanks to Backstage. Long before he won his three Emmys, an honorary Oscar, a Grammy for best spoken word recording, and earned Tony Awards for "The Great White Hope" and "Fences," he was just another auditioning actor like you. In a 2012 interview, he said, "Keep reading Backstage. That's how I got my first job." Ya heard?
Ed Burns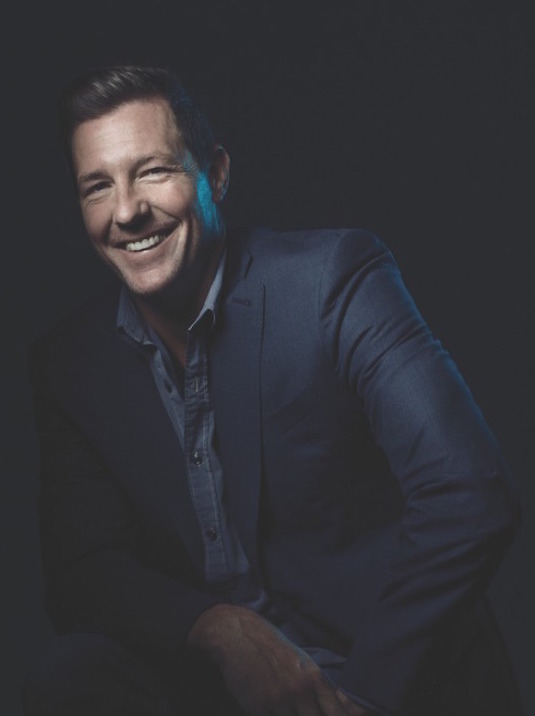 During a Backstage cover interview, indie auteur Ed Burns ("Saving Private Ryan," "She's the One") outlined exactly how the casting service launched his career, and it has a little something to do with Sundance breakout "The Brothers McMullen." At just 25 years old, the filmmaker put an ad in Backstage for his project: "Low-budget film seeks nonunion actors. No pay but will feed," with a description of the characters. Living in an illegal sublet at the time, he set his parents' house to receive the submissions. Over the next two weeks, they received more than 2,000 headshots.
Connie Britton
Want to take a guess as to whom one of those 2,000 headshots belonged to? Well, from the subhead, you'd be right to assume Connie Britton. The Emmy-nominated star of "Nashville" booked her first role through Backstage. Of the experience, she told us: " 'Brothers McMullen' was truly my big break. I got it out of Backstage, and I didn't have an agent and I wasn't in SAG, and it went on to win the Grand Jury Prize at Sundance and everything changed." Man, that story never gets old. Indie films are no joke, guys!
BROWSE: Short Film Audition Listings
Chris Evans
What's glitzier than the Marvel movies? It feels like an unattainable dream for many actors, but for Chris Evans aka Captain America, it all started with a job he found in Backstage. "I got my first acting gig through Backstage in New York. It was a film called 'The Paper Boy.' Eric Ogden was the director," he told us. "I was living in NYC the summer of my junior-going-into-senior year of high school, interning in casting offices, doing that shit, and I was getting Backstage and looking for auditions.
"There was an audition for this short, so I went and auditioned and got a callback, and I was all fired up. It was my first real audition outside of, like, community theater, and I ended up getting it."
What could inspire more hope than that?
Kathryn Hahn
Do you love Kathryn Hahn? Trick question. Everyone does. Well, without Backstage you might not have known her. In 2015 she said, "My husband and I, when we first moved to New York, Backstage is all we would look at. We would get it and, like, run to auditions. I got my first play in New York from Backstage. It was part of the festival at Theater for the New City, and I got a role in a play called 'Bar None' that starred a woman named Avocado Tit. I'm not even kidding." We'd pay good money to see her reprise that production!
Jane Krakowski
We chatted with Jane Krakowski about her hilarious role on "Unbreakable Kimmy Schmidt" and her Tony-nominated turn in "She Loves Me," and she just couldn't hold back her gratitude for Backstage.
After circling all the roles for which she wanted to audition, the actor found herself on line auditioning for "The Milliken Breakfast Show." "I was 9 years old. My dance teacher wanted to be one of the adults in the show and he brought two of his students to audition, myself and another student. We all waited on line and I must've been number 250 or something, we waited outside all day. I went in and sang a few bars. And it was an industrial for a clothing company so we had to be measured. Like, did I fit the clothes? I sang my 16 bars and got in.... First job ever!" she recalled. Now if she hadn't booked that role, we wouldn't have "Rural Juror." And who wants to live in a world without "Rural Juror"?
Nathan Lane
Nathan Lane's work has spanned stage and screen, and during an interview for our "In the Envelope" podcast the award-winning actor explained how Backstage was a part of his career from the start. When he moved to New York, everyone was buying Backstage. "I read Backstage and was interested in seeing what was going on, and then also just the articles," he said. "It was a very helpful guide in the early days of my career."
Niecy Nash
Our love for Niecy Nash is mutual! The actor discussed on our "In the Envelope" podcast how Backstage played a key role when she was starting out. "As a new actor, when I entered the business, I was so in love with Backstage," she told us. "I remember finding some of my first plays, some of my first non-Equity this, that, and the third, some of my nonunion 'gigabouts,' my things. I just remember it was the end-all-be-all."