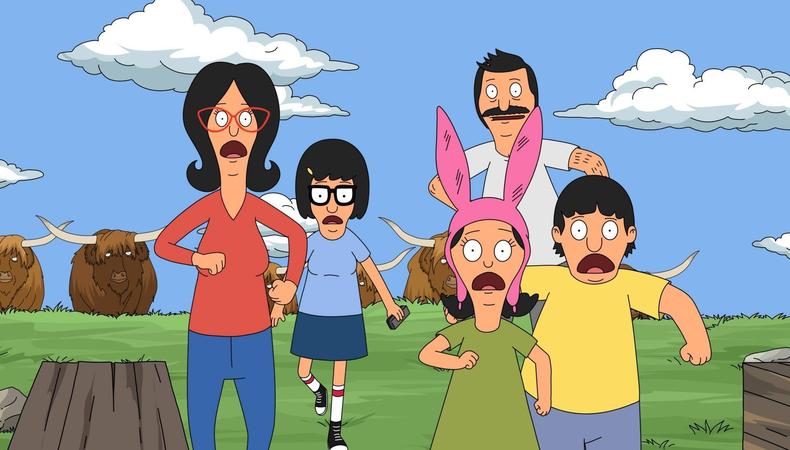 You know the only thing better than showers and bologna and turtles and wine? A nice chat with John Roberts! One of the early viral performer-writers on YouTube, Roberts is the voice of Linda, the nurturing, accepting, eccentric mom on the Emmy-winning "Bob's Burgers." As the hit primetime animated comedy kicked off its seventh season, we sat down with him for our very first Facebook Live interview. Without touching a drop (much less Linda's "half of four bottles of wine") Roberts channeled his inner cool mom to give Backstage's Assistant Editor Jack Smart and Community Manager Britney Fitzgerald some acting advice that's equal parts goofy and heartwarming.
1. Face your fears. In the '90s, auditions were not where John Roberts was living his best life. In fact, looking through the latest issue of Backstage gave him panic attacks. But you know what? He faced up to his fear and kept reading Backstage. "It's the go-to place for auditions," said Roberts. "If you want to see what's out there, it's a classic."

2. Keep hustling. It took Roberts 15 years of commercial auditions, standup comedy, working odd jobs, making music, and self-exploration to get to where he is now. That grind is familiar to us all, but for Roberts it's about more than just hoping for a break. He sees that period of hustle as a time to get comfortable in your own skin, which will ultimately help you connect more deeply to your material.

3. Go hard, but do you, too. When you're going out for auditions, the only way to go is hard. If you keep the momentum going, you'll start meeting the actors and directors you love. As you develop a relationship with them, they'll see your talent and remember you. But when you need time to focus on your own creative endeavours, take it. YouTube gave Roberts a platform to pursue his own material, including the character that morphed into the voice of Linda. And online content platforms are only growing and drawing larger audiences, so don't be afraid to bring your own projects to life.
READ: "What It's Like Being a Voice Actor on 'Bob's Burgers' "
4. Work toward inspiration. Roberts has a whole boatload of suggestions for those times when you need to break out of a creative rut: read, watch movies, dig into the past, go to a museum, stay physical. But also remember that hardly anyone is creative all the time. "There's going to be flops," said Roberts, "but there's going to be little successes. Don't throw the baby out with the bath water."

5. Get started any way you can. You know you need a headshot and resume when you're starting out. Finding an acting teacher or a class you're passionate about can also be a great boost. But you should also keep an eye out for unexpected ways to work. In his early days, Roberts had friends who owned a bar in the East Village. When they gave him his own weekly show, it forced him to create his own material and hone the characters who would soon go viral.

6. Crush your audition. Beyond having good breath (so crucial!), Roberts' audition advice is all about the long, long hours before the audition ever begins. His three big tips? "Get a good night's sleep, go in with a good attitude, and give yourself plenty of time."

7. How to nail an audition for "Mamma Mia." Apparently, you only need four things: tap shoes, a snap-crotch leotard, a tube of chapstick... and a dream.
"Bob's Burgers" airs Sunday 7:30/6:30c on Fox. Watch John Roberts' whole Facebook Live interview right here:
Want to break into voiceover? Check out our voiceover audition listings!