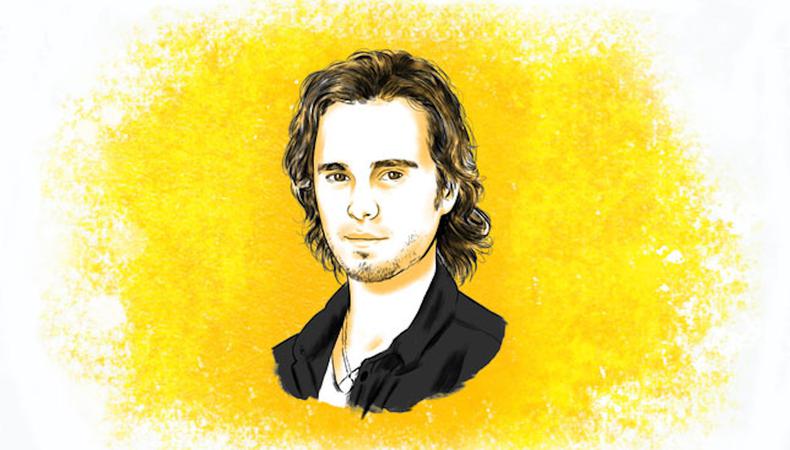 Jonathan Jackson is no stranger to the small screen. Having acted in commercials and TV since he was a young boy, the five-time Daytime Emmy winner and "Nashville" star spoke with Backstage about playing Avery Barkley in the ABC series' fourth season, admiring Daniel Day-Lewis, and growing up in Hollywood.
Tell us about "Nashville" Season 4.
Avery is going through a difficult relationship right now. He got married to Juliette Barnes and they had a baby and now the relationship is not in a very good place, so he's struggling through that. And then in terms of his career, he's trying to figure out what kind of a career he's looking for—an artist or more of a writer-producer. There's been a lot of great material and storylines that Avery's been going through. It's been quite dramatic and heavy, but a lot of good stuff as an actor to work on.
How do you typically prepare for an audition?
I much prefer to be off-book. I don't really like having to look at the page. And really, for me, it's the same process [as] actually working on a project. It's just digging into the material and trying to make it as honest and real as possible.
What's your go-to audition song?
[For "Nashville"], I just ended up playing a couple of songs that I know on the guitar. I played a couple of U2 songs: "Desire" and "One." It's interesting, because this was the first time, at least that I can remember, where I was asked to bring a guitar and perform a song. I grew up learning a lot of U2 songs, so I wanted to do one that had vocal energy, like "Desire," and then "One"… I just love that song.
So that's how I picked those.
On whom do you have an acting crush?
There are tons of actors and performers that I watch and that I'm hugely inspired by. It's really important, I've found as an actor, just to keep watching and being influenced. My favorite actor ever since I was 14 years old: Daniel Day-Lewis. Ever since I saw "In the Name of the Father," I just thought he was absolutely incredible.
What do you wish you'd known before you started acting?
It's interesting, when I talk to people who are adults or late teens who are interested in getting into the business, I try to give them a real perspective on what it's like and the amount of work and dedication and perseverance that it's going to take. It was different for me because, starting at 10 or 11 years old, I was so naive and ignorant as to the whole thing that it was kind of a blessing, because it allowed me to just enter into [it] without a lot of expectations. And working on "General Hospital," it's really intensive work, which is a really good training ground, but it also kept me focused on the actual acting and not the press and all the other stuff that goes into the business. [That] was very secondary to the work, which I think is a healthy thing.
How did you get your SAG-AFTRA card?
Boy, I was so young when I started, it's hard for me to remember, exactly. "General Hospital" was my first big gig, but that was at the time AFTRA was separate from SAG, so I'm pretty sure that got me into AFTRA. I'm trying to think what got me into SAG. I think I'd done a McDonald's and a Corn Pops commercial, and maybe a few others.
In the alternate universe in which you aren't an actor, what would you be doing?
There could've been a number of things that I would've loved to have done had I not started working so young. But music is one of them, and the amazing thing is I'm able to do that along with acting right now. Especially with "Nashville" coming around, that's really helped those two worlds kind of connect, which has been great.
What was your most memorable survival job?
In terms of livelihood, I've been able to just do that based on acting and music, which has definitely been an incredible blessing. Having said that, over the course of [my career], there are absolutely peaks and valleys. I've certainly had to go through times where the jobs aren't happening as consistently.
What is your worst audition story?
For every job I've done, there have been 100 auditions in between. I've had more [auditions] than I can count that I walked away from going, "Gosh, that wasn't very fun." One of the things I've learned over the years is to not really take that into account. That's part of the whole struggle. It's a very difficult dynamic as an actor, especially when you're auditioning a lot. Because the whole process is about putting yourself out there and being rejected many, many, many times. You just have to get to a point where you just do your thing.
Like this post? Check out more of our Backstage 5 interviews!