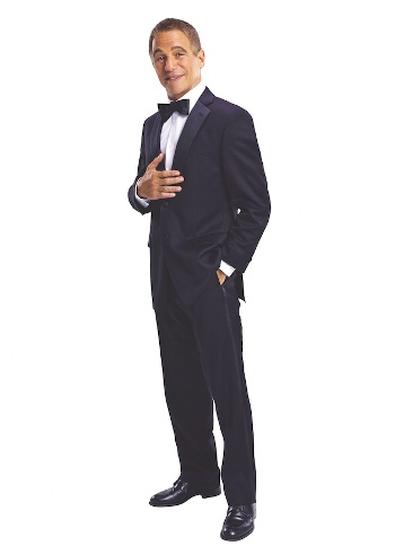 The "Taxi" and "Who's the Boss?" star gives us the scoop on his new Broadway musical "Honeymoon in Vegas," how he got his SAG-AFTRA and Equity cards, and when he knew he wanted to be an actor.
Tell us about "Honeymoon in Vegas."
I play Tommy Korman. His wife, Donna, passed away, and when we meet him he's lamenting that. Then at the same time there's a young couple, Jack and Betsy—Rob McClure and Brynn O'Malley—who have been dating for five years, and she wants to get married and he has commitment issues. Aside from the normal commitment issues men have, he has what he thinks is a curse that his mother put on him because the last words she said to him were never to get married. So they go to Vegas to get married, Tommy sees them, and Betsy's the spitting image of his dead wife. He concocts this incredible caper to try and get her out of Jack's life and into his. It's a story about what you'll do for love.
How did you get your Equity and SAG-AFTRA cards?
My Equity card I got when I did "Wrong Turn at Lungfish" here in New York with Garry Marshall and George C. Scott. My SAG card I got on a pilot I did called "Fast Lane Blues," which predates "Taxi."
When did you know you wanted to be an actor?
I think it really happened for me on "Taxi." "Taxi" was like going to the best comedy acting school you could find. You're surrounded by all these wonderful actors and writers and directors—the top tier of TV and acting in comedy right then. I got this five-year degree from the greatest university around, so that's when I really started to study, to commit to it, and really started to want to be good at it.
What's one thing you wish you'd known before you started acting?
The most important thing is: You can't go wrong with training. Some people said, "You have good instincts" and "You can do it," and I do have good instincts and I did get away with it on "Taxi," but I think some forethought, some training, some technique is very helpful as you compete in what is the most competitive business in the world.
What's been your most challenging role?
["Honeymoon in Vegas"] is pretty challenging. I mean, it's what I've always wanted to do: sing and dance on Broadway. I'm tap-dancing on Broadway in a number that's, like, Gene Kelly-esque—big song and then break into dance. So this has been pretty challenging, it really has, and I like the challenge; I like that it's scary and I like that you could really crash and burn, because if you don't then you really feel good.
Who do you have an acting crush on?
I know this is self-serving and I don't mean to do it, but I watch this Rob McClure—he was the actor who played [Charlie Chaplin] and was nominated for a Tony, and he's the star of our show and I used to think… I did "The Producers" on Broadway [and] I played Max [Bialystock]. It's a very difficult part; you're at this heightened level all the time and you have to do the 11 o'clock number, "Betrayed," and it's tough. But I tell you, what I watch this kid do every night is unbelievable. It's the most strenuous part you've ever seen and he can do it all. He kind of reminds me how I used to feel. He can do everything—he sings, he dances, he's an acrobat, he's a puppeteer, he does shadow puppets and hat tricks. He's really something to watch.
Which of your performances has left a lasting mark on you?
"Who's the Boss." Obviously the show was a big hit and it certainly made my life—I think the thing that knocks me out about my career is just how lucky I've been and how I continue to be lucky. I work hard and I hang in there, but you still have to be lucky. I think this play is the seminal work of my career, maybe, and it's so great to be at this part of my life to do it. It could have come about 10 years ago, which would have been cool, but I'm in a place [now] where I can appreciate it and it's just a thrill.
Like this post? Check out more of our Backstage 5 interviews!