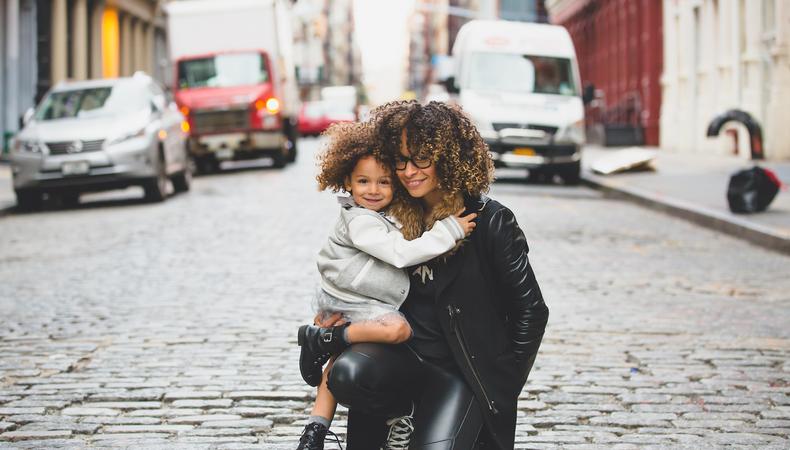 First of all, kudos to you for supporting your child's acting dream. It takes a special parent to commit to this journey. As if parenting isn't already a full-time job, you're now managing the young career of your talented child.
I've been in this business for over 25 years, and I can tell you that when it comes to child actors, the ones with the most positive, encouraging, and organized parents supporting them are the ones who really blossom! If you want to be that kind of parent, here's a bit of advice regarding your role in your child's acting career.
1. Understand the importance of auditions.
As you know, auditions are incredibly important. Your child will build her reputation in this business by getting to know casting directors, and one of the most important aspects of making a good impression is punctuality.
Casting directors are balancing so much, especially when it comes to child actors who can usually only be seen during limited hours of the day. Although auditions are held after school hours so your child can get an education, this means you'll often find yourself shuttling your child around right in the middle of rush hour traffic.
So make sure to plan your travels accordingly. Punctuality is key. Also, be sure that your child is prepared with her sides and dressed appropriately for the role she's auditioning for.
2. Communicate how crucial good behavior is.
Your child will build his reputation not only through his stellar acting performances and his behavior. How impressed are you when you meet a child with good manners who gives a nice handshake? Your child's good manners are so important.
How your child treats others is paramount to being asked back again and again by casting director and production companies. Emphasize to your child how he might address people in a casting office and on set, how he should use proper table manners at lunch, etc. Most of all, it is important that your child honor rules about silence in the casting office and during certain parts of filming.
READ: The 5 Most Important People in Your Child Actor's Career
3. Know how and when to talk to your child's team.
You're the central contact person for your child's team, which may consist of agents, a manager, lawyer, and even a publicist. For more information on the "who's who" of your child's acting career, check out this Backstage article.
It is so important that you respond to all emails and phone calls related to your child's career in a timely and professional fashion. You are, in a sense, the gatekeeper, and without your communication and consent, appointments can't be made and deals won't move forward.
So however you choose to set up your communication system—perhaps you create a new email account for your child's acting career and invest in a business-only phone—be sure that you have consistent access to email and your phone.
4. Stay informed.
Though your child may eventually have a legal representative, there are certain legal and logistical duties that you must tend to first.
Memorize her social security number to make paperwork go faster. Remember to use his birth name first and a stage name in any "also known as" field. Be sure you're up to date on the child entertainment laws for your state. If your state requires minors working in entertainment to have work permits, be sure that you always bring your child's to set and renew it as needed. Bring proof of your child's Coogan Bank Account to set.
Finally, make sure you know your child's rights. SAG-AFTRA is very supportive of young performers and should always have the latest information posted online here.
5. Have fun!
Your number one role as a parent is, of course, to make it fun. What's the point of working in this business if you and your child aren't having a good time? The most significant thing you can do for your child is to create a life that allows for feelings to be expressed, heard, acknowledged, and not criticized. Be a cheerleader!
*This post was originally published on Dec. 28, 2016. It has since been updated.
Inspired? Check out our kids auditions!
The views expressed in this article are solely that of the individual(s) providing them,
and do not necessarily reflect the opinions of Backstage or its staff.