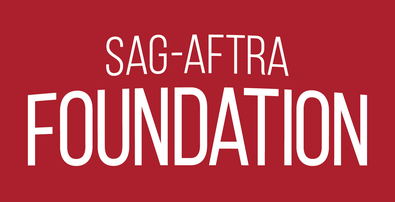 The COVID-19 pandemic has threatened the livelihoods of professional artists around the country and world after forcing a near-total shutdown of the film and television industries. The SAG-AFTRA Foundation is doing its part to protect and support guild members with their COVID-19 Relief Fund, which has raised over $7.8 million and counting.
Since the fund's launch on March 16, the SAG-AFTRA Foundation and SAG-AFTRA Motion Picture Players' Welfare Fund have been able to provide almost 6,000 SAG-AFTRA artists with much-needed emergency financial assistance. Beneficiaries are receiving grants averaging $1,000 to make basic ends meet, distributed by the Actors' Fund.
"It's been a spectacular showing of the performance community coming together, stepping up and supporting their own," said SAG-AFTRA Foundation President and Emmy-winning actor Courtney B. Vance. (Guild members looking for updates on the status of aid distribution can check out Vance's weekly "Fireside Chat" videos.)
Backstage is among the organizations lending support to the fund, including Netflix, Sony Pictures Entertainment, AMC Networks, Anthem Blue Cross, Berlanti Family Foundation, City National Bank, David Geffen Foundation, HFPA, Johnny Carson Foundation, Participant, and more.
Individual performers have pledged their financial support as well. Actors' Council member Meryl Streep said, "The economy of an actor's life is uncertain and inconsistent enough in normal times, but this shutdown has placed our members in jeopardy. I am grateful to join with others who are able to help ease the burden of our colleagues."
"Everyone who has been able to find success in this industry has done so because at some point in their journey they received a helping hand," said Actors' Council member Bryan Cranston. "Right now, we're all coming together in various ways to make sure people who need help are able to receive it."
To provide aid to artists in need, consider supporting the effort at www.sagaftra.foundation/donate. For more information on the SAG-AFTRA Foundation's COVID-19 efforts and more, visit sagaftra.foundation.
Looking for remote work? Backstage has got you covered! Click here for auditions you can do from home!