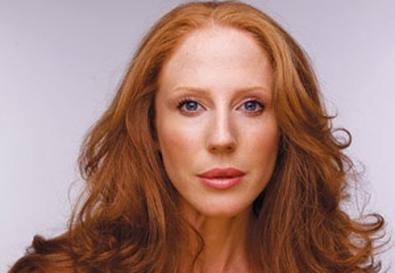 "When you audition," says actor Sarah-Jane Casey, "that's a time for you to get out there and turn it into an experience of actually living inside the role, whether you get it or not. And my experience is, whenever I put that work in, that's when I get the part."

So before she auditioned for the short film "Sea Legs" this summer, after seeing the casting notice on BackStage.com, the Screen Actors Guild member had already imagined and written the autobiography for the lead character Miss Mermaid, an Atlantic City showgirl past her prime who loses her job and befriends a 9-year-old boy who is lost on the boardwalk.

"I'd recommend the stuff she did on her own, before her audition, to anyone," says "Sea Legs" writer-director Amanda Rosa. "No matter how simple you think a character is, you should always think about who they are and where they came from, instead of just thinking, 'Oh, I'm supposed to be angry here!' "

Rosa did not have a specific look or type in mind for the role, but she admits that Casey's beauty and New Zealand accent made her doubtful when the actor first walked into the audition room. When Casey spoke with a believable New Jersey accent and showed emotional range, though, the director's decision was easy.

"She just nailed it in a way that I didn't even know that I wanted," Rosa says. "I didn't want the role to be somebody who was as striking-looking as she is, but I didn't really care what she looked like. I just wanted her to be within a certain age range and be a good actor."

Casey transitioned from modeling to acting in her native New Zealand, where she began her career as a featured extra in episodes of "Hercules" and "Xena: Warrior Princess," in addition to other television roles in New Zealand and Australia. Just one week before Sept. 11, 2001, she moved to New York to pursue acting full time and study the Meisner technique at the Neighborhood Playhouse.

Casey used her experience to help her young co-star, 9-year-old Zachary Waters, on his first film set. She had never worked opposite a child actor before, although "I worked with a lot of babies," she says.

She was impressed with Waters' professionalism and interest in the craft, especially when shooting scenes together on the beach in the early morning hours after a long day. "It's 4 in the morning, he was sleepwalking, and he still reacted truthfully in the moment," Casey recalls in awe. "It was so wonderful; he was really a champion."

"It doesn't matter how much rest you get during the day; you're a 9-year-old doing night shoots and you're going to be tired," Rosa says. "She would really rally him on, even when none of the rest of the crew could. We would always say, 'One more time! One more time!' But inevitably we'd be lying. But he really trusted her, and that enabled him to give a good performance."

Casey is a member of the One Year Lease Theater Company in New York City and can currently be seen in a small role in "Wall Street: Money Never Sleeps."



Has Back Stage helped you get cast in the past year? We'd love to tell your story. Be in the weekly column by emailing casting@backstage.com for New York or bswcasting@backstage.com for Los Angeles with "I Got the Part" in the subject line.