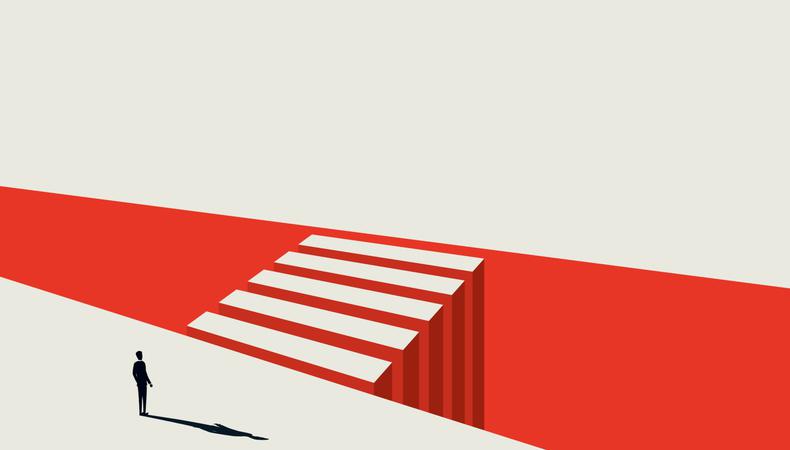 Senior showcase is essentially the college actor's equivalent of a bar mitzvah, a debutant ball, or first communion. Each year, acting programs prepare for the all-important senior showcase where graduates prepare to debut before the industry. While showcase certainly is the exciting culmination of the training experience, it seems to me that there is an overwhelming, and perhaps unnecessary, amount of anxiety that surrounds what is intended to be a joyous rite of passage for a young actor. Some actors will receive requests for meetings while for others the silence can be deafening. The reasons for this are many, least of which is talent. So what does an actor do after showcase? I asked Patrick Goodwin, CSA, of Telsey + Company, Jamibeth Margolis, CSA, and Jim Daly of Bloc NYC some things to keep in mind after showcase. "I think many young actors have a tendency to equate immediate representation with success, and that's just not true," says Goodwin. Here's what else they had to say: 
READ: How to Prepare for Your College Showcase
What should actors who have not received a callback from an agent or manager do?
"Many actors showcase well and don't get responses, and many actors who get multiple meetings will then have difficulty booking," says Goodwin.
But there's no need to stress according to Daly. "When you're just getting out of school, you likely don't have a competitive résumé compared to clients already on an agent's roster. If they've already taken on a handful of new talent to nurture, it's not in anyone's best interest to take you on as well."
Margolis emphasizes auditioning, "Make [it] your job. Casting directors need to know you and what you do. The more you are seen, the more you will start being called in for projects." Daly echoes this, "The sooner you bulk up your résumé with strong credits, the sooner you'll catch our eye one way or another."
Even if you don't get meetings after showcase, the goal should be the same as if you did, according to Goodwin. "Work on knowing your type, your brand, and how to sell it." In addition, Daly notes that your "type" in college is rarely what it is in the professional world.
Do industry mailings of your headshot still work?
Margolis offers, "Depending on the agency or casting office, they can still be effective. Many in the industry still open their mail."
"We do!" adds Daly, "We go through our mail and if someone's headshot or résumé catches our eye, we set them up for a meeting or at least ask for a clips of their work."
"I read everything that comes across my desk, but I know others don't," says Goodwin. "You don't have to repeatedly send your headshot, but if you are wanting to keep someone updated on what you're doing, it's nice to send a simple postcard with your photo and a quick note on it."
What is the best way for an actor to be considered by a casting director if they don't have representation?
"Audition!" Daly says, and everyone agrees. "Even if it means waiting in the hall at Actors' Equity for half a day. I did it, and you should too. It builds character. Bring a book...or better yet, read the articles in Backstage. The more informed you are, the better client you'll eventually be."
Margolis challenges actors too: "Keep working any way you can—student films, web series. Update casting directors with your new footage and current projects so they know what you are up to."
While the "results" of showcase seem bleak for some, the future can still be bright you just have to work hard. Showcase is the end of an artistic training journey. You should be equipped not only with the skills to act, but to begin.
The views expressed in this article are solely that of the individual(s) providing them,
and do not necessarily reflect the opinions of Backstage or its staff.