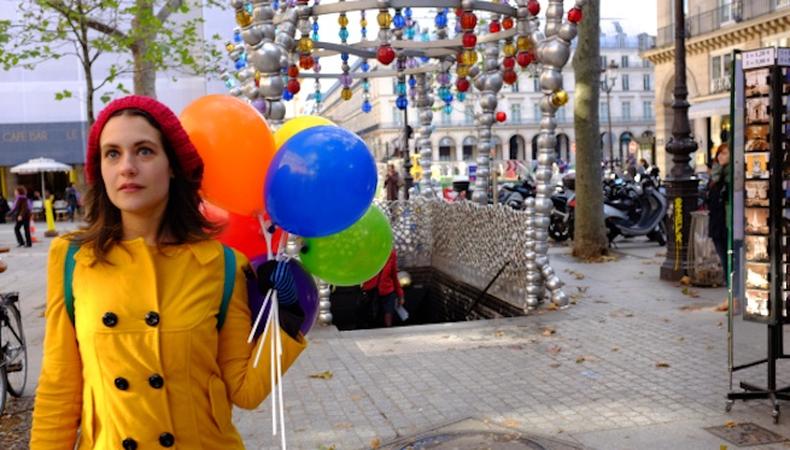 Welcome to another weekly edition of Side Hustle Spotlight, where I interview actors and filmmakers at different levels of their career who have used their other passions to capitalize on a fulfilling side hustle. These folks no longer or have never had to do serving work that drained their energy and made them miserable. Be sure to check out the original article for inspiration on discovering your side hustle. This week's filmmaker uses her skills in puppetry to teach life lessons to children while also casting them in indie films!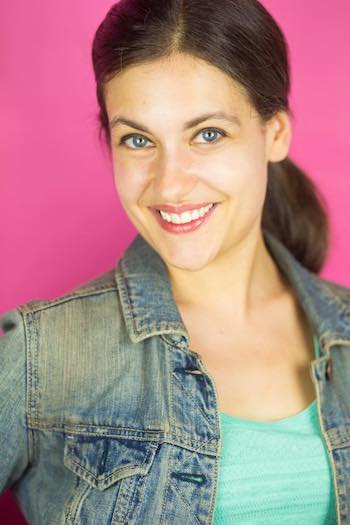 Name: Nicola Rose
Side hustles: Puppetry, casting, translating, teaching French
Years filmmaking: 3
Favorite filmmaking credits/opportunities: "Creative Block," a short bilingual film shot in Paris and New York, and "In the Land of Moonstones," a film about love, loss, and friendship, currently in post-production
What do you do when a shoot comes up?
Try to channel all my focus and energy on it without neglecting my other commitments—the eternal struggle.
Have you ever felt like your side hustle was in jeopardy because of filmmaking? How long did it take you to feel like you had security at this side hustle, even if you took time off for a project?
I am very lucky in that I have four side hustles. So if one source of work becomes lean for a while, chances are another will fill the gap. I would say none of the three side hustles are really secure. Translation gigs are wonderful but they come and go, as do students and indie casting gigs. However, puppetry (especially programs for very young children) is pretty much always in demand. It took me about a year to really make connections in that field in New York.
What skills or talents did you need for this side hustle? How long did it take you to qualify or complete training for your side hustle?
My puppetry training has been largely on-the-job but I did have formal training, mostly in the form of internships and apprenticeships when I lived in Paris as a student. Believe it or not, that's where I also got my French skills. (I became bilingual at the age of 21, which you're not really supposed to be able to do. I'm told I have a funny little twinge of an accent but people in France take me to be either Swiss or from southern France, neither of which I've yet been to. Go figure.)
I started studying [translating] my senior year in college and then accrued skills on the job after, and teaching came along with it. For casting, it took me two or three years to build up my database. In general, I'm a big believer in learning by doing. I don't think anything important I know about anything was learned formally.
How does this side hustle fulfill you? Do you feel like you're helping people/society/humanity in a tangible way?
Definitely through puppetry. Puppets have a unique way of connecting with people of all ages: they excite and engage kids; they disarm adults and make them drop their guard. And certainly through casting and translating, without which indie films wouldn't have actors and documents/scripts/articles wouldn't get read! Teaching can seem the most slow-going of the four, but then in so many cases the results sneak up and surprise you. They can be wonderful.
Has your side hustle made you better at filmmaking or achieving your goals?
Absolutely. All the hustles help strengthen basic building-block skills such as time management and scheduling; breaking down a task into its component parts. The unexciting but totally essential nitty-gritty [stuff]. And I think working with kids half the time has made me extra adept at working with kid actors, which I love. (Side note: If anybody needs an independent casting director with good rates to cast children, I. Am. Your. Woman. I do adults too, obviously.)
Why did you choose to do this side hustle instead of more stereotypical showbiz side hustles like serving?
I actually really like serving—I like connecting with customers—but I don't think I would be able to balance it with filmmaking. I don't know how people do it. It's an enormous expense of energy.
If you produce your own work, do you feel like this current side hustle allows you the freedom/resources to do that?
Yes, it does. Every so often there will be a really heavy onslaught of work, like a rush translation, but the rest of the time the gigs are spread out and flexible in a way that allows me to devote time to producing. Yes, I'm always juggling, and it will never be ideal, and I spend way way way too much time on the subway, but it's all working out in the end.
Do you have any advice for filmmakers that aren't sure what path to take while they are waiting for their passion to pay all the bills?
Try to look at yourself as objectively as possible and figure out what skills you have, [even if they are] skills you might not even think of as skills. You may have untapped abilities that can make you money. I never thought for a moment that wiggling around big furry monster dolls would allow me to make movies. But here we are.
Linnea Sage is an award-winning actor, voiceover artist, writer, and producer in NYC and LA. She is the creator of the animated series, "Brainless Agenda" (@BrainlessAgenda on Instagram). She starred in the comedy series "WILDCATS" on the Fullscreen Network. She also voices superheroes in the Marvel video game, "Avengers Academy." Follow her @LinneaSage on Twitter. If you have a fulfilling side hustle and want to be featured in Linnea's column, Side Hustle Spotlight, please introduce yourself at SageScribble@gmail.com.
Check out Backstage's short film audition listings!
The views expressed in this article are solely that of the individual(s) providing them,
and do not necessarily reflect the opinions of Backstage or its staff.