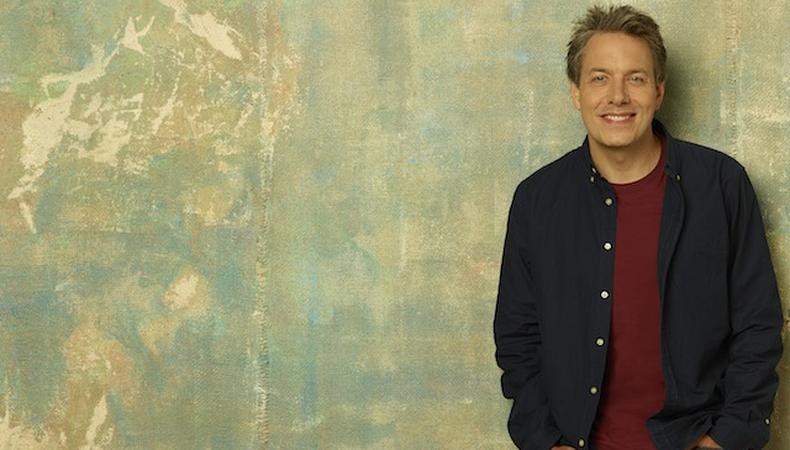 We can't get enough of John Ross Bowie! Whether playing the love-him-or-hate-him physicist-turned-string-theorist Barry Kripke on "The Big Bang Theory" or as the easy-to-love father of three on ABC's hit family drama, "Speechless," Ross Bowie is sure to turn in a memorable primetime performance time and again.
The actor (who's also appeared in "Veep," "Love," "Fresh Off the Boat," and a bevy of other projects across comedy and drama) recently joined Backstage for a memorable Office Hour, where he took to our online forums page to answer fan and reader questions about "Speechless" Season 2 and to offer advice on how to break into the industry. He did, however, wisely open the hour with one caveat: "The worst vice is advice—I won't tell you what to do, but we'll talk about what has worked for me and people like me. Cool? Cool. Here we go!"
Catch four highlights from Ross Bowie's Office Hours with Backstage below, and read the whole correspondence on our forums page.
1. Creating content for your demo may be better than relying on others' footage.
Two readers expressed frustration in creating their own reels for lack of technology and lack of non-copyrighted material. Sometimes, Ross Bowie says, it's best to create your own footage. "Making a reel early in your career is a pain," Ross Bowie admitted. "It's hard to get the clips and once you do, your reel gets yanked off YouTube for copyright violations. Devoted has the right idea: Shoot some stuff with your phone, maybe even stuff you wrote yourself, and you can cut it together with whatever video editing software your laptop offers. (It's iMovie on the Mac, and it's very user friendly.) A casting director would rather see you nailing a monologue than see you just filling a coffee order on 'This Is Us,' anyway."
2. Every actor's path is different—here's what worked for Ross Bowie.
Backstage reader Storyteller906 asked what Ross Bowie called "the $64,000 question": "What was your biggest move launching you into the industry and how would you recommend someone do it?" The "Speechless" star responded, saying, "What worked for me, and others like me, is I started taking classes at the Upright Citizens Brigade theater in New York City in 1998. This lead to me performing there. This lead to me being seen by a commercial agent who was scouting the theater for talent. This lead to me auditioning and booking commercials. This led to me getting the confidence to do a one man show, a tape of which made it to Joel Zadak's desk in Los Angeles. He's been my manager ever since, and [he] got me my first sitcom auditions once I moved to L.A.There is no one true path. I know people who've never taken a class in their lives who are millionaires, and I know MFAs who are Lyft drivers. And vice versa. It's a profoundly weird business."
3. Are you an actor interested in writing their own work? Listen up!
"First off, good on you for writing. Even if nobody ever sees it, writing for yourself or others is a great exercise for an actor, and it will give you a sense of direction and ownership in your career," Ross Bowie enthused. "As far as [booking] sitcom work goes, I'd look into improv classes. There are tons of opportunities in every major city right now (not sure where you are) but the skills I picked up at UCB (listening, reacting honestly, agreeing with my scene partners) are ones I use every moment on 'Speechless' or 'Big Bang.' It's great for the craft and depending on where you perform, it can help your career. As far as getting your script read? That, believe it or not, is harder. The stuff I've written got read by executives because they knew me from my TV work. Keep at it, let people read it, get their input, and maybe one of them will know someone who can hook you up."
4. Sometimes, audition nerves can help you in the room.
"I am a certain type: vaguely nerdy, not particularly buff, was not necessarily cool in high school. Casting directors look at me—particularly early in my career, in my late 20s—and seem to think, 'Weird guy.' As such, the nerves I had early in my career actually helped my auditions. They looked like a character choice. The great thing about auditioning is that the more you do it the easier it gets. That will calm you down and make you realize a really important truth: The casting directors are nervous, too. They want you to solve their problem. They have a vacancy and want you to fill it. The writers and producers want you to come in and give the words life. Everybody has skin in this game. You realize that, and the pressure comes off you a little."
Want to work on an ABC series? Check out Backstage's ABC casting calls!