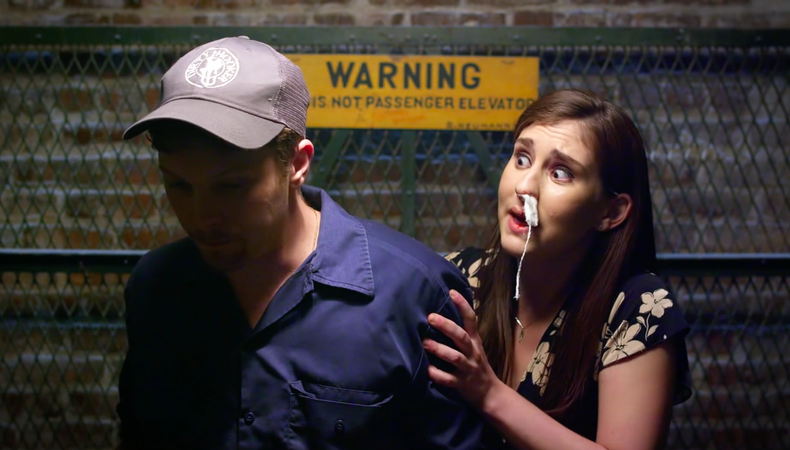 Welcome to another weekly edition of Side Hustle Spotlight where I interview actors and filmmakers at different levels of their career who have used their other passions to capitalize on a fulfilling side hustle. These folks no longer or have never had to do serving work that drained their energy and made them miserable. Be sure to check out the original article for inspiration on discovering your side hustle.
This week's actor turned her social media savvy into a work-from-home gig that allowed her to spend a month overseas acting without losing her job!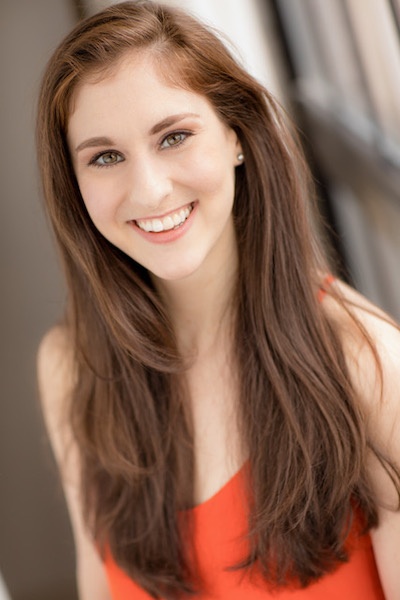 Name: Megan Magee
Side hustle: Social media management and digital marketing
Years acting: Eight years in New York City (professionally)
Favorite acting credits/opportunities: Tweedle Dum in "Your Alice" (BAM, Edinburgh Fringe 2018), Private Jayne in "It Came From Beyond" (St. Lukes Theatre), Hillary in "Women are Crazy Because Men Are A**holes" (Cherry Lane, June Havoc)
What do you do when an audition or shoot comes up?
Because so much of my work is able to be done remotely, I make my own hours on days when I have auditions, rehearsals, or a shoot. This does mean some very early mornings/late nights for me. If I have a task due on Monday and I also have Monday rehearsal 10-4, it means I'm rehearsing for six hours, going home, having dinner, and working for six more. It can be very busy with long days but the flexibility and freedom make it worth it.
Have you ever felt like your side hustle was in jeopardy because of acting? How long did it take you to feel like you had security at this side hustle, even if you took time off for an acting project?
This August, I had to be out of the country for an entire month performing in the Edinburgh Fringe Festival and I was definitely worried that working remotely for an entire month might not be an acceptable solution. Fortunately, I was able to work out some adjustments on my hours so I worked part-time while living and performing in Scotland and my full-time job was available to me as soon as I got back!
Being open and upfront with my boss has always been a huge help. From day one he knew that I would take this job seriously, but I would still be continuing to pursue film and theater. As long has I have been honest about what I'm doing, how it's going to affect my work, and when I am realistically able to get projects taken care of, there have been very few issues which I'm eternally grateful for. Communication has been key.
What skills or talents did you need for this side hustle? How long did it take you to qualify or complete training for your side hustle?
When I began this job, I was helping out on a much smaller scale. For the first year, I was something of a social media assistant, and I also completed basic web design, copy writing, and photo editing where needed. I also completed training on basic SEO practices and how to implement them into websites and social media.
Last year I was promoted to the head of social media and I now handle a dozen clients on my own, as well as occasionally picking up freelance marketing gigs for theater or film organizations in the city. Because I've been using social media since high school, I am primarily self taught and keep up to date on social media blogs and reports so I can keep up with trends, issues, and popular branding decisions. It's quite fun!
How does this side hustle fulfill you? Do you feel like you're helping people/society/humanity in a tangible way?
Whenever a client gets a significant ROI from traffic that came directly from their social media pages, I am so happy! A lot of social media is simply keeping up a consistent profile and it usually takes longer than clients would like to building a following that creates an opportunity for revenue and sales to pick up so when it does, I am very happy to have contributed.
Has your side hustle made you better at acting or achieving your acting goals?
Yes! I used to be disenchanted with the marketing aspect of acting and how you as the actor are the product. Many of us feel frustrated in that way, as though we are diminishing ourselves as multi-faceted artists by "putting ourselves in a box," which is a term I've heard.
This job has broadened my understanding of branding and how it works so effectively when done right, and the key to personal branding is always straight-forward, simple, and consistent. It also helps that I am very used to Social Media activity, so I don't feel as overwhelmed by keeping up my own social media profiles, which I know can be a hassle for many of us these days.
Why did you choose to do this side hustle instead of more stereotypical acting side hustles like serving?
Nothing will ever beat being able to work in my pajamas, in my bed, with my cat in my lap when I need to. I do go into the office at least two days a week but most of my work can be done remotely, which means I can work from a coffee shop before an audition or a friend's house if I need to log in and complete a task quickly or from my parent's house if I go home for a visit. Also, I hope I never have to wear an apron again.
If you produce your own work, do you feel like this current side hustle allows you the freedom/resources to do that?
Absolutely, yes. I produce theater with my company, Theatre 68, and am a board member of a brand new film production company I am helping to get off the ground. The knowledge I've gained from work about branding, self-promotion, web design, and social media has helped me kickstart a number of projects and get the word out about them to friends, family, New Yorkers, and other actors and artists.
Do you have any advice for actors that aren't sure what path to take while they are waiting for acting to pay all the bills?
I wish I did. It's such a grind and we work harder than many other people while needing to remain vulnerable, optimistic, and creative in the process. I guess I would say, if you have a job, keep it. If you hate your job, you can find a new one. Don't be afraid to think outside the box. New jobs are created all the time (there was definitely no such job as a social media manager when I graduated), so keep up to date on those. Browse LinkedIn, talk to friends, put yourself out there. You need money to survive. The starving artist lifestyle isn't all its cracked up to be. If you have a job you like, remember that and practice gratitude for it every single day! There's a lot of dignity in working for a living.
The views expressed in this article are solely that of the individual(s) providing them,
and do not necessarily reflect the opinions of Backstage or its staff.